Last Updated on January 2, 2023 by admin
When it comes to your workout, there are lots of different supplements you can take to enhance your performance, your recovery, and your results.
One of the most popular supplements for bodybuilders and athletes is creatine. It improves strength and stamina along with other benefits which help you to get more out of every workout.
If you look online there are so many different creatine supplements available that it can be overwhelming to try and figure out which one is going to be best for you. You might still be wondering whether you should be taking a creatine supplement.
That is why we have put together this useful and informative guide. We will explain what creatine supplements are, why you should consider taking them, and then provide you with our top recommended products.
Keep reading to find out all you need to know about creatine supplements.
What Are Creatine Supplements and Why Should You Take Them?
The first thing you need to know before you buy creatine supplements is what they are and what they do.
Creatine is an amino acid derivative, and amino acids are molecules that come together form different kinds of protein. Your body makes small amounts of creatine on its own in order to improve cellular energy and muscular health.
If you want to get more creatine into your system you can do this by eating meat and fish. However, if you want to significantly increase the levels of creatine in your body the easiest and most effective way to do this is with a creatine supplement.
These come in the form of powders that are mixed with liquids like water, or pills and capsules that are taken like normal tablets. They have a daily recommended serving on the packaging which will give you enough creatine for you to notice the benefits without putting too much in your system.
So Why Should You Take A Creatine Supplement? What Can It Do For You?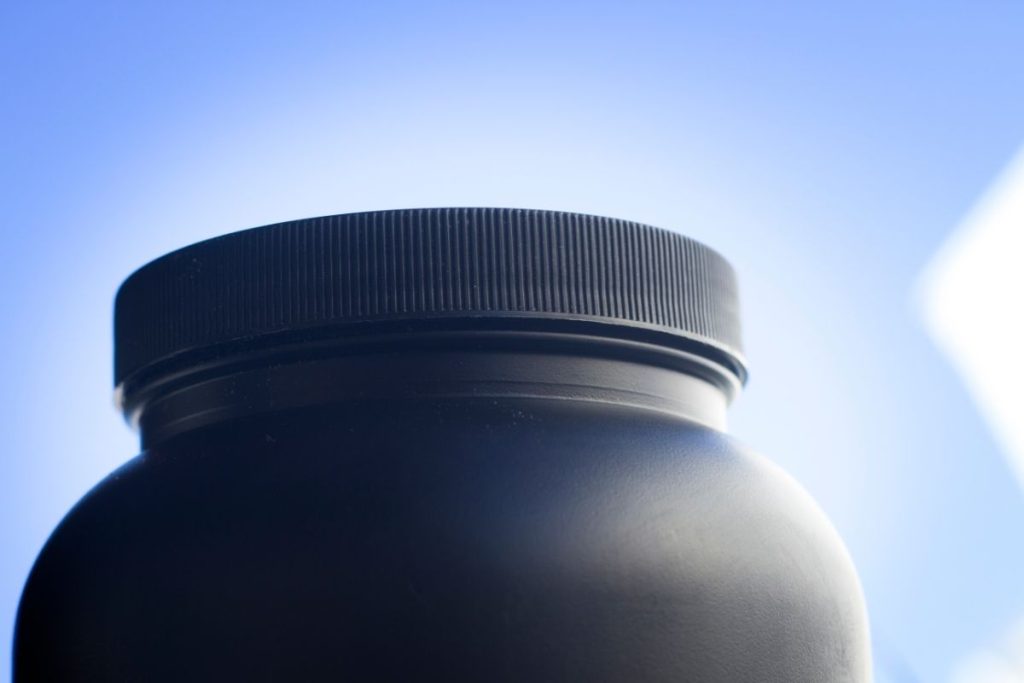 Creatine supplements improve athletic performance, so if you are a bodybuilder, an athlete, or you have a very active lifestyle then creatine supplements could benefit you. How does creatine enhance your performance? Creatine is an important part of the process of producing ATP.
ATP stands for adenosine triphosphate, which is a chemical energy used by all of the cells in your body. Creatine must be present in order for the body to create ATP.
Because creatine supports the production of ATP, storing creatine in your muscles creates a pool of ATP for your muscles to use.
If your cells have more energy available then you can push harder, use more explosive movements and more power. This allows you to train more intensively and to train for longer periods of time.
When you take creatine supplements alongside an exercise regime of high intensity workouts you will be able to gain more lean muscle mass, and your muscle recovery in between workouts will be much improved.
You will also notice that you have better endurance and stamina. While you are working out you will benefit from increased power and strength, allowing you to put more effort into each workout. All of these effects combined will enhance your performance and help you to achieve better results.
Another lesser known benefit of creatine is that it supports neurological and cognitive function. It has also been linked to improved moods.
Research into this element of creatine supplements is still ongoing but so far the results are looking promising. Improved cognitive function whilst working out could lead to better coordination and less mental fatigue.
So, if you are an active person looking for a way to up your game then creatine supplements could be the answer!
They are not an illegal supplement and a lot of products are tested for banned substances so you can take them for competitive events. Even if you are an amatuer athlete or bodybuilder you could still benefit from the enhanced experience of using creatine supplements.
If you have any pre-existing health conditions or special dietary requirements then you should consult a doctor before you start taking supplements of any kind, including creatine.
This is especially important if you are pregnant or if you have any previous or ongoing issues with your kidneys.
Product Reviews
There are lots of different creatine supplements available to buy online that you can choose from. Here is our pick of the top 15 products:
Anabolic Warfare – Creatine Carnage
Maximize Strength – Creatine Carnage HCL uses ultra-pure ingredients to provide you with maximum results. Many creatine supplements are underdosed and produce little to no results. This product utilizes the power of Creatine HCL to support increased strength and power.
Promotes Lean Muscle Mass – Pack on muscle, not water with Creatine Carnage HCL. This product's time-tested ingredients support the building of lean muscle mass.
Unmatched Mixability – Creatine Carnage HCL is designed to be easily mixed with any drink of your choice. No matter if you are drinking a pre-workout or BCAAS this powder won't leave a chalky taste in your mouth.
Increased Endurance – Power through your training with the help of Creatine Carnage HCL. This product's clinically studied ingredients have been shown to support increased endurance levels.
Easily Stackable – It doesn't matter if you have a giant stack or not taking anything at all, Creatine Carnage HCL can be easily added into your workout routine.
This creatine supplement powder from Anabolic Warfare will help you to build muscle, get more lean, and it will improve your stamina and your endurance.
There are 3 grams of creatine in every scoop and each tub offers 50 servings. It has creatine hydrochloride and creatine monohydrate as well as magnesium.
This is superior to the standard creatine monohydrate as it works to increase the amount of oxygen in your bloodstream, helping you lift heavier for longer.
It is made with high absorption ingredients to prevent excessive water weight, as well as the stomach issues and cramping that are caused by inferior products.
This supplement is highly soluble and mixes easily with water, making it the perfect drink to boost your workout. It has a neutral flavor, with no artificial flavorings.
It also helps the cells in your muscles to produce more energy which keeps you working out harder and longer.
The compact design means there is less packaging and less waste, making this product environmentally friendly.
Optimum Nutrition – Micronized Creatine Monohydrate Capsules
2.5g pure creatine monohydrate per serving
Product Note: Exposure to heat or sunlight may lead to melting/damage of product. Hence customers are expected to be available during the product delivery
Supports muscle size, strength, and power when combined with high intensity activities
Convenient capsules 2 cap serving size makes taking creatine quick and easy without the need to mix a powder into a liquid
Easy to swallow capsules. Can be used for pre and post workouts. Activity Stage: Intra-Workout
These creatine supplement capsules from Optimum Nutrition provide 5 grams of creatine per serving, with 150 servings in each tub (2 capsules is one serving). The capsules are unflavoured and are keto friendly.
They are very convenient – you don't need to turn this supplement into a drink- it's as simple as taking a tablet.
This supplement is best used in conjunction with high intensity activities for improved muscle size, more strength and optimized power.
This allows you to get even more out of each workout. It is also advised to consume carbohydrates soon after this product to aid the retention of muscle. You can use these supplements for pre workout or post workout depending on your preference.
Jacked Factory – Essential Series Creatine Monohydrate
Pure Creatine Monohydrate Powder: Jacked Factory Creatine Monohydrate powder features 5000mg of unflavored, pure creatine monohydrate in every scoop. Our creatine powder mixes easily in virtually any liquid and can be stacked with your favorite fitness supplements, such as pre-workout and BCAAs.
Backed by Science: Creatine monohydrate remains the gold standard of creatine supplements, with hundreds of research studies proving its effectiveness in athletes, bodybuilders, and gym-goers alike. It's the most thoroughly studied form of creatine, and it's the only form proven well beyond a reasonable doubt to be effective for enhancing athletic performance, muscle building, and recovery.
Naturally Increase Muscle Growth: Creatine supplementation increases strength, power, endurance, and muscle hypertrophy in athletes and those who engage in demanding training. Due to the ergogenic and versatile properties of creatine monohydrate, it's a must-have sports supplement for pretty much every active individual.
High-Quality Creatine Supplement: Be wary of creatine powder made from cheap raw materials that are full of impurities! Our high-quality creatine monohydrate powder is rapidly absorbed and won't cause gastrointestinal discomfort like other "new-age" forms of creatine.
Made in a Multi-Certified Facility in the USA: Jacked Factory creatine monohydrate powder is made in a cGMP-certified, FDA-registered facility in the United States under stringent quality control standards to ensure proper purity and potency. This formula is completely free of harsh chemicals, fillers, artificial food dyes, artificial flavors, and sweeteners.
In this Jacked Factory tub of creatine monohydrate you get 85 servings, with 5 grams of creatine in each serving. It is an unflavoured powder which mixes easily with any liquid and stacked with other supplements to create your ideal workout drink.
The effectiveness of creatine monohydrate has been proven by research and countless studies into the results. It is the gold standard in terms of creatine supplements because it has been proven to enhance performance, the ability to build muscle, and the rate of recovery.
This high quality product is not padded out with other ingredients to make it go further – it is pure, unflavoured creatine.
This means it won't give you the same stomach issues as some of the cheaper, poorly made products. There are no artificial flavors, colors or sweeteners in this product. For maximum results, take your creatine supplements at the same time every day.
Six Star Store – Creatine Monohydrate Blend Pills
CREATINE PILLS – Six Star X3 Creatine capsules are formulated with a powerful dose of creatine that helps generate ATP, a critical source of muscle energy, for improved recovery time, enhanced strength and increased muscle mass
Product Note: Exposure to heat or sunlight may lead to melting/damage of product. Hence customers are expected to be available during the product delivery
MUSCLE BUILDER – Each serving delivers over 3g of premium creatine monohydrate blend. In a 12-week study, those who consumed the creatine in Creatine X3 and taking part in the training program gained over 4X more lean muscle compared to placebo
MUSCLE RECOVERY – Improve your post workout recovery by flooding your muscle cells with energy for rapid gains in size and strength. Creatine helps to replenish ATP levels in hard-working muscles. This allows you to train harder, for longer
CONVENIENT – Six Star Creatine X3 takes the impressive science of creatine and packages it into a convenient, easy-to-take pill. Now, you can take advantage of a clinically proven dose of creatine in the format that fits your dynamic lifestyle
These creatine muscle building capsules provide 3 grams of premium creatine monohydrate per serving, with 20 servings per tub. It improves your post recovery routine and recovery by releasing more energy into your muscles.
You will definitely notice the difference in between your workouts. It also releases more ATP (Adenosine Triphosphate) into your muscles which allows you to work even harder for longer, achieving better results.
As the creatine supplement comes in a pill form it is easy to fit into your diet and your schedule. You can take the pills pre workout, post workout, or split them between the two depending on your personal preference.
This product promises to deliver four times more lean muscle gain, and 18 percent more strength only 10 days after starting the supplement. This is based on studies with people taking supplements versus people taking a placebo.
Pure Encapsulations – Creatine Powder
Athletic Performance Support: Creatine monohydrate powder offers support for athletes seeking peak performance during short-duration, high-intensity workouts.*
Muscle Recovery Support: Creatine monohydrate supports the body's natural ability to regenerate energy in working muscles to potentially increase work output.*
Increased Cellular Energy: Creatine monohydrate has the potential to increase optimal work output in activities such as weight-lifting and sprinting.*
Pure Quality: Our supplements are made with only premium ingredients sourced from trusted suppliers and guided by our nutritional experts, then carefully manufactured and tested to verify their potency and purity.
Pure Difference: What makes us different isn't just our process or what goes into our supplements — what we leave out matters, too. Pure Encapsulations products are FREE FROM wheat, eggs, tree nuts & peanuts, gluten, artificial colors, flavors & sweeteners, coatings and shellacs, GMOs, and unnecessary binders, fillers & preservatives.
The Pure Encapsulations creatine powder is a dietary supplement that provides support for athletic performance. It is best suited to optimize short duration high intensity workouts to give you better results. It is gluten free, Non-GMO and hypoallergenic containing no eggs or nuts.
It also has no artificial flavorings, colorings, sweeteners, preservatives, bindings or fillers. This supplement is made with premium ingredients so you can be sure that it is pure and effective.
This creatine supplement supports the body's natural ability to create energy, allowing you to produce more ATP (adenosine triphosphate).
This means you can push yourself harder and increase your work output to achieve better results. Each serving provides 4 grams of creatine monohydrate.
It comes in a powder form which mixes easily with water to create an ideal workout drink.
EFX Sports Store – Kre-Alkalyn EFX
THE ONLY PH-CORRECT CREATINE MONOHYDRATE – Inferior creatine products have pH levels below 7, causing them to lose potency in liquids and stomach acids. However, Kre Alkalyn EFX's multi-patented pH of 12-14 produces a fully stable, buffered creatine molecule. This means Kre Alkalyn EFX creatine remains fully stable so your body assimilates and utilizes it efficiently!
GAIN STRENGTH, BUILD MUSCLE & ENHANCE PERFORMANCE – Creatine monohydrate is the single most studied sports supplement ever. It's the top pre-workout and post-workout compound for athletes and bodybuilders who want to improve muscle mass, increase power, enhance performance, and accelerate muscle recovery. Kre Alkalyn EFX is 99.9% pure creatine monohydrate—science-backed, clinically tested, and safe for professional athletes looking for a legal edge!
CONVENIENT CAPSULES – Precision filled Kre Alkalyn EFX capsules mean no mixing, measuring, or guessing. Just grab the bottle from your gym bag, take a few capsules, and get to work. If you prefer a powder to mix with your favorite drink or protein shake, we have that too!
PATENT-HOLDER'S ORIGINAL BRAND – Kre Alkalyn EFX was invented by Dr. Jeff Golini, the exclusive formulator of EFX Sports. He developed the patented manufacturing process that produces the ONLY creatine monohydrate with a pH level of 12. No other creatine product can make that claim!Key Product Features
WE MANUFACTURE OUR OWN PRODUCTS – EFX Sports is part of a very small, elite group of brands who actually make their own products. That's why we can unquestionably guarantee Karbolyn always meets label claims and is 100% banned-substance free (certified by Informed Sport). When you use Karbolyn by EFX Sports, you have the purest, most potent carbohydrate product available anywhere!
These capsules from the EFX Sports Store contain PH correct creatine monohydrate. Most creatine supplements have a PH of 7 or below which means they are quite acidic.
This product has a PH level of 12 to 14 which means they are more stable and can stand up to the natural acids in your stomach.
The capsules provide 1.5 grams of creatine per serving and there are 30 servings in each tub. This product is 99.9% pure creatine monohydrate and is ideal to be used as a pre workout or post workout supplement.
If you are an athlete or a bodybuilder, this supplement will enable you to enhance your performance, increase your muscle mass, increase your power, and accelerate your muscle recovery.
This means you will achieve better results and get more out of every workout. These supplements come in a capsule form which makes them really easy to take whenever fits in with your schedule and your diet.
PEScience Store – TruCreatine+
TruCreatine+ features pure creatine monohydrate, the most proven quality forms of creatine available at the most studied dose.
elevATP – not only a creatine product, Trucreatine+ features 150mg of this unique ingredient to help elevate our bodies ATP production
TruCreatine+ is easy to mix and has no taste, add it to any beverage of your choice
Ideal Formula for Men & Women – Trucreatine+ is non-hormonal and offers incredible benefits to both male and female users.
Third party tested for label accuracy | No cheap fillers or adulterants | Manufactured in the USA
This dietary supplement from PEScience Store is perfect for muscle growth, recovery, strength gain, and enhanced sports performance.
The tub contains 30 servings with 5 grams of creatine in each serving. It is Creapure German Creatine which is one of the purest and most premium forms of creatine available.
This supplement also contains ElevATP. The synergistic formula will give you increased power, bigger muscle gains, and reduced fatigue with just one scoop per day.
This supplement comes in a powder form that is tasteless and mixes easily with any liquid. This means you can add it to any drink of your choice as an easy way to get your creatine for the day.
It contains no fillers, no artificial colors or sweeteners, and no artificial flavors.
Life Extension – Creatine Capsules
HIT BETTER BODY GOALS – There's a reason why creatine is a popular supplement among athletes. Numerous clinical trials have demonstrated creatine has positive effects on strength and body composition and supports muscular performance, especially when combined with resistance training.
PROMOTES MUSCLE MASS – Want more supportat the gym? Evidence shows that creatine can promote exercise-induced increases in muscle mass, strength and performance—among people of all ages, doing a wide array of different activities. It has been demonstrated to support both upper and lower body muscle strength.
HELPS SUPPORT BRAIN FUNCTION – Research suggests creatine supplementation goes beyond athletic performance and can also support neurological and cognitive health. Creatine may also promote healthy mood and may have neuroprotective properties.
INGREDIENTS MATTER – Sourced using only the finest raw ingredients with the purity and potency your body deserves. This product is certified non-GMO and gluten-free. Manufactured in the USA and a Certificate of Analysis is available for every product we produce.
LIVE YOUR HEALTHIEST LIFE – For over 40 years, we've been developing advanced, effective formulas made with the highest standards and based on the latest scientific findings. We believe the answers to a healthier, richer life are within reach and that rigorous scientific research is the path to get us there. Our formulations are created using the exact ingredients and dosages used in the studies that inspired them, ensuring that maximum bioavailability and efficacy are achieved.
These creatine capsules from Life Extension provide energy and muscle support in a healthy dietary supplement. They contain 1 gram of creatine per serving along with some vitamin C to support your immune system. Each tub contains 60 servings.
When creatine supplements like this one are taken alongside a workout routine based on resistance training you will notice better muscular performance and results. You will feel stronger and gain more muscle, helping you to achieve more from your exercise routine.
Life Extension has been working for over 40 years to develop formulas that work based on scientific research. They use only the best ingredients in their most raw and purest forms, as this creates a more potent and effective product.
This supplement is gluten free and certified Non-GMO. It will encourage your energy metabolism, improve your exercise performance, and support the function and recovery of your muscles.
GNC Pro Performance – Creatine Monohydrate
GNC Pro Performance Creatine Monohydrate, Capsules 120 ea
This creatine supplement from GNC Pro Performance provides 3.5 grams of creatine monohydrate per serving with 24 servings per container.
They come in a tablet form which is easy to take wherever you are and fits into your diet. They support the process of making ATP (adenosine triphosphate) which gives your muscles more energy, improving your athletic performance and giving you better results.
Now Sports Nutrition – Creatine Monohydrate
NOW Sports products are comprehensively tested so you can trust that our products are pure and effective for every level of athletics.
MASS BUILDING*: Body stores of creatine create a pool of readily available ATP for energy, which is necessary for fueling quick bursts of power and strength.*
ENERGY PRODUCTION*: Studies have demonstrated that creatine supplementation can help to maintain existing muscle tissue, support the growth and development of lean mass, and promote optimal performance during short bouts of intense exercise.*
GMP Quality Assured: NPA A-rated GMP certification means that every aspect of the NOW manufacturing process has been examined, including our laboratory/testing methods (for stability, potency, and product formulation).
Packaged in the USA by a family owned and operated company since 1968.
This creatine monohydrate comes in convenient capsule form which is very easy to fit into your schedule and your diet plans.
Each container has 20 servings and each serving provides 4.5 grams of creatine monohydrate. This creatine supplement helps you to maintain existing muscle mass whilst gaining more muscle mass and lean muscle.
It also helps to improve performance during bursts of intensive activity, and aids recovery of the muscles afterwards. There are no additives or preservatives and the formula is regularly tested for banned substances.
Thorne Research Store – Creatine Powder
Muscle Mass: Creatine is an amino acid that promotes lean body mass and supports increases in muscle endurance, muscle capacity, and power output*
Cellular Energy Production: Creatine helps the cells of the body more efficiently create energy, thus benefiting exercise capacity*
Brain Function: Although creatine is known for its muscle-enhancing benefits, it has also been shown to support cognitive function*
NSF Certified For Sport: Supports high-performance nutrition programs and is NSF Certified for Sport
Trusted: Thorne is chosen by champions and trusted by 100+ pro teams. Thorne is the only supplement manufacturer to collaborate with Mayo Clinic on wellness research and content. Thorne is also a proud partner of 11 U.S. Olympic Teams
This creatine supplement comes in a powder form which is easy to mix with water or other liquids to create a workout drink. A serving size is one scoop and each scoop contains 5 grams of creatine. Each tub contains 90 scoops of powder.
The creatine supports quick energy production which increases your capacity to exercise. It is great for muscle maintenance and cognitive function. It also enhances muscles to create more lean muscle mass.
Thorne Research Store works in conjunction with Mayo Clinic on wellness research so you can be sure that their products are effective and safe.
They are also a proud partner of 11 different US Olympic teams, as their products are ideal for professional athletes.
Ghost – Muscle Builder Warheads Sour Watermelon
This dietary supplement contains creatine monohydrate along with creatine hydrochloride, betaine, beta-alanine, epicatechin and astagin.
Each serving contains 5 grams of creatine- 2.5 grams of creatine monohydrate and 2.5 grams of creatine hydrochloride.
Each serving size is one scoop and there are 30 servings in one container. It comes in a powder form that mixes easily with water or with other liquids to create a workout drink.
For best results, take a serving on training days and non-training days to create a build up creatine in your system. It has a combination of natural and artificial flavorings to create the sour watermelon taste which is very popular.
Bulk Supplements – Creatine Monohydrate Powder
Increases Muscle Mass – Creatine, or Creatine Monohydrate is one of the most widely-used bodybuilding supplements. If you're trying to pack on lean muscle mass, supplementing with creatine monohydrate powder, or creatine nutritional supplements, can help! Micronized Creatine Powder is one of the popular supplements among athletes for its ability to increase body mass and strength.
Boosts Exercise Performance – Creatine monohydrate powder, or micronized creatine monohydrate, helps boost performance in short duration high intensity activities such as weightlifting by increasing the amount of ATP available to your body's muscles.* Creatine powder, a bodybuilding supplements, allows you to lift more weight before becoming fatigued. In addition, pre workout with creatine also reduces recovery time between sets allowing you to push harder and longer than before!
Supports Brain Health – Our bodies naturally produce creatine, or micronized creatine monohydrate, but many people don't consume enough in their diet (especially vegetarians). Supplementing with creatine powder supplies energy to all your cells, including brain cells. It can also help support optimal brain function.
Workout with Creatine – Unlike some other supplements, Our creatine powder is micronized and is an effective form of creatine supplements which makes it more easily absorbed by the body. Simply add it to your favorite beverage or any shake. It's also flavorless and free of fillers, additives, and artificial flavors. This makes it a convenient addition to your daily routine.
High Quality – All products by BulkSupplements are manufactured according to cGMP Standards to ensure the highest quality for manufacturing, packaging, labeling, and holding operations. We've made a significant investment in our in-house lab so we can test our products at multiple stages during production. We third party test products, procedures and equipment when required to ensure compliance, standards and consistency.
This creatine supplement can be taken pre workout or post workout. It comes in a powder form so it mixes with liquid to create a workout drink that you can take on the go.
Athletes that use this supplement notice larger muscles, improved strength, and better cognitive function. It allows you to put on more lean muscle mass, and to work harder and more intensively during your workout.
It also reduces mental fatigue. All of these benefits combined mean that you will achieve better results.
This powder is vegan friendly with no fillers or additives – just 100% pure micronized creatine monohydrate. There are 100 servings per container and each serving provides 5 grams of creatine monohydrate.
Old School Labs – Classic Creatine
NEW AMAZON EXCLUSIVE: Creatine is as close to a home run as you can get in sports nutrition. Creatine is a natural amino acid that reliably increases muscle size, strength and stamina when used properly (we tell you how in detail below).
Classic Creatine Powder contains creatine monohydrate, the most scientifically proven form available plus BioFit probiotic for gut health & maximum absorption. Our creatine monohydrate powder is 3rd-party purity-tested, additive-free, sugar-free and mixes easily monohydrate creatine.
Other creatines may cost less, but can you trust the brand and the athletes who promote it? Is your satisfaction guaranteed? Do they tell you everything you need to know to get maximum results? (We do).
GUARANTEED RESULTS OR YOUR MONEY BACK. Old School Labs firmly stands by the quality, effectiveness, and commitment to no proprietary blends as a brand standard. Vintage Burn Thermogenic Weight Loss, Vintage Blast Energy Pre-workout, Vintage Brawn Isolate Protein, Vintage Build Creatine & BCAA, Vintage Base Multivitamin & Probiotics as well the rest our line-up clearly display this. If you are not 100% satisfied with any OSL product, we will help you resolve your concern or provide a full refund.
Old School Labs, 40 years in the making, formulated in California, and Made in the USA. Ultra-pure and clean supplements for physique perfection or life changing transformations. From pre-workouts, multivitamins, protein, to amino acids, greens, and thermogenics, we have the right supplement and nutritional solution for you. We're here to answer your questions via social media or email so that you can achieve your goals the Old School way. #oldschoollabs #teamosl #iamoldschool
This product was the first creatine monohydrate supplement to be infused with probiotics for a healthier gut and immune system as well as improved strength, muscle size and endurance.
Probiotics and improved gut health also help you to absorb the creatine more efficiently into your system so it will ultimately be more effective.
This supplement is suitable for athletes, bodybuilders and people who generally have an active lifestyle. It can be taken before or after your workout and can also be taken on rest days.
This supplement is free from additives and is also sugar free. It comes in a powder form that easily mixes into liquids so you can create your workout drink.
Each scoop contains 5 grams of creatine monohydrate and there are 60 scoops/servings in one tub. Old School Labs are based in California and have over 40 years of experience making supplements, multivitamins and much more.
MuscleTech – Creatine Powder
CREATINE POWDER – MuscleTech Cell-Tech Creactor is engineered with ultra-pure ingredients, including free-acid creatine with absolutely zero fillers, carbs or fats
MUSCLE BUILDER – The amount of creatine found in just two super-concentrated scoops of Cell-Tech Creactor is scientifically proven to increase muscle strength, size and performance
FASTER MUSCLE RECOVERY – This formula rapidly enhances your muscle cells' ability to regenerate ATP – their primary source of anaerobic energy – so you can recover faster between sets
STACKS WITH OTHER WORKOUT SUPPLEMENTS – Cell-Tech Creactor delivers ultra-pure and free-acid creatine – so you can avoid stomach bloating and never have to load or cycle it. Stacks well with other proteins, BCAAs and pre workouts
DAILY WORKOUT SUPPLEMENTS – Mix 1 scoop with 6 to 8 oz of water or mix 2 scoops with 12 to 16 oz of water. Take 2 scoops daily. Drink 8 to 10 glasses of water daily for general good health
This product is a number one selling creatine supplement which comes in a powder form with 120 servings per tub. Each 2 gram scoop contains 750mg of creatine hydrochloride and 750mg of free-acid creatine.
It is recommended that you take 2 scoops a day which is a total of 3 grams of creatine. This will enhance your body's ability to make ATP (adenosine triphosphate) which gives you more energy, enabling you to work harder for longer.
It also helps with increased muscle mass and improved muscle recovery.
This supplement powder can be used alongside other supplements like BCAAs and pre workout formulas so you can create a personalized workout drink with everything that you need to achieve the best results.
It has no fillers, no fats, and no carbohydrates so it won't interfere with your diet and macronutrients.
Frequently Asked Questions
How Do You Know Which Supplement To Buy?
Each person is different when it comes to their body and their exercise routine so you need to choose which product is going to be best for you.
If you already mix up a workout drink with powders then it could be easy to add a scoop of creatine and some extra water. If you prefer to take capsules rather than liquid supplements then you should choose a creatine supplement that comes in a pill form.
Should You Take Creatine On Rest Days?
Always check the directions on the product. Some supplements recommend taking a serving on a rest day to continue building up creatine in your system, whereas others recommend taking it only on days that you are working out.