If you are new to exercising, especially intense exercise regimens such as weight lifting and CrossFit, there is a good chance that you have come across the phrase "muscle recovery." And if you have heard that phrase, you have definitely heard about "muscle recovery supplements."
As a newbie, you might have immediately dismissed it out of hand. After all, supplements get a bit of a bad rap. What with all the abuse and unwanted side effects that people get from some supplements such as water retention, irritability, digestive upsets, and headaches. Thankfully, not all supplements have such adverse side effects and can help your muscles recovery process when used properly.
The truth is there is a good chance you are going to need some kind of muscle recovery supplement. This is simply because they actually work and because muscle recovery just so happens to be one of the most ignored aspects of exercising. It goes:
Actual exercise and proper form
Excellent diet and nutrition
Muscle recovery
As you can see, it tends to come way after everything else, and many people believe that just because they went to sleep at some point after their workout, they have achieved proper muscle recovery.
While this does work, the body builds muscles and recover when you are asleep; most people don't get enough quality sleep nor give their muscles enough time in-between workouts to properly recover. That is one of the main reasons why muscle recovery supplements make up an essential part of any fully-rounded workout regimen and diet.
The Best Muscle Recovery Supplements on the Market
With that in mind, here are some of the best muscle recovery supplements on the market today:
1. MusclePharm Essentials BCAA Powder
This MusclePharm Essentials BCAA Powder is a post-workout drink designed to support lean muscle mass. It uses a special formula that promotes muscle development and aids in muscle maintenance and supports lean muscle mass while reducing muscle breakdown.
The manufacturer uses a patent-pending amino acid blend of three leucine, one isoleucine, two valine which works well to give your body the ideal amount of these proteins.
This particular formula delivers these three amino acids in the right amounts during all the phases of muscle growth and development, which means that they are released before and after your workouts.
One of the biggest advantages is that it's formulated in ideal powder form, meaning that you can easily and quickly mix it with water and start your muscle recovery process sooner. And since you can get it in blue raspberry flavor, it's delicious too.
Pros
Comes in powder form
Easy to dilute in water
Delicious flavors
Its "banned-substance tested" make it very safe
Supports lean muscle growth
Cons
Some people might be allergic
2. Coach Soak: Muscle Recovery Bath Soak
If you are still not sold on the whole "taking supplements" idea, then maybe you would prefer this Coach Soak: Muscle Recovery Bath Soak which is technically a soar muscle bath soak that you don't ingest.
Designed to dissolve easily in warm water and create the perfect body soak that restores your entire body, this bath soak is formulated to help you relax and recover while you are soaking away in the tub.
It has fast-absorbing magnesium flakes, Vitamin C crystals, mineral-rich dead sea salts, and pure essential oils that help reduce inflammation as well as speed up your body's natural recovery process. All you have to do is soak in it for about 20 minutes to enjoy the full effects.
One of the biggest selling points is that it has magnesium flakes that have been proven to absorb faster than Epsom salt and help improve blood circulation, reduce inflammation, and heal sore joints and muscles. This bath uses Transdermal Magnesium Chloride flakes that are more easily absorbed by your skin than Epsom salt, Magnesium Sulfate.
This bath soak is also infused with pure essential oils known to aid in muscle recovery and create a soothing and relaxing aromatherapy experience.
Pros
Contains hydrating coconut oil, which moisturizes your skin
Has Transdermal Magnesium Chloride flakes
Easily dissolves in warm water
Formulated to relieve sore muscles and aid in recovery
Cons
Some people aren't too keen on baths
3. Cellucor BCAA Powder Sports Drink for Hydration & Recovery
This Cellucor BCAA Powder Sports Drink for Hydration & Recovery is an NSF-certified drink that contains a 2:1:1 ratio of both BCAAs, and Amino Acids work well to not only boost hydration and recovery but also to replenish your energy, electrolytes, and protein.
It features a formula that is 4000mg BCAA 2: 1: 1 Blend, 2000mg Glutamine, 2250mg Amino Acid Blend and 30 servings per container. Fully equipped with the "NSF Certified for Sport" recognized by the MLB, NFL, MLB Players Association and NFL Players Association, you know that this is one of the most rigorously tested products on the market. It's not only safe to use, but it's also quite effective.
This drink is unlike most other sugary sports drinks on the market. You can take this drink all day because it has 0 calories and 0 sugars which makes it ideal for ingestion at any time. It contains the right amount of amino acids and electrolytes that help to combat fatigue and give you the kind of energy and focus you need to get through even the toughest workouts.
Designed to support lean muscle growth and recovery, it's one of the most potently effective recovery drinks available today.
Pros
NSF Certified for Sport badge
Superior flavors
Excellent for hydration and recovery
Recognized by the NFL, PGA, and MLB
Cons
Some people prefer capsules
4. Optimum Nutrition L-Glutamine Muscle Recovery Powder
The Optimum Nutrition L-Glutamine Muscle Recovery Powder is a highly concentrated, unflavored powder mix that mixes well and easily with water and provides you with enough pure L-Glutamine per every serving.
What makes this shake so effective is that it uses Glutamine, which is the most abundant amino acid in the human body. Glutamine is what makes up about 60% of the Free Amino Acid Pool in our skeletal muscles. It also makes up about 20% of all the Circulating Amino Acids in our bodies.
Because these Glutamine levels tend to get depleted during prolonged periods of exercise and strenuous activities, this kind of shake is important in maintaining that balance and replenishing those reserves.
One of the best things about choosing this particular powder is that it's very easy to use and mix. All you have to do is mix one teaspoon with about 8 ounces of water or even your favorite drink and take it as part of your regular diet.
Pros
Easy to take
Excellent for replenishing Glutamine levels in the body
From a trusted brand
Excellent for muscle protein development
Mixes well with most beverages
Cons
It has a bit of an acquired taste
5. Havasu Nutrition Extra Strength L Arginine
This Havasu Nutrition Extra Strength L Arginine is a bottle that has 60 capsules of nitric oxide in a nutshell. This might sound strange, and you might wonder why you would ever put nitric oxide in your body, but you should know that this is one of the most naturally occurring molecules in the human body. Also, our bodies need nitric oxide for better blood circulation.
One of the biggest issues that most people have is that their blood vessels tend to get constricted or aren't quite relaxed enough for efficient blood flow during and after workouts. Not only does this deprive your muscles of much-needed oxygenated blood, but it also puts your vital organs at risk.
Nitric oxide supplements such as this one are specifically formulated to provide you with better blood circulation. Each nitric oxide molecule works efficiently to relax those blood vessels and let oxygenated blood flow freely throughout your body.
As soon you take a capsule of this supplement, your body works to convert the amino acid arginine, which is found in the l-citrulline and l-arginine ingredient combination, to create nitric oxide.
Furthermore, this supplement can help you get past your fitness plateau, especially for those who are advancing in age. The older you get, the harder it is to get past this plateau. The nitric oxide in these capsules can help increase your endurance, allowing you to work out harder and achieve improved muscle growth and recovery.
Pros
Comes in ideal capsule form
Has 60 capsules
Excellent for both muscle growth and recovery
Promotes excellent blood circulation
Cons
Most people prefer supplements in powder form
6. GF-9 – 84 Count – Supplements for Men
This GF-9 – 84 Count – Supplements for Men has been on the market for almost 12 years now and is trusted by millions of men who want to experience lean muscle growth and sustainable recovery. The bottle contains a clinically tested secretagogue that is a growth hormone booster that naturally increases the production of an effective single-chain peptide known for stimulating lean muscle growth in men.
It also has an amino acid complex that has long been associated with increasing lean muscle mass, promoting better sleep, promoting stronger joints and bones, and quicker muscle recovery. Every time you take this supplement, you will experience improved energy levels, drive, and even performance.
The HGH formula in this supplement is protected by 15 patents making it one of a kind. It's only the only HGH supplement known to increase the mean HGH levels in men by an impressive 682%.
Pros
Safe to use
Promotes excellent sleep
Designed for better lean muscle growth
Promotes quicker muscle recovery
Improves energy and performance
Cons
You need to take it at the exact prescribed times (2 hours before breakfast or 2 hours before bed)
7. NOW Sports Nutrition ZMA (Zinc, Magnesium and Vitamin B-6)
This NOW Sports Nutrition ZMA (Zinc, Magnesium, and Vitamin B-6) is a trusted combination of zinc, magnesium, and vitamin B-6 designed to help maximize absorption to promote better and faster muscle recovery after exercise. The product is GMP Quality Assured, which means that every aspect of the manufacturing process has gone through rigorous testing to ensure that it's stable, safe for consumption, and meets kosher standards.
This is a product designed for people who want to experience elevated energy levels before, during, and after their workout sessions.
Pros
Easy to take
Kosher
Non-GMO
Soy Free
Steroid Free
Dairy-Free
Contains Gelatin
Cons
Some people prefer powder supplements
Muscle Recovery Supplements Buyer's Guide
As you can imagine, there are hundreds if not thousands of options available on the market when it comes to muscle recovery supplements. Contrary to common belief, this doesn't make your life any easier, as choosing the right supplement for you can quickly get complicated and confusing.
With that in mind, here is a buyer's guide that might help you decide what the best option is depending on what it is you want to achieve as well as your preferences.
The Different Ways to Achieve Muscle Recovery Fast
The first thing you need to know is that taking muscle recovery supplements isn't your only option when it comes to speeding up your body's natural muscle recovery process. It is, however, one of the fastest and most effective ways. The other alternatives include:
Hydrating
Keeping yourself well hydrated is one of the best ways to help your muscles recover and keep your skin smooth and protect your internal organs. By drinking a lot of water post your workout, you are essentially helping your body restore and rebalance your electrolytes.
These include minerals such as potassium, magnesium, sodium, and calcium, which are all quite important to the inner working of your nervous system. Your body tends to use up these minerals when you workout.
Drinking a glass of milk, lots of water, and fruit smoothies after your workout will help rebalance those minerals. Or you could take one of the above supplements that have minerals such as magnesium.
Elevate Your Legs
You might not realize it, but we spend quite a bit of time with our legs facing down. Most leg day workouts are brutal to the circulation in our legs and might cause the muscles to swell and hurt.
One of the best ways to speed up their recovery is to elevate your legs for about 10 minutes. You can simply put them up on a wall and breathe. This encourages better blood circulation and reduces the swelling in the muscles.
Rest
If you are new to working out, it's only natural that you might want to go as hard as possible. Unfortunately, doing this will strain your muscles to the point of exhaustion, fatigue, and injury. You need to give yourself time to rest and heal. Ensuring you have at least two or three days in the week without working out and getting enough sleep will help you recover.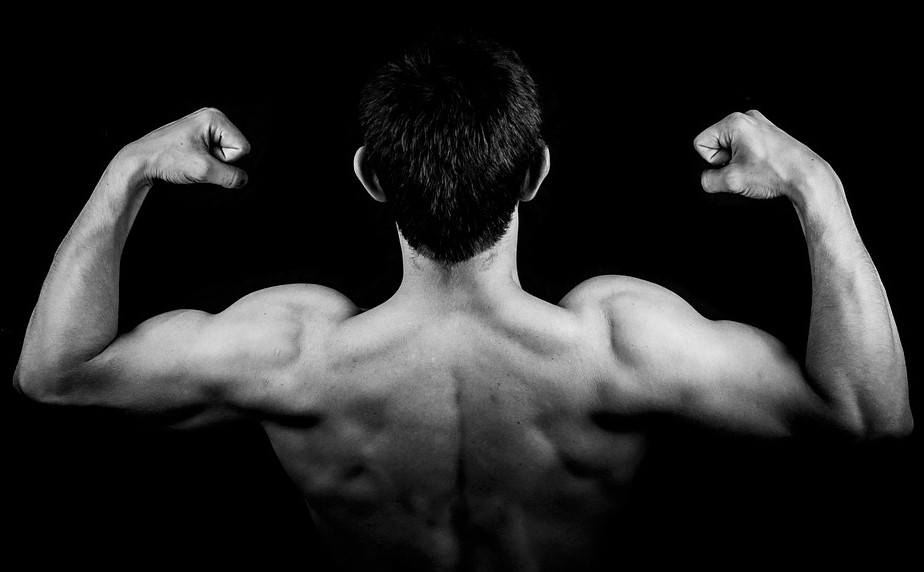 What to Look for in a Muscle Recovery Supplement
Post-workout supplements are a dime a dozen. Just as there are many different options available on the market, many different ingredients go into every single type of recovery supplement out there. They are not all created equal. As such, you need to know what to look for in a post-workout supplement. Here are some tips that might help:
What You Want to Achieve
The different post-workout supplement delivers different results. Some are designed to help you rehydrate and replace depleted electrolytes, and others are meant to help you stay energized. If you are looking to rehydrate and replace those electrolytes, you might want to choose an electrolyte powder.
On the other hand, if you are looking to remain energized, refueled, and fresh, then you might want to consider a protein shake. Some people want to build muscle while recovering. The best supplements to help you achieve that end are the BCAAs and the creatines of the world.
Your Preferred Delivery Method
Some people don't mind taking capsules and pills, while those who can't stand them would rather drink a shake. You should choose a supplement that won't give you any issues when it comes to swallowing.
Quality of the Product and Ingredients
You must choose a supplement that has safe and high-quality ingredients. For the most part, these are often products that come from reputable brands that have a reputation to protect and invest in their products' research and development. You should also go for products that provide you with scientific evidence or write-ups on why they work or can achieve the ends the company claims.
Muscle recovery supplements are some of the best and fastest ways to boost your body's natural recovery process post workouts. The options above are all excellent and achieve specific ends. All you have to do now is choose your preferred alternative and start enjoying the benefits of taking a workout recovery supplement.
Last update on 2021-05-17 / Affiliate links / Images from Amazon Product Advertising API