Last Updated on October 25, 2022 by admin
Why do you work out? Chances are, your health is important to you, and you want to stay fit. You might even be an athlete working hard to get to the top but maybe don't really know exactly how to access your body's full potential. And maybe you have been asking yourself if you are even doing enough or why you feel so exhausted on some days and then better on others.
All in all, it's a riddle you just can't quite solve.
Here is some good news; the answers are all within you. Your body knows best, but how can you get to all this information?
Fitbit devices and Whoop are doing exactly that, accessing information through a small wireless device around your wrist and then laying it out for you right on your smartphone.
These two wireless technology companies offer devices that will provide first-hand data to improve your health and workout experience. Equipped with sensors that track your heart rate, sleep, recovery, and strain, and lets you access these insights easily over your phone.
But which one is better for your lifestyle and situation? What products do they offer, and how affordable are they? All these questions will be answered in this article, giving you information on choosing the right fit for you and comparing their different features and benefits.
We'll be looking at the companies, their products, pricing, how they differentiate themselves from one another, and all the great features they include. So, Fitbit vs Whoop: Which is better?
How Do Fitness Trackers Work and Is It Worth It?
The technology behind fitness bands/ trackers has been around for a while now. The band has sensors that keep track of your heart rate, sleep, temperature, motion, daily steps, etc., and sends it to an app on your phone via Bluetooth.
While most watches are uncomfortable and bothersome while working out, these devices are made especially for that. Most of them are waterproof and won't be affected by sweat or heavy movement.
The apps are made to improve your fitness and health and compare your own progress and habits. You can track your steps, your heart rate, your food and water consumption, and more. These fitness trackers are great if you want to start living healthier and improve your fitness.
There is a great chance that you, like most people, spend quite some time on a computer for work or just entertainment and want to get out more and be healthy. These devices are great not only for athletes but also for everyone who wants to take care of their bodies and keep track of their recovery and workouts.
Fitbit and Whoop's History and What They Offer:
Fitbit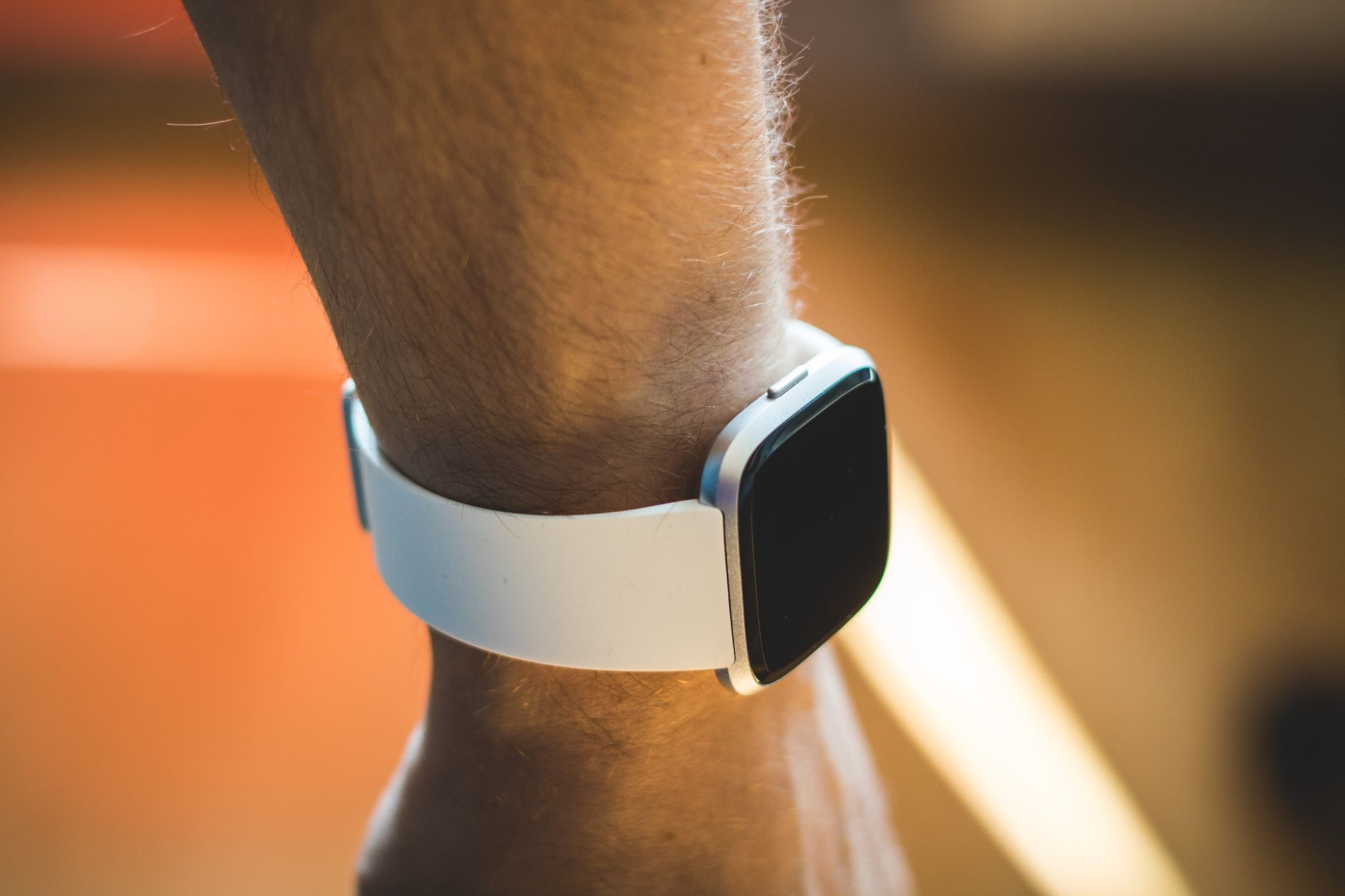 Fitbit was founded in 2007 by James Park and Eric N. Friedman. As technology was advancing and wireless devices were getting more popular, these two founders wanted to create a device for fitness and health. The headquarters is in San Francisco, California, and its mission is to inspire people to live a healthier, more active lifestyle.
Their Products
The company offers three different kinds of smartwatches. Fitbit Versa 2, Fitbit Versa 3, and Fitbit Sense.
Fitbit Versa 2 has a price of 179.95$ while Fitbit Versa 3 is at 229.95$. The most expensive of the three is the newest Fitbit Sense with 299.95$. Their battery life is around six days, and all of them offer features like different clock faces, heart rate monitor, a sleep stage and sleep performance score tracker, menstrual health tracking, swim-proof, and many more.
The difference between them is that the Fitbit Sense has more new features such as an on the wrist temperature sensor, a free Fitbit premium trial, water-resistant to 50 meters smart wake, a leading-edge design, a biosensor core, etc.
Fitbit devices also offer scales and assessors for your watches. In addition, they offer services like the Fitbit premium membership for 9.99 per month that gives you 15+ guided programs, premium challenges, advanced stress management tools, health metrics, advanced insights, advanced skin temperature details, and more if you get it with health coaching there will be one-on-one available for you to get the best results which will be 54.99$ per month.
Their trackers range from 75.95$ to 199.95$. The display is smaller but has all the health and fitness features you would expect of a tracker such as heart rate tracker, step tracker, menstrual health tracking, pace, distance tracking, sleep tracker and score, stress management control, and waterproof 50 meter and many more. You can choose your color and style upon purchase to fit your style.
The difference between a smartwatch and a fitness tracker is the features. A smartwatch can make a phone call, receive messages, and more, and its display is bigger. The price for a smartwatch is higher as it can do more, which isn't always what you need to keep track of your fitness. There are very good fitness trackers out there that don't break the bank, and Fitbit offers both smartwatches and trackers for a relatively good price.
Whoop
Whoop was founded by Will Ahmed, Aurelian Nicolae, and John Capodilupo in 2012 out of his passion for sports and exercise. Their mission is to unlock human performance and get you all the information you need about your body.
The founder worked closely with athletes and realized the lack of data regarding recovery. He saw and experienced overtraining and the consequences it has on your body. After reading many medical papers, he wanted to create a device that would give sufficient data around your training to bring out the best results for your body.
Whoop values and focuses on rest and recovery as these factors determine how much strain you can put on that day. They try to get all the data surrounding your recoveries, like the quality of your sleep, heart rate variability, and the resting heart rate. Sleep, strain, and recovery are their three most important pieces of data to get your performance up to 100%.
Their Products
Whoop has one product called the strap that includes a sensor to collects data 24/7. There are different colors and accessories that you can choose from to make the strap personal and fitting to your style. The company offers a membership that gives you full insight into your data like sleep quality, recovery, strain, and more with your Whoop fitness tracker.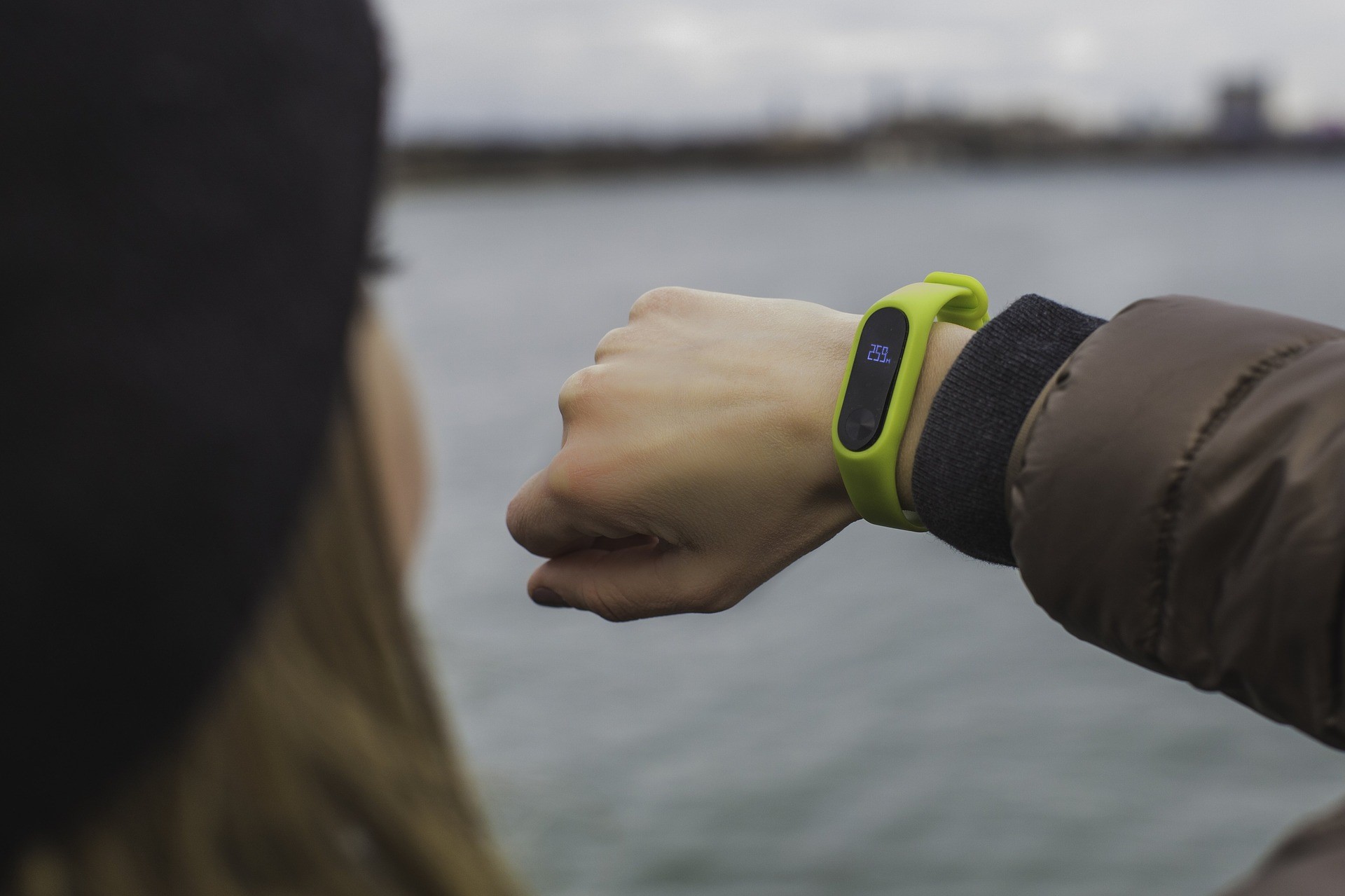 They also offer Whoop live, a feature in which you can overlap your heart rate, calories, and more to share with a coach or friends. Speaking of friends, this membership also lets you form teams to share and see other performances.
And all the data that is collected on your s Whoop fitness tracker strap will automatically show up on the app on your phone. It is accessible and easy to navigate. The pricing is very straightforward with a monthly membership plan of 30$ per month, an annual membership plan of 24$ per month, or an 18-month membership for 18$ per month.
What Sets These Two Wireless Fitness Bands Apart?
Pricing
Let's start with those numbers. Fitbit and Whoop have a very different approach on how they price their watches. I will compare the Fitbit tracker to the Whoop strap 3.0.
Fitbit
Fitbit has six different trackers. The cheapest one is the Fitbit Ace 3 with 75.95$, which is for kids, followed by the Fitbit Inspire 2 with 99.95$ for adults. They have a Fitbit Luxe special edition for 199.95$ and the new Fitbit Luxe for 149.95$. This doesn't include the premium membership for 9.99$ per month. You can buy the watch without the membership but won't have access to all the features.
Whoop
Whoop, on the other hand, has one fitness tracker called strap 3.0. The band is free; the only thing you will pay for is the membership, which is either 30$ for a monthly membership, 24$ for an annual membership, or 18$ for 18-month membership.
Pros
Both watches have great features to track your fitness and health. They include sensors that will 24/7 track and analyze your data to get you the best insights into your health. What are the pros for both trackers?
Fitbit
Fitbit has a wide range of features, including a menstrual health tracker for women, oxygen saturation monitoring, over 20 exercise modes, sleep stages, and many more.
You can connect to Spotify
There is no fixed membership you have to pay for. You can just use the watch and the features that are included.
It has long battery life. Fitbit can run for six+ days, depending on how much you use it.
Fitbit offers more options in trackers, and you can also choose a smartwatch if you want more features and a bigger screen.
Whoop
Whoop focuses specifically on three different sides of your health. Sleep tracking, recovery, and strain score. It collects data all around these three categories and puts them together in easily understandable graphs and charts.
For example, for recovery, they collect your resting heart rate, heart rate variability, sleep, and respiratory rate. With this information, it puts you in a zone, yellow-red, or green to tell you how recovered you are and how much strain you can take on today.
It also doesn't have a screen, so you don't have to worry about scratches or breaking.
Whoop has on the go charging. It is easy. You charge the battery pack and then slide it over the strap 3.0.
The app also has a lot of information and adds new things, which is great for broadening your horizons and learning new things.
Cons
What you need to know about the cons of both products.
Fitbit
Fitbit doesn't have on-the-go charging. You have to take it off and charge it with a separate charger like a smartphone.
You have to purchase the membership separately, and it has fewer features than the Woop membership.
Whoop
You need to commit to a six-month membership with the Whoop watch.
Costumers have reported that the battery life isn't as strong as the competitor one.
WHoop doesn't have a screen. You need your phone to watch the data, which can be great for you but not that convenient for others.
No built-in GPS, which means you might have to bring your phone along while it tracks your data.
There is only one option for trackers to choose from. In comparison, Fitbit offers many different trackers and smartwatches.
Summary
Both these companies offer great value products in the fitness tracking sector. They are different in pricing and how they offer their memberships. If you know you will need lots of insights for a longer period, Whoop is a great choice. If you don't want to pay for that membership and just want some basic insights, Fitbit will be the better choice.
If you want a screen to check your heart rate or other features, Fitbit is your friend, but if that's just a distraction, then you can do your workout and check everything after on your whoop app.
These two products are great and what you prefer depends on your lifestyle and choice. There is also the advantage of on-the-go charging with Whoop, which is helpful if you don't want to take it off to charge and just want to take the charging pack with you like AirPods.
There is also the feature of built-in GPS that Fitbit offers and Whoop doesn't, which means you need to take your phone out with you to connect to Bluetooth. If you want more in-depth insights, whoop's app is a great product, especially for athletes.
Whatever you choose, both will help you keep track of your health and fitness.
Check what is important to you before deciding on an activity tracker. You might look for one particular feature that one of the activity tracker brands doesn't offer, and your decision could be easy.
If you want to check out the products right now, here is the link to Whoop's strap 3.0, and if you think Fitbit devices match your lifestyle, better make sure to check out their products too.