Any golfer will tell you, perfecting your golf plane swing takes a lot of time, practice, and experience. As someone just starting out in golf, you might hear other advanced golfers tell you that your swing is above or below the plane. It can be frustrating as you might not even know what that means, and you are not really receiving any helpful advice.
What Is Your Golf Swing Plane?
The swing plane refers to the swing path the golf club follows throughout the full swing. If you were to draw an imaginary line starting from the ball on the ground, going through the middle of your torso, and right through your back into the air, this is the ideal swing plane equation. Few golfers have a unique swing method, but they still end their swing following the same general swing path.
Following this guide is the key to having a good swing and consistently hitting the ball. It is important to practice your swing plane because a number of things can go wrong if you don't understand the proper angle and club path you should be following.
It can affect both the flight and direction of the ball, resulting in a lot of points if you are playing an actual game of golf. If you swing too high above the imaginary line, you will probably end up with a steep swing and potentially take out a chunk of grass. This is one of the most common mistakes among golfers learning the perfect swing plane.
You could also swing too low or below the imaginary line, which will mean you are coming into the ball too shallow, and the ball likely won't be going too far. When you find the right golf training aid, you can take your golf game to the next level.
1. Golf Swing Plane Trainers
This is where golf swing plane trainer comes in handy! You can buy a golf training aid that will help guide your club down that perfect path so your muscles and arms can feel where they should be when swinging the golf club. From there, it will just practice and muscle memory to nail your swing plane.
In this article, we will look at tips, brands, price points, skill levels, and more. This way, you will have no doubt in which swing plane trainer will help you achieve your ultimate swing so you can be a pro on the golf course:
2. Different Styles
Hoop Style
The most common type of swing plane trainer is the hoop style trainer. There is an adjustable circle that looks like a big hula hoop that sits above the golfers head, which is used as the ideal golf club path you want to follow.
When you swing, the club follows that path and stays on the plane, letting the user feel where and what angle their arms should be. It is designed in mind to quickly and instantly show you how you should be positioned for the ideal swing. This is the most commonly used type of swing plane trainer and is a great option for a beginner golfer.
Speed Trap
Another less common type of trainer is called the Eyeline Speed Trap. It is great for correcting your angle and achieving the proper swing plane if you are not hitting the golf ball straight and hitting the ball correctly in general. There is a plastic piece that the golf ball and your club sit in front of, with four small plastic pillars sticking up on both sides.
When you swing, you know your swing wasn't straight if you hit one of the pillars, resulting in the golf ball going more to the left or right. If you swing and hear the club hit the plastic plate, you'll know if your swing was too high or low. This is an effective training device; however, the downside is it doesn't solely focus on making sure you are staying on the swing plane path. It does help but is not as simple and quick as the hoop style.
Other
Aside from the two previously mentioned models, there are some less commonly used trainers that can help with your swing plane. A small plastic adjustable angle triangle sits beside your club with a pole sticking up, so you can use that as a guide to follow the swing plane.
There is also the Eyeline golf speed trap, which is a plastic piece that sits on the ground, letting you know if you are swinging straight, and too high or low. People have even made homemade swing plane trainers using household items like pipes and pool noodles if you are on a budget.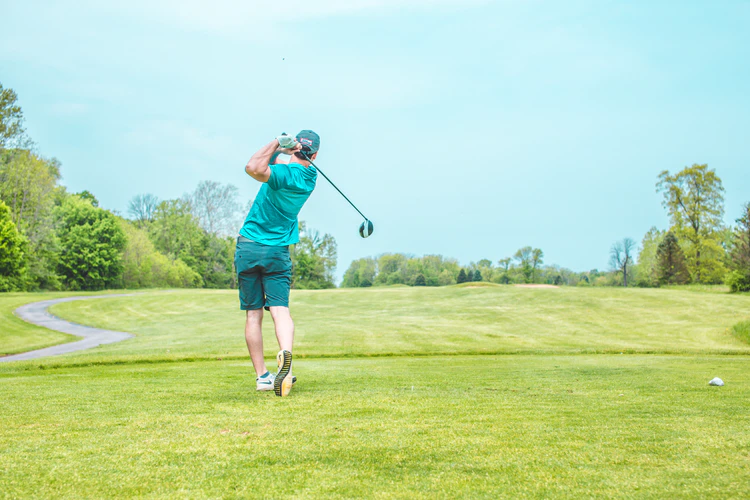 3. Brands and Price Points
The price of your swing plane trainer will be different for the different styles and brands that are on the market. Let's take a look at some of the popular swing plane trainer brands and their price points to see which kind will suit you the best:
EyeLine Golf Speed Trap 2.0. – According to the Eyeline Golf website, "The Speed Trap 2.0 guides you to a swing that creates good shots in 3 steps. Golf is exciting and fun again!" This new and improved golf speed trap can be found for under $150 on Amazon.
Explanar Golf Training System – According to the Explanar website, "Used by amateur and professional golfers. Develop a powerful, repeatable swing, improve strength, flexibility, and fitness in your own home." You can find this golf swing trainer system on Amazon for under $1500.
Orange Whip Full-Sized Golf Swing Trainer Aid – This is considered the original #1 rated golf training aid online. It has even been voted the #1 Teaching and Training aid by PGA and LPGA professionals. It can be found on Amazon for under $150.
Golf Swing Training Aid – This is a much smaller golf swing training aid called the Gold Doctor Wrist Hinge Trainer. It allows you to develop a more consistent swing plane as a golfer, allowing you to take your golf game to the next level. It has a very affordable price tag of under $20.
These are some of the most well-known brands; however, there are many more on the market. Doing your own research for your budget is the best option to find the right swing plane trainer for you. This way, you can be sure you are getting the best golf swing plane trainer as most of the options on the market are fairly expensive.
If these products aren't in your budget, making a do-it-yourself, homemade swing plane trainer is sure to work effectively as well, just without all the bells and whistles. There are several how-to videos and guides online to help you make your very own swing plane trainer without breaking the bank.
4. Skill Level
Depending on how much work your swing needs, or if you are completely new to golf and have never experienced swinging on the plane feels like, this might affect which training equipment you choose. In our research, we recommend using the hula hoop style for any beginner golfer. It is a great learning system that gives instant results to easily learn how to swing on the imaginary line.
Many brands have adjustable hoops or rings so people of different heights can practice and so you can use different club sizes and lengths. We recommend this style even to folks who already have experience and just want to work on consistently swinging on the plane.
There are multiple price points for different brands of hoop style, and they even make smaller models for kid golfers.
If you don't want to commit to buying a hoop style trainer, opting for one of the other kinds listed will also get the job done. It may be a bit more difficult to learn if you have no experience with swing on the plane than if you were using the hoop, but they do work, and it can be done.
This is because the hoop gives instantaneous results and forces your body into the correct swinging form. Whereas these other products assist you with your swing but don't show instant results and positioning. Once you have experience and practice and the right swing aid, you might find these other styles work better for your skillset.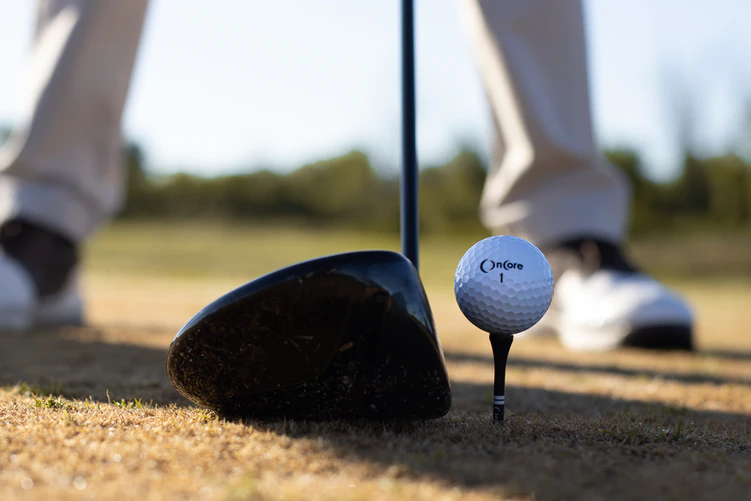 5. Effectiveness
Before learning about golf swing plane trainers, you might be asking yourself, are they even worth it? Do they actually work and improve your swing? Well, that answer is yes! Significant improvement of your swing at the right angle and on the plane usually results from using a swing plane trainer.
The more you practice and swing on the right path, the more consistent and properly you will hit the ball. This improves your overall golfing skills and can make the golf game more enjoyable to play.
Even if you just play for fun and are not trying to start a serious golf career, using a swing plane trainer is always a good, effective idea. They are simple and easy to use, with easy-to-read instructions, so there is nothing difficult to understand, and you can get to swinging as quickly as possible.
Depending on which brand and type of golf training aid you choose to learn with will also determine how effective it will be teaching you. This ties into your skill level and if you are already somewhat experienced or are a beginner golfer. It will be unique and individual to everyone.
Practicing at a driving range is a great way to work on your swing plane as well. Most driving ranges allow you to use these training devices, so this is an effective way to work on your swing plane.
Conclusion
Overall, investing in a good golf swing plane trainer is worth the time and money to achieve a smooth swing. Doing your own research will be important to determine which style, brand, and price point works best for you and your skillset. They are an effective way to improve your swing plane and are used by tons of golfers around the world, pros, and beginners.
That imaginary line is important and results in the ball traveling where you want it to, so using a golf swing plane perfector is sure to help you adjust your swing. Looking for other golf training aids to help your golf game? You should also research how a swing analyzer, grip trainer, and alignment stick can also help your game.
Last update on 2021-12-29 / Affiliate links / Images from Amazon Product Advertising API