Last Updated on October 25, 2022 by admin
If you play basketball, you know that one of the most important issues to consider is the choice of shoes this sport requires. This decision should not be taken lightly since they are the shoes you will use to train, play a game, or even wear for a tournament. Basketball requires various movements such as jumping, running, and changing direction with great agility and speed. That is why you need good quality shoes.
For the best and most appropriate choice of basketball shoes, you must take into account several factors. A suitable model of shoes for basketball allows you to feel comfortable while on the court.
So, start by paying attention to how your basketball shoes fit so you can have the best performance on the court. And, of course, the basketball shoes you wear should help you avoid an ankle sprain or injury to your feet, ankles, back, and knees while playing basketball.
How Should Basketball Shoes Fit?
Shape and Size
The basketball shoe should fit the shape and size of your foot. It is always advisable to choose a ½ size larger than your normal footwear. Basketball is a sport that requires jerky movements and changes of pace. The feet tend to move towards the tip when running and especially when jumping. Choose a size that is not too large so that the longest toe of your foot does not constantly rub against your shoe and cause chafing.
Fit for the Width of the Foot
Make sure your new athletic shoes fit very well to the width of your foot. This will help you have better control of your movements and avoid hurting yourself. If you feel that the shoe is too tight, this can cause chafing or poor circulation, and you may feel numbness in your feet when playing. Choose basketball shoes according to the width of your feet.
Heel Fit
The heel is the part of the foot that should be best adjusted in your basketball shoes. It is a sign of a good fit if you can move your heel very little or almost nothing while wearing them.
How to Measure My Feet to Choose the Correct Size
Let's review, step by step, how to measure your feet to know your correct shoe size:
Have a pencil or pen within reach. A white sheet of paper and a ruler
Lay the sheet of paper on the floor with the edge against the wall
Put your foot on the sheet and your heel against the wall
Make a mark with the pencil where your thumb or longest toe hits
With the ruler, measure the distance from the edge of the sheet to the mark you made with the pencil
Add 0.5 cm to the measurement, and you will get the size you should buy
Do the same with your other foot
Always remember that each brand and model tend to be different in terms of sizes, so it is best to always measure them before buying.
Tips for Choosing the Right Basketball Shoes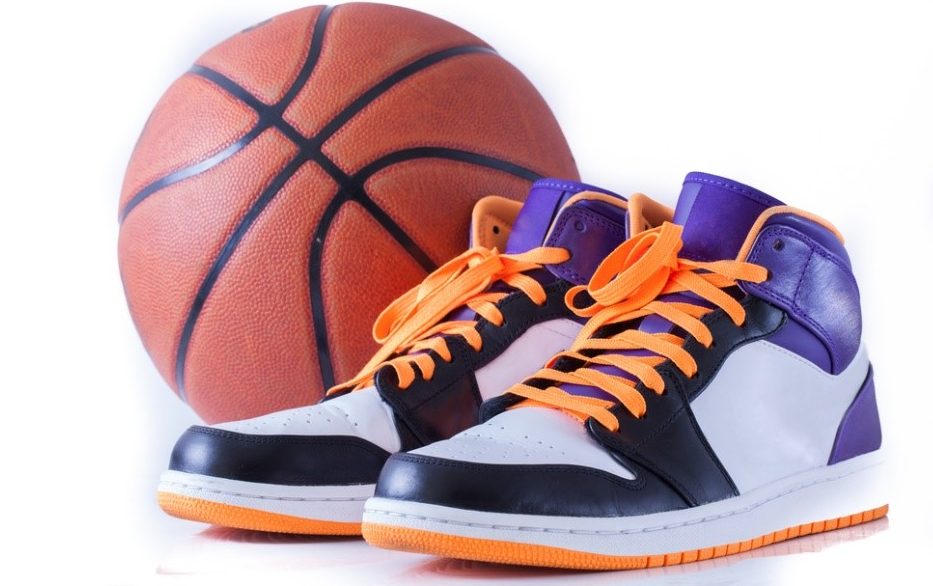 Here are some more tips for choosing the right basketball shoes and finding the best fit.
Find Your Correct Shoe Size
It may seem obvious, but the truth is that not many people do not know their correct shoe size. Or they know their size, but it is not the same size for one brand as another. In addition, molds can vary in size depending on the brand and model, so you must measure your basketball shoes before purchasing.
Choose Basketball Shoes According to Your Game Needs
It is important to consider the position in which you play, since depending on the needs of that position, you will have to choose a different model and function of footwear. The most versatile players who require greater speed and agility need lightweight, padded, and flexible shoes that allow them to move with freedom. In contrast, heavier players such as forwards need heavier, more stable footwear with extra cushioning.
Always Protect Your Ankles
You need to look for footwear that gives you the protection you require when playing this sport. For example, if you are an indoor basketball player, we advise you to go for boot-type basketball sneaker because they offer greater ankle support and protection when jumping. They may also offer more in the way of shock absorption on the basketball court.
On the other hand, if you are an outside player, we recommend low basketball shoes. This way, you can make sudden changes in direction with greater freedom. And if you are a heavier outdoor player, we recommend a medium-height shoe.
Take the Sole into Account
It is highly recommended to choose basketball shoes with a rubber sole and a pattern that allows a better grip on the court's floor. Remember that it all depends on the terrain on which you are going to practice basketball. Outdoor tennis shoes have a heavier sole.
Try on the Footwear Before Making the Purchase
This is essential when purchasing new basketball shoes, whether it is your first time or if you are already an expert at buying basketball. This is because foot size varies throughout our lives, and you may require a different size and fit than the last time you bought footwear for your favorite sport.
Remember to check the fit by pressing the space between your longest toe and the end of the shoe with your hand. There should be a gap of approximately one ½ centimeter. If not, you may be measuring the wrong size.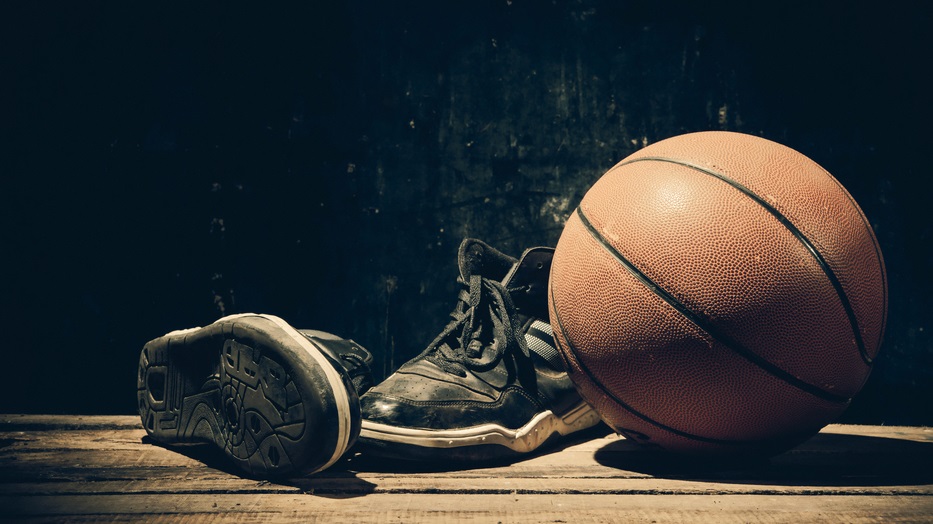 Conclusion
Sometimes we let ourselves be guided by the design and colors of the products, which makes us make mistakes when buying. Our basketball shoes' style and visual appeal are important, but their safety and comfort during the game are even more so.
The objective of this article is to give you the necessary information for you to acquire a good pair of basketball shoes and to facilitate the experience of searching for them, which will help you focus on your training and your performance in your favorite sport.