If you are a runner with wide feet, you will understand that it is extremely important to get running shoes that are specifically designed to accommodate wider feet types.
One thing you shouldn't do is to run while feeling discomfort because you are wearing tight-fitting shoes. Besides making your run a lot more difficult, the wrong shoe can hurt your form and may even cause issues for your legs and knees.
Your running shoes can break or make your run, which explains why it is essential to choose a pair that fits comfortably and supports your feet.
If you have wide feet, one of the most effective ways to prevent pain with your running shoes is to know your foot type.
And that's what this article will help you understand. Plus, we'll recommend some of the best running shoes for wide feet currently in the market.
Why Do You Need A Wide Toe Box?
Having running shoes with a wide toe box can help prevent hammertoes, neuromas, ingrown toenails, and bunions.
A good way to find out if you need a wide toe box is to trace your feet at night when your feet are at their most swollen. You can then use the trace to measure against your desired running shoes.
If the running shoes don't fit the tracing, then the shoes are too narrow for your feet and you should go for something wider.
Getting Measured for Wide Running Shoes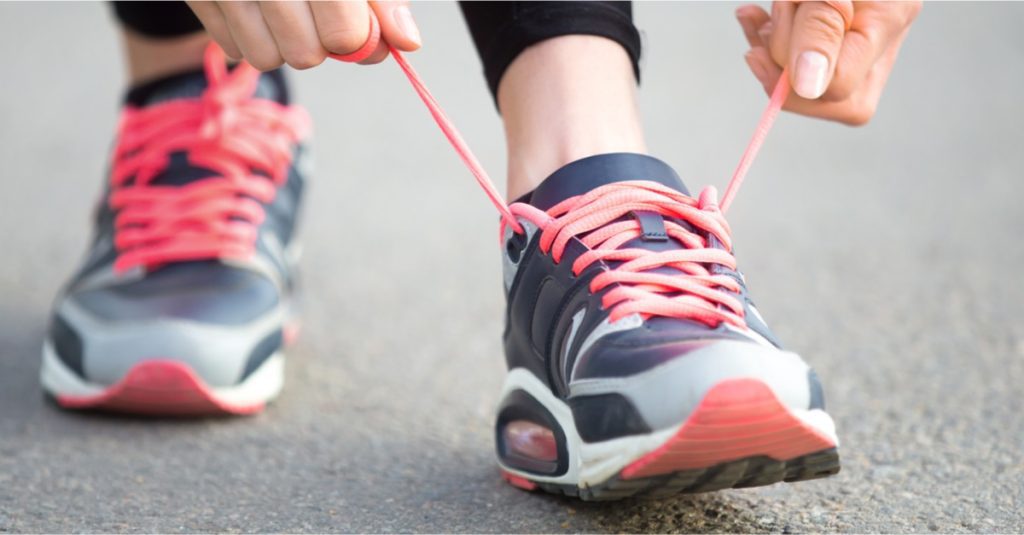 While the method of tracing your feet in the evening can provide a near-accurate measurement, the most precise method is to measure your foot using a Brannock device.
Your shoe size tends to depend on a handful of factors, including the design and materials used for the shoe. Additionally, your shoe size can also change due to hormones during pregnancy and age.
Experts recommend having at least three different running shoes. You can even try two different pairs at the same time, putting one on each foot to see how each feels and fits.
As a hint, you should be able to put your thumb between the end of your longest toe and the end of a good-fitting shoe.
What to Consider When Getting Running Shoes for Wide Feet
There will always be lots of running shoes with the most innovative designs and technology. But just because you can slide your feet into a pair doesn't mean they are great for you.
The way you choose your running shoes should be different from how you pick your everyday shoes.
Typical running shoes have several features specially designed to ease the pressure points and protect your feet from injury.
Here are some of the things to consider when you're trying to pick the best running shoes for wide feet.
Stability
Injuries can lead to a loss of time and resources. This is why you should concentrate on ensuring your running shoes provide stability, regardless of your feet type.
The balance of a running shoe is typically designed to suit a specific terrain. For example, trail running shoes tend to have a lot more grip and support than road running shoes.
Most people with wide feet are more susceptible to overpronation because they tend to have flat feet.
For this reason, you want to look for a running shoe with remarkable stability. This should safeguard your ankles from falling inwards – a situation that can result in severe pain.
You also want to carefully consider the toe-to-heel drop of a running shoe. An appropriate drop offers ample stability while running.
Also, the heel counter is another aspect that you'll want to keep an eye on if you have wide feet. Since your heel region is wide, it will also have to be protected to keep your ankles from falling in.
Too much space in your running shoes is not something you want. Remember to factor in the medial post, torsion bar, and feet movement to make sure your feet remain in position throughout your run.
Flexibility
Another factor to consider when getting the best running shoes for wide feet is the flexibility of the shoe's upper. You want to choose one with ample breathability.
Running shoes without enough space to breathe move naturally carry a greater risk of causing injury. This is why it is important to get shoes with the appropriate upper fitting. This will promote natural feet movement while also having enough space to accommodate bulges and foot swelling.
Space
The best running shoes for wide feet should have sufficient room in which you can naturally splay or spread out your toes.
Splaying your toes can support your weight and increase your stability during running. For this reason, you need shoes that have a wide toe box as they can help you to naturally spread out your toes.
However, the wide fit on your running shoes shouldn't be limited to the toe box. The shoe should have enough room from the heel all the way to the toe box. If the shoe you are eyeing doesn't have adequate room all-round, it is best to look for something else.
The Fit of the Shoes
The way the shoes fit is perhaps one of the most essential factors you should consider when trying to choose the best running shoes for wide feet.
Most people with wide feet typically buy half or a full size larger than their actual feet. Of course, you want to pick running shoes with enough room, but you don't want too much room that it becomes difficult to run.
Whatever running shoe you choose, it has to be one that feels natural while you are wearing it. It should also provide support to help you avoid injuries.
The Best Running Shoes for Wide Feet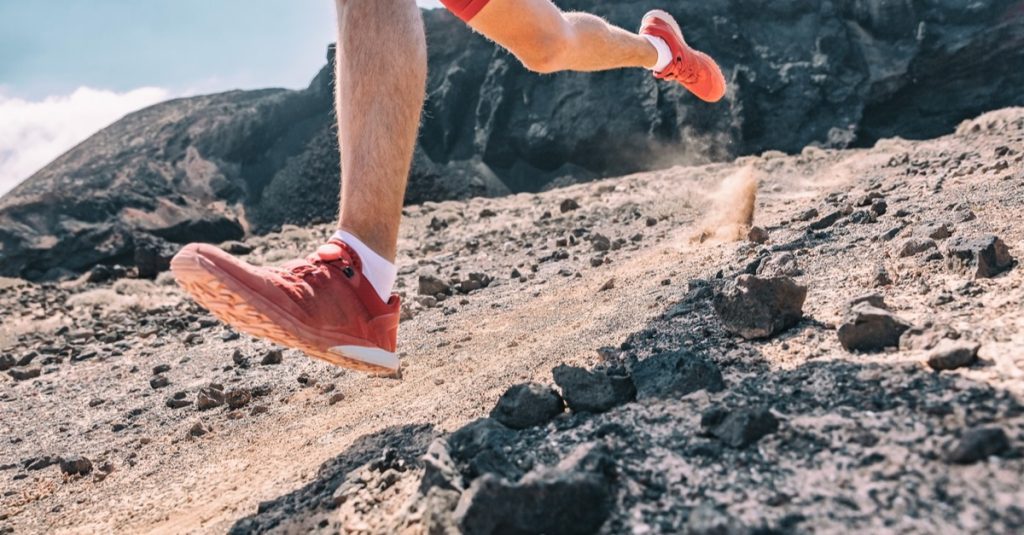 1. Salomon Speedcross 5
Sale
Salomon Men's Speedcross 5 Trail Running Shoes, Black/Black/Phantom, 7 M
Trail Running Shoes: Featuring an aggressive grip, precise foothold, and protection, the Salomon Speedcross 5 is the ideal shoe for runners who want to conquer soft, technical trails
Get Rough: Redesigned with deep, sharp lugs for an improved grip and a more dynamic upper for better fit and stability, the Speedcross 5 is the perfect shoe for trail runners who aren't afraid of wet, dirty terrain
Go The Distance: Whether you love road running in your neighborhood, an escape to a local trail, or something more rugged, Salomon makes shoes that ensure you have a smooth ride on any and all terrain
Time To Play: Whether you are into trail running, hiking, backpacking, or mountaineering, Salomon has shoes and gear for kids, men and women to help you conquer a new distance, personal record, or event
Since 1947 Salomon has created innovative outdoor sports gear. From running and hiking to backpacking, skiing and more, our shoes, boots, bags, apparel and accessories help make any path your own
The Salomon Speedcross 5 is a great trail running shoe that provides neutral support. It is designed to naturally move with your foot.
This comes down to the massive level of grip, support, and cushioning available with the running shoe. These features ensure your feet are secure and supported with every stride.
2. Under Armour Men's UA Charged Vantage Wide 2E Running Shoes
Under Armour Men's Charged Pursuit 2 Running Shoe, Black (003)/Black, 10.5 M US
NEUTRAL: For runners who need flexibility, cushioning & versatility
Lightweight, engineered mesh upper is extremely flexible & breathable, with strategic support where you need
Foam padding placed around your ankle collar & under the tongue for an incredibly comfortable fit & feel
Comfort sockliner takes the shape of your foot with added padding in the heel for ultimate cushioning at heel-strike
Charged Cushioning midsole uses compression molded foam for even greater responsiveness & durability, providing optimal cushioning & energy return
The Under Armour Vantage Wide 2E running shoe is a sleek and soft shoe that comes with a stretchy fit. This adjusts to the changing dimensions of wide feet. It is breathable, cushioned, durable, and lightweight.
3. On Running Cloudflyer Wide
The On Running Cloudflyer Wide running shoe is fully cushioned and comes in a lightweight design. It can be used for both training and running.
4. Hoka Bondi 7
HOKA ONE ONE Bondi 7 Womens Shoes Size 7.5, Color: Black/White
Breathable open engineered textile mesh upper with seamless synthetic overlays
Breathable textile lining for abrasion-free wear
Removable textile lined, foam padded insole for cushioning and support
Durable full-length EVA midsole to absorb shock and offer stability
Durable synthetic sole with rubber inserts for grip
The Hoka Bondi 7 is perhaps the most cushioned road running shoe for wide feet on this list. This is because it has a memory foam collar that provides comfort, regardless of how many miles you have left on your run.
When it comes to joint impact and ground contact, the Hoka Bondi 7 can be likened to running on pillows.
5. Asics Evoride 2
Sale
ASICS Women's EvoRide Running Shoes, 11, Piedmont Grey/Mint Tint
GUIDESOLE Technology - The curved sole design and stiff forefoot of our GUIDESOLE technology reduce ankle flexion and provide a shock-absorbent landing zone to lessen fatigue of other leg muscles and increase runner efficiency.
FlyteFoam Propel Technology - ASICS energetic foam formulation that provides supreme bounce thanks to a unique elastomer compound.
AHAR Outsole - Acronym for ASICS High Abrasion Rubber. Placed in critical areas of the outsole for exceptional durability.
Engineered Mesh Upper - Multi-directional mesh material improves ventilation and stability.
You can tell that quite a lot of effort, planning, and design went into the Asics Evoride 2. Not only is it a wide shoe suitable for the widest of feet, but it also has a well-cushioned sole and lightweight construction to help make long runs a little less taxing.
6. On Running Cloudflow Wide
The On Running Cloudflow Wide running shoe has a lightweight design. This means you can wear it for both running and training.
Compared to the regular Cloudflow, the ball of the foot is 4 millimeters wider, making it an excellent pick for runners with wider feet.
7. Nike Air Zoom Pegasus 38
The Zoom Pegasus is a dependable running shoe from a reliable brand. This model is specially designed for people with wide feet.
Don't worry; it will still provide the same comfort and durability throughout your runs as the regular Pegasus.
8. New Balance Fresh Foam 880v11
The Fresh Foam 880 v11 is one of the best long-distance running shoes for many reasons. For one, it has everything you would expect from an impressive running shoe. It is durable, comfortable, and also delivers a snug fit.
These long-distance running shoes are designed with a completely redesigned midsole from the previous iteration. This ensures runners get a softer sensation when they land as well as a little bit more bounce when transitioning from heel to toe.
9. Brooks Ghost 14
Brooks Women's Ghost 14 Fuchsia/Yucca/Navy 11 B - Medium
Treat yourself to a brand new ride this season. Elevate your running experience with the Brooks Ghost 14 running shoes! These road runners offer a smooth-as-silk ride with a form-fitting interior that keeps your feet cushioned and secure even after m
Predecessor: Ghost 13.
Support Type: Neutral.
Cushioning: High energizing cushioning.
Surface: Road.
The Brook Ghost 14 offers a lot of comforts, thanks to the soft and supportive cushioning. You can tell it was created for wide feet as it provides extended comfort for the entire foot.
10. Hoka One One Clifton 8
The Hoka One One Clifton 8 is a perfect combination of light and soft design. It comes with a streamlined silhouette that provides your feet with the space to move and breathe, so you don't have to worry about discomfort on any of your runs.
Additionally, the Clifton 8 comes with a responsive mesh that enables the athlete to power through their runs even when fatigue starts to set in.
Last update on 2022-04-13 / Affiliate links / Images from Amazon Product Advertising API