Last Updated on January 6, 2023 by admin
Whether you are looking to get into running for the first time or you are an avid runner that regularly runs competitively, the type of running shoes you purchase will impact your overall performance.
Not only can the right pair of running shoes give you a competitive edge and help you hit your running goals, but they can also prevent premature muscle fatigue, various running-related injuries, and other issues that would otherwise prevent you from getting out there running.
To help you choose the right pair, we have created the ultimate running shoes guide. We will explain how to pick the best pair of shoes for your unique needs and highlight some of the best options on the market today.
So, let's get started!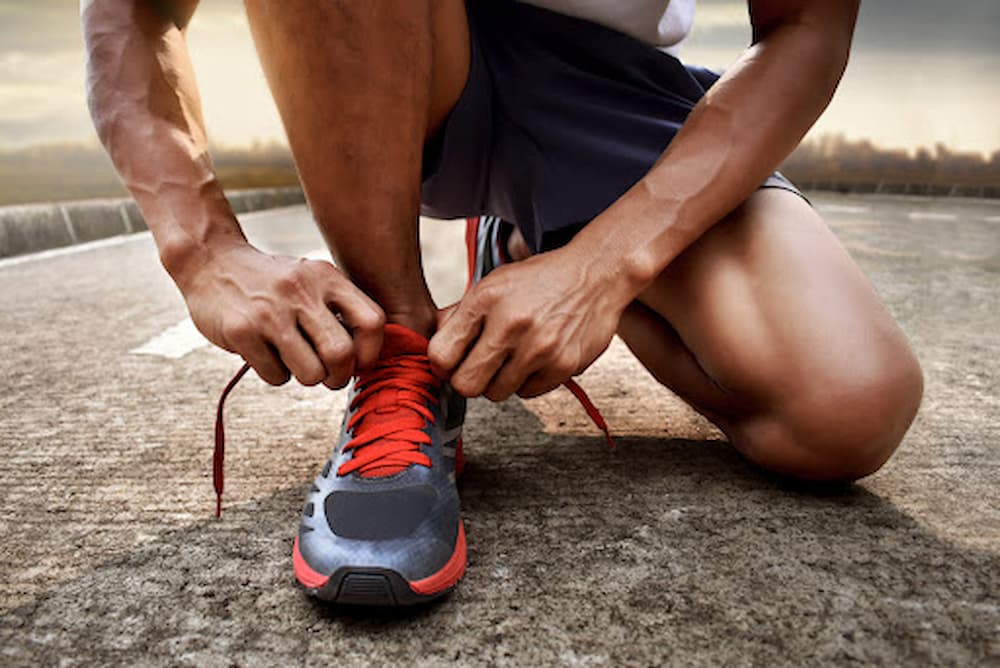 What Factors Should You Consider When Buying Running Shoes?
Before we get into the anatomy of a running shoe and begin recommending some of our top picks, it is essential to explain some of the factors you should consider when choosing running shoes.
Your needs and preferences will vary from those of another runner, so it is vital to consider what you need from a pair of running shoes.
Where Do You Plan on Running?
While this may sound like a mundane question, it will significantly inform your purchase of running shoes because running shoes are now specifically designed for various types of terrain.
If you plan on running outdoors on pavement, an essential pair of lightweight road running shoes should be sufficient; however, you may choose a pair that offers extra cushioning to help reduce the impact of running on a hard, paved surface.
You may want a trail shoe if you plan on running on non-paved paths. These specialized trail running shoes have extra padding and treading, allowing a better grip on uneven and slippery surfaces. They also tend to have more support through the midsoles, which can protect your feet from the impact of landing on rocks, roots, and other objects.
If you plan on using your running shoes for more activities than just running, like bodyweight and free weight workouts, various sports, or even speed walking, you may want to choose a cross-training running shoe. These have thicker platforms and more cushioned soles, which can help with balance.
Cross-training shoes are also a good option if you do most of your running on a treadmill.
Do You Have Any Specific Needs Related to Your Gait?
Not only is it essential to choose a pair of running shoes that match your preferred running surface and type of running, but you also need to choose a pair that supports your body's unique needs.
While most runners can get away with a more neutral pair of running shoes, those with past injuries or a unique gait may need to choose a more specialized running shoe.
For example, runners with an overpronated gait, meaning their foot rolls inwards when it lands, will need to choose a running shoe that offers more stability.
On the other hand, those with a supinated gait, meaning their foot rolls outwards, will need to choose a pair of running shoes that offers additional cushioning and support on the outside of the foot.
If you are still determining what type of running shoes would meet your needs, you can always speak with a specialist. This is certainly worthwhile if you are a regular or competitive runner. For casual runners, or those that just want a quick answer, we recommend reading this informative guide from Runner's World – Overpronation vs. Under-Pronation: Should How You Land Affect Your Running Shoe Choice?
Do You Know Your Size and How to Find a Shoe that Truly Fits?
Fit is one of the most important factors when choosing a pair of running shoes. Unlike casual shoes, where fit is mostly about comfort, an ill-fitting running shoe can result in serious injuries.
Improperly fitted running shoes can cause blisters and premature muscle fatigue, and also significantly increase your risk of developing a debilitating bone, joint, or muscle injury. That said, most people do not know how a pair of running shoes should fit.
When you are sizing yourself for running shoes, you want to choose a pair that allows for roughly one inch of space between your big toe and the tip of the running shoe.
You want to avoid an overly snug fit, which means your shoe should not be the exact length of your feet. Allowing for this extra space in the toe box of the shoe helps absorb some of the impact when your feet strike the ground, which helps with injury prevention.
You also want to ensure that your running shoes have the appropriate foot width. They should be snug at the midfoot and the area surrounding your heels. Ideally, the shoes should grip your feet and not slide when you move, but they should be easy to take off. If your shoes are too loose or your feet too tight, you may need to opt for a pair of narrow or extra-wide running shoes.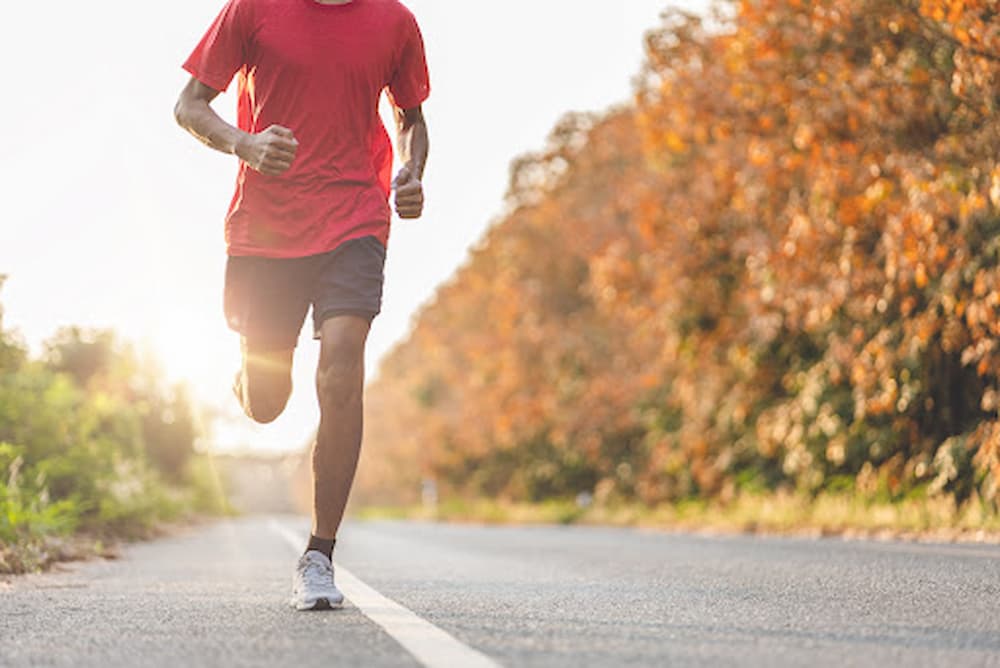 Luckily, many top brands carry running shoes that accommodate these everyday needs.
For a more detailed explanation of how to measure your feet properly for running shoes, we recommend checking out this guide from LiveStrong.com – How to Measure Your Foot for Running Shoes.
How Much Support Should My Running Shoes Have?
The support you will need from your running shoes will depend on physical factors, like the shape of your arch, the degree to which your feet pronate, and whether or not you need ankle support. Support can also be an issue of personal preference, as some runners perform better when wearing a well-supported running shoe.
As we mentioned above, those that overpronate should choose a stability shoe, which will help with motion control and limit the amount the foot can roll inwards. Those with a supinate, or under-pronated gait, should wear a less supported running shoe with built-up padding and cushioning towards the outside of the foot.
Your arch shape is also essential and is significantly related to how much your feet will pronate or supinate when you run. A running shoe with less support should be okay if you have high arches. However, if you are flat-footed or have low arches, you will undoubtedly need running shoes that offer more support than a neutral shoe.
Finally, personal preference plays a role. If you find that the bottoms of your feet are sore after you go for a run, or you suffer from ankle pain during and after runs, you may want to look for a pair of running shoes that offers extra support.
Additional Tips for Choosing Running Shoes
Lace Your Running Shoes Properly – Even the best running shoes can pose an injury and discomfort risk if not appropriately laced. Your running shoes should be tight enough that they do not slide when you lift your feet off the ground, but they should not be so tight that you feel any pain or numbness in your feet and toes.
Measure Both Feet – While it may surprise you, your feet can be slightly different in size, even if it does not look that way. If you find that one foot is somewhat larger than the other, you should choose a pair that fits the bigger foot comfortably.
However, if there is a significant difference between the sizes of your feet, meaning over an entire shoe size difference, you may need to speak with a specialist. They can recommend options for running shoes that can accommodate your needs.
Wear Running Socks When Trying on Running Shoes – You want to ensure that you wear the same type of socks you will be wearing during your runs while trying on running shoes. This will allow you to more accurately test the fit and give you a better idea of how comfortable those running shoes are.
Test the Running Shoes for Comfort – Unlike dress shoes and certain styles of casual shoes, running shoes should be pretty comfortable the first time you try them on. Since they are designed to be lightweight and support your foot rather than be a style piece, they should not need to be broken in.
Walking around and even trying a light jog in your running shoes is also important, rather than just trying them on while sitting. Not only will this allow for a more accurate test of their comfort and feel, but it will also let you test the fit and size. Your feet will slightly expand when your body weight is on them, so a seated fitting will not truly reflect how the running shoes fit your feet.
The Best Running Shoes
Now that we have discussed factors you should consider when shopping for new running shoes, we can get into some of our recommendations for the best options available today.
Determine your own needs, then choose one of the following pairs that meet those needs and personal preferences:
Adidas is one of the most well-known manufacturers of lightweight running shoes. The Racer Adapt 4.0 Running Shoe lives up to the brand's stellar reputation, as it is made from some of the lightest materials possible.
It also has an incredibly comfortable fit and a convenient slip-on design. The 100% pure rubber outsole keeps the weight of the shoe down while still offering a reasonable degree of support. The mesh design is also very breathable, so your feet will not overheat if you are on a lengthy run.
This pair from New Balance offers plenty of support and cushioning thanks to its unique rigid foam outsole. It also provides plenty of stretch in strategic areas, so the shoes will flex with your feet as they make contact with the ground.
Despite the added support and snug fit, the Foam X V12s are surprisingly lightweight. You can also adjust the classic lace-up design to meet your specific preferences. Overall, they are great running shoes ideal for extra support that does not impact comfort.
The upper portion of this shoe is made from a lightweight mesh, which helps with comfort and temperature control. A durable leather overlay adds stability and helps lock the midfoot in position.
Extra cushioning through the midsole is provided from compressed foam, so you get plenty of support and a reasonable degree of responsiveness as your feet strike the ground. The solid rubber outsole prevents premature wearing of the shoe in high-impact zones, but this is balanced by less padded areas where it is not needed. In other words, the weight is kept down, but the shoes' durability remains high.
As a bonus, Under Armour also offers a Women's Version of the Assert 9 Running Shoe.
The Freedom 5 Running Shoes from Saucony have a very low profile, which helps with stability and performance. Even though the foot sits close to the ground, they offer an impressive level of cushioning and rebound when you push off with your planted foot.
They are also incredibly lightweight, which is partially thanks to the shoe's low profile. For those with flatter feet that still want a high-quality running shoe, the Saucony Freedom 5 running shoe is an excellent choice.