Regular physical activity is crucial for optimal health. With the increased access to fitness information, resources, and programs, you may think you can easily pick it up and begin. Unfortunately, without the proper background info on physical fitness, most people fall off the wagon sooner than later despite their best efforts.
Each person is unique, meaning we have unique factors that determine our individual exercise needs. There is no one-size-fits-all fitness program. Whether you are working with a personal trainer or coming up with a fitness program for yourself, your exercise program should be customized to suit your needs.
Below is a look at how various factors affect your fitness needs.
Factors that Affect Individual Exercise Needs
Gender
Gender can affect different aspects of exercising such as motivation, intensity, and frequency.
A 2016 study established that men and women often have different exercise goals. Women tend to exercise more frequently than men, focusing on weight loss or maintaining a healthy weight. In comparison, most men work out with a focus on strength training and increasing muscle mass.
Differences in exercise needs between men and women are also present in their endocrinology profile. The dominant hormone in men is testosterone while in women it is estrogen and progesterone.
Testosterone is associated with less fat and more muscle. Since men have higher testosterone levels, it is often easier for them to build muscle and lose fat when compared to women.
In comparison, women's hormones can be more complex. They are ever-changing with age, menstrual cycle, environmental factors, and stress. Exercise can either hinder or help with their hormonal balance.
Extremely intense exercises can cause hormonal dysregulation and loss of the regular menstrual cycle in women. As your progesterone and estrogen levels change throughout the month, so should your exercise program. High-intensity exercises are best suited at the beginning of the cycle, moderate exercise in the mid-cycle, and light exercises towards the end of the cycle.
Age
The level of physical activity you are capable of performing is largely impacted by age.
For example, vigorous physical activity is often easier for kids and teens, and it's crucial as they develop muscle mass and bone density. As you age, your physical capabilities can slowly decrease, meaning you'll have to change the kind of workout you do for your regular exercise.
If you are much older, it's best to replace high-intensity exercise with moves that are more moderate to light. While your body might not be able to handle a high-intensity cardio exercise, you could replace it with an exercise routine in the water, or light weight lifting.
Fitness Level
The right type of exercise, intensity, and frequency are influenced by your fitness level. People with a low level of fitness should start with light and moderate exercises. The exercise program should be designed to improve their fitness level over time without causing them burnout. On the other hand, fitter people can go all-in with higher exercise intensity at a greater frequency.
Goals
Your fitness goals are a key factor in determining which type of exercises to do, their intensity, and frequency.
For instance, if your main goal of exercising is overall health, casual walks can suffice every day or as often as you can fit it in. On the other hand, if your goal is to lose weight, you have to be strategic about your fitness program. You will need to exercise regularly and consistently, incorporate weight training as well as cardiovascular exercises, and eat clean at a calorie deficit.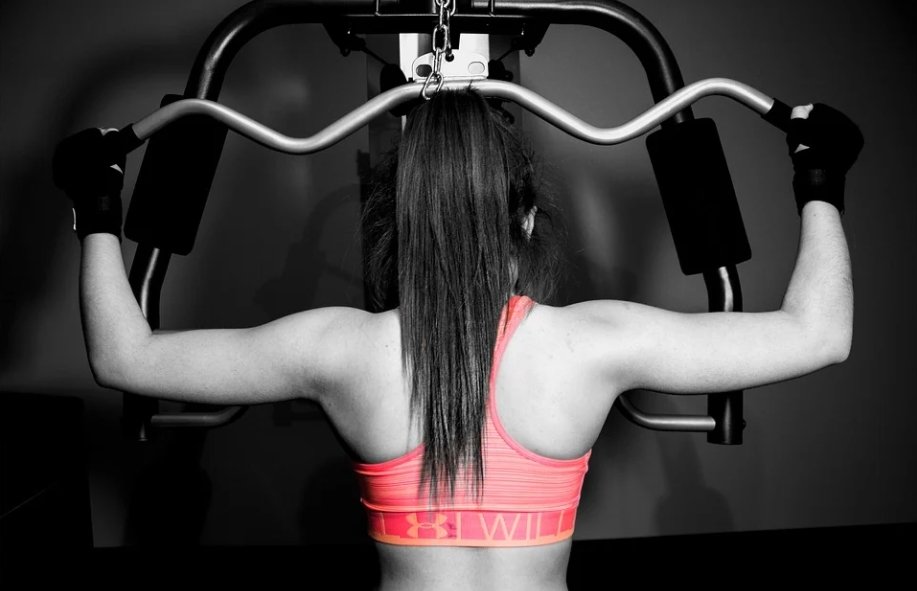 Similarly, the personal goals and exercise needs for athletes vary from those of a regular person. The right exercise program depends on the type of sport an athlete is engaged in. For instance, bodybuilders focus on weight lifting to build their muscles.
CrossFit enthusiasts incorporate various types of high-intensity exercise to ensure they are strong, agile, have stamina, and endurance. Marathoners focus on building endurance and stamina, while sprinters need to build power and speed.
Health Condition
If you are dealing with a specific health condition, it can impact your body's ability to exercise.
If you are healthy, exercising regularly is beneficial for overall physical health. Depending on your fitness level, you may be able to do higher-intensity exercises to keep your body in good shape.
If you are suffering from a chronic illness, exercising can be more difficult. However, doing exercise can be a help in certain circumstances, working to alleviate your symptoms. It all depends on the physical activity guidelines around your condition.
For example, high-intensity exercises are not suitable if you have arthritis and back pain. However, moderate exercise can help to lower or regulate your blood sugar if you have a condition like diabetes. People with high blood pressure or heart disease should avoid high-intensity exercises, but still, do some form of exercise. The American Heart Association recommends doing at least 30 minutes of aerobic exercise daily to improve your heart health.
Individual Schedules
There have been debates on the best time to exercise and for how long to optimize results. There is no one right time to exercise, it depends on when you are able to schedule fitness in your day.
Some people prefer to exercise first thing in the morning, others or lunch, others in the evening. The amount of time you can afford also determines the type of exercise to do. For instance, some people can only afford 20 minutes of yoga, whereas others may be able to schedule a one-hour run daily.
Individual Preference
The key to being consistent in exercising is finding something you like! Everyone likes different kinds of exercise, meaning everyone's workout will look different when you compare them.
If you are beginning your fitness level, try out different exercises and assess how you like them. Pick the types you like best and incorporate them into your fitness program.
With that said, it is possible that you may not like a given type of exercise but you need to do it. For instance, you may not like lifting weights yet it is crucial for building muscle strength. Design your exercise program with the exercises you like and a session or two of weight training in such a scenario. Start out light and easy until you get in the rhythm of it.
In Conclusion
Exercise needs vary greatly from one person to another depending on factors such as fitness levels, age, gender, personal preferences, and more. Your fitness program should be designed to meet your needs and vital fitness desires. All that matters is that you find the workout that works best for you, so you can up your activity level and maintain good health.