Fitness trackers are an excellent way of getting your children involved in sports and friendly competition.
They also enable you to track the amount of movement they have in a day and who they interact with on their tracking apps.
The overall best fitness tracker for kids is the Fitbit Ace 2 Activity Tracker For Kids. It has interactive games and accomplishments to get your child more involved. It also has decent battery life, a waterproof design, and a cute aesthetic that kids will love. 
We'll tell you our top recommendations in our fitness trackers for kids reviews in today's article. We will also share all the information you need to know before getting a fitness tracker for your children.
Best Fitness Tracker For Kids – Reviews & Recommendations for 2021
Best Fitness Tracker For Kids: Fitbit Ace 2 Activity Tracker For Kids
Sale
Fitbit Ace 2 Activity Tracker for Kids, 1 Count
Steps & active minutes tracking lets kids skip, jump & move their way to a healthier life. The syncing range is up to 6 meters
Kids earn virtual badges and fun on screen celebrations when they reach their goals
Bring on the pool party cannonballs or lunchtime spills Ace 2 is swim proof (water resistant to 50 meters)
Kids spend less time charging & more time moving with up to 5 days of battery (varies with use and other factors; animated clock faces require more frequent charging)
Pair ace 2 to a child account to access a limited kid view. Kids can also challenge their friends to step competitions & send each other messages or cheers in app
Featured Specs
Weight: 3.5 ounces (99.2g)
Size: 1.2 x 3.9 x 8.9 inches (3 x 9.9 x 22.6cm)
Waterproof: Up to 50m (164ft)
Benefits
The Fitbit Ace 2 is the overall best Fitbit for kids. It has a brightly colored design with a user-friendly wristband. This appearance is appealing to children and is also highly resistant, with the ability to resist water damage in 50m (164ft) of depth.
It has innovative technology that monitors physical activity throughout the whole day. The software can identify when your child is walking, resting, or engaging in more strenuous exercise like running or skipping.
The Ace 2 includes interactive challenges that motivate your kid to exercise more. They can also compete within their friend group with competition challenges and a messaging function.
Drawbacks
The main drawback of this fitness tracker for kids is that the band can break easily. If your child is clumsy or careless, it might not be an ideal option.
Extra Features
The Ace 2 allows you to track how much your child is sleeping. This feature is essential to maintain a balanced lifestyle, as kids need plenty of sleep to grow and thrive. You can also set bedtime reminders to enforce your home rules.
This Fitbit watch for kids also allows customization. You can change the band and choose from different accessories with different colors and patterns. This feature will enable children to express their personality.
Buying Advice
If you're looking for the best fitness tracker for kids, you can't go past the Fitbit Ace 2. It has a cute and practical design, with sophisticated software that allows you to monitor several factors.
Runner-Up: Garmin VivoFit Jr. 2
Featured Specs
Weight: 0.95 ounces (26.9g)
Size: 0.9 x 0.4 x 0.9 inches (2.3 x 1 x 2.3cm)
Waterproof: Up to 50m (164ft)
Benefits
The Garmin VivoFit Jr. 2 is an excellent kids' waterproof fitness tracker. It is super durable and safe for swimming, with a colorful and Captain America-themed band. You can also choose from Frozen, Disney Princess, Star Wars, or Spiderman designs to fit your kid's favorite movies.
It turns exercise into a game, with multiple adventure challenges, collectible items, rewards for completing tasks, and fitness cards.
Drawbacks
The data is limited in this kids' fitness tracker. It can accurately count steps but provides little data for other activities like cycling or climbing stairs. Therefore, it may not be the best option if you want to keep movement varied.
Extra Features
The VivoFit Jr. 2 allows parents to become fully involved in their kids' activities. You can assign tasks and chores, which you can reward with in-app items. You can also set up reminders and timers if you want your children to complete homework, duties, or exercise by a specific time.
You can view data on sleep, exercise, and completed activities. You can also keep this data from your kids with the Kid Mode, which allows them to focus on their app adventures and assigned chores.
Buying Advice
Suppose you are looking for a fitness tracker for kids that parents can customize and direct behavior. In that case, you should look no further than the Garmin VivoFit Jr. 2. It goes beyond the realm of fitness trackers and can motivate your kids in multiple ways.
Alternative: Garmin VivoFit Jr. Kids Fitness and Activity Tracker
Sale
Garmin 010-01634-02 Vívofit Jr, Kids Fitness/Activity Tracker, 1year Battery Life, Real Flower
1 year battery life no recharging needed. Physical dimensions circumference 5.4 inch. Display size( WxH) 0.39 x 0.39 inches
24/7 wearability swim friendly with 5 ATM water resistance. Case material: Polymer, strap material: Silicone
Kid tough easy to put on, the 1 size fits most, non-staining, 1 piece band stretches over your child's hand and fits comfortably. Battery: One replaceable CR1632 coin cell
Ages 4—9 years; Bands: Regular size accommodates wrists up to 145 millimeter; X large fits wrists 146 170 millimeter. vívofit 3, vivofit jr. and vivofit jr. 2 bands are compatible
Compatible parent mobile app. OS compatible Android 4.4 and above with Bluetooth 4.0 or greater or iPhone OS version 9.1 and above. Display resolution: 64 x 64 pixels
Featured Specs
Weight: 0.64 ounces (18.1g)
Size: 2 x 0.8 x 2 inches (5.1 x 2 x 5.1cm)
Waterproof: Up to 50m (164ft)
Benefits
The Garmin VivoFit Jr. Kids Fitness and Activity Tracker is hardy and adaptable. It has a silicone band that fits most children aged 4 to 9. It is also waterproof and comfortable enough to wear while sleeping, so your child never has to take it off.
It is highly interactive between the parent and child. Your kid can complete exercise challenges or chores and earn coins within the app. Once they accumulate enough points, they can earn rewards that you decide in advance.
Drawbacks
One issue with this fitness tracker for kids is the size of the band. It runs a little small, so you should be mindful if your child is approaching the age of 9. Thankfully, you should be able to find replacement bands with little difficulty.
Extra Features
The VivoFit Jr. Kids Fitness and Activity Tracker includes a parent-friendly app, which can synchronize with your child's device. It allows you to monitor all of your children and view data on their activity and sleep.
You can set daily tasks and expected chores for your child. You can also design family challenges to get everyone moving, giving you full control over the experience.
Buying Advice
Suppose you're looking for a kids' fitness tracker that allows you as a parent to be fully involved in the process. In that case, you might like the Garmin VivoFit Jr. Kids Fitness and Activity Tracker.
Alternative: Garmin VivoFit Jr. 3 Fitness Tracker For Kids
Garmin vivofit jr. 3, Fitness Tracker for Kids, Includes Interactive App Experience, Swim-Friendly, Up To 1-year Battery Life, Blue Stars, adjustable watch (010-02441-22)
includes interactive app experience that lets kids go on a garmin world tour; kiddos can uncover and tour exciting new places (requires garmin jr. app loaded on parent's compatible smartphone paired to vívofit jr. 3)
durable, swim-friendly fitness tracker features a large color display with multiple watch face options and up to 1 year of battery life — no recharging needed, and the battery is parent replaceable
motivates kids to achieve active minute goals that unlock entertaining app adventures, games and icons (requires garmin jr. app loaded on parent's compatible smartphone paired to vívofit jr. 3)
for easy chore management, parents can use the garmin jr. app to assign tasks, schedule alerts and alarms, and reward kids for good behavior (requires garmin jr. app loaded on parent's compatible smartphone paired to vívofit jr. 3)
see the full picture by tracking your kid's steps, estimated sleep and 60 minutes of daily recommended activity
Featured Specs
Weight: 0.88 ounces (24.9g)
Size: 3.9 x 3.9 x 3.9 inches (9.9 x 9.9 x 9.9cm)
Waterproof: Yes
Benefits
The Garmin VivoFit Jr. 3 is an excellent adventure-style accessory that encourages fitness in kids. It includes games and adventures built into the app to get your child to be active and complete their chores.
It has incredible battery life that allows the fitness tracker to run continuously for a year. The watch also has a large display with multiple options. You can even swim with the device still on because it is waterproof and resistant.
Drawbacks
There is only a single button to control all of the functions. Therefore, it can be annoying to scroll through every option to get to the desired part.
Furthermore, it can be a pricey option. If you want to add more adventures, you must pay to access the content. The device is also one of the more expensive options.
Extra Features
As children engage with the device and complete activities, they can unlock more content like quizzes and games. This feature motivates your kid to be as active as possible and to complete desired tasks.
It includes a timed activities feature, which tracks the time spent on various activities. You can also store the emergency contact information in the device to be available if anything goes wrong.
Buying Advice
If you're looking for an interactive fitness tracker for kids, you should consider the Garmin VivoFit Jr. 3.
Alternative: Fitbit Ace Activity Tracker For Kids
Featured Specs
Weight: 1.1 ounces (31.2g)
Size: 1.4 x 3.9 x 8.7 inches (3.6 x 9.9 x 22.1cm)
Waterproof: Splashproof
Benefits
The Fitbit Ace is an excellent Fitbit for kids. It has an adjustable band that you can increase in size as your child grows, making it an excellent long-term investment. This band also includes a large display to view the data.
It allows you to monitor steps, amount of activity, and sleep in a day. Children can view these statistics directly on the screen and engage in competition with other users. If you want to get the whole family involved, this is possible.
Drawbacks
Unlike other kids' fitness trackers, the Fitbit Ace is not fully waterproof. It can resist splashes, but you should not submerge the device. Therefore, it isn't suitable for swimming activities.
This is also one of the most expensive options on the market. It includes many features, but you should be mindful of the price if you are on a budget.
Extra Features
The app allows you to set up reminders that show on the screen. If you want to schedule activities for your child, this can help establish a solid routine. You can control all of this from the Fitbit Family app, which lets you see all available data.
Buying Advice
If you're looking for a simple but high-quality fitness tracker, you should take a closer look at the Fitbit Ace for Kids.
Fitness Tracker For Kids FAQ
What Are The Benefits of Fitness Trackers?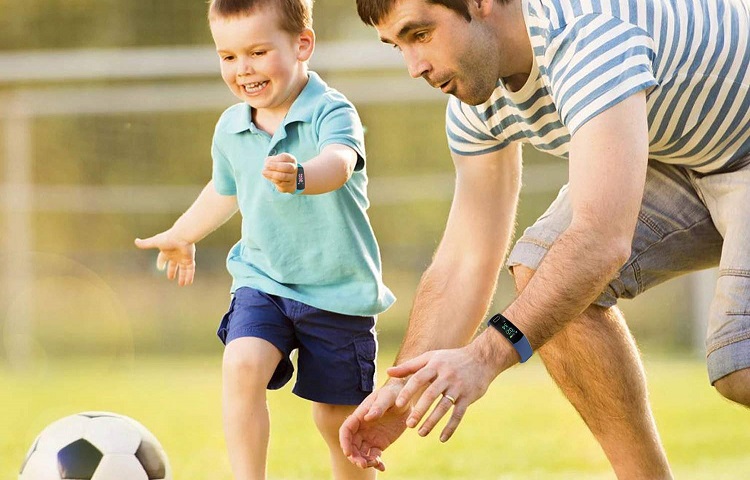 A fitness tracker provides many features and benefits for users. They can help you monitor your workout and weight loss progress, as well as allowing you to track calories burned, calories consumed, and how good your sleep is.
Step Counting
A fitness tracker's main feature is its ability to count each step you take throughout the day. It is an essential feature as many people set a step goal to keep themselves in good shape.
Fitness trackers can also check your movements if you go up and down stairs or to the sides. They have an inbuilt accelerometer that can even tell how fast or low you are going, making them perfect for athletes.
Calories Burned and Calories Consumed
Some premium fitness trackers can measure the number of calories you burn per day, hour, or minute. The tracker reads your heart rate and uses the information to provide an estimate of how many calories you've burned through the day.
A few trackers also allow you to know how many calories you consume a day, thanks to the manufacturer's apps. So, all you have to do is compare calories consumed and calories burned to know how your diet is progressing.
Measure Your Movements
The more premium trackers use different sensors to monitor other types of movements. For example, they can use gyroscopes to know whether you are sitting, lying, or standing. Or, they can come with a barometer that tells you the atmospheric pressure for the day.
Some units also include a small GPS that you can activate to track your trekking or biking route. That way, you can create new ways to arrive at a single place.
Monitor Vital Signs
Fitness trackers also offer the possibility of monitoring your vital signs. You can use them to check on your heart rate and pulse during and after training. The more fancy fitness trackers can even check on your skin's temperature and perspiration.
Track Your Sleeping Pattern
This is a feature only a few fitness trackers can offer. They use motion sensors to monitor your sleep. They can tell if you move too much, if your heart rate gets accelerated, or if you are fully asleep. With the information, you can start taking steps to sleep better, and by doing it, you'll be living a healthier life.
You Can Sync with Other Devices
One of a fitness tracker's main features is synchronization with other devices like smartphones. Usually, manufacturers will offer an app that you can use to keep track of your fitness goals. All the information your tracker gets is sent to the app, and that way, you can use it to improve your routines.
Another benefit of this feature is the possibility of receiving notifications from your phone when someone calls you, sends you a message, or when you get an email.
Are Fitbits Suitable for 8-Year-Olds?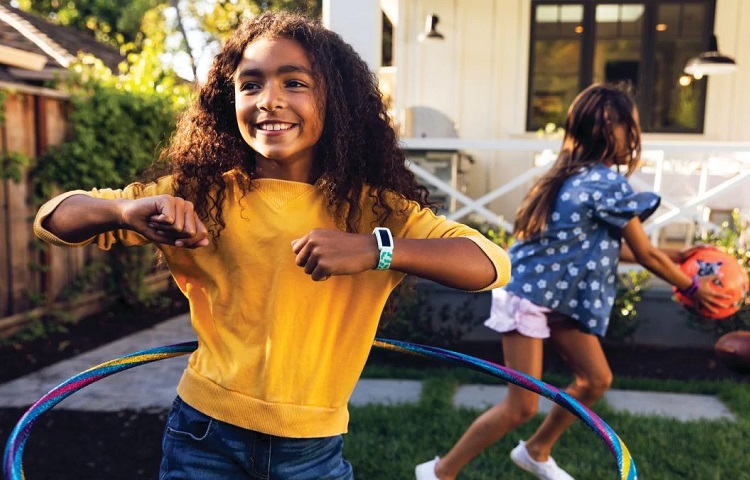 Fitbits are a perfect way for encouraging your kids to be more active. This is something of extreme importance for kids these days, as technology and sedentarism are part of their lives since birth.
With a Fitbit, you can turn regular activities like walking or running into a new competitive game. Giving small rewards for a certain amount of steps walked or calories burned can increase your kid's interest in going out and exercising.
Another incredible benefit you'll get is that a Fitbit looks so cool that your kid will actively want to use it. They will show it to their friends, and they will try to compete with each other. However, keep in mind that not all Fitbits are designed for 8-year-old kids, so choose the one that fits your kid the best.
Can I Track My Kid With a Fitbit?
Some fitness trackers enable you to check on your kids' daily activities, like how much they walk or sleep. All you need is to use the parent's app that the tracker manufacturer provides and monitor your kids. It is an excellent new feature that not all fitness trackers but the latest models allow.
In addition to allowing you to monitor your kid's daily calorie burn stats, the tracker can also let you know how much sleep your kid needs and takes. It is something important for parents that like to keep a bedtime for their kids.
Another feature that the tracker allows is the possibility of restricting who your kids connect with through the tracking app. Only you can let your kid accept friends on the tracker's app, which helps you keep your child safe.
Overall, a fitness tracker can be of great help for parents that worry about their kids' health and wellbeing.
Is a Fitness Tracker Worth It?
Fitness trackers are perfect for counting how many steps you've taken per day. However, their precision varies when it comes to other features. They offer great benefits, but you can get those same benefits by other means.
Here are some of the drawbacks of using a fitness tracker:
Price
Most premium fitness trackers can cost up to 500 USD, without counting the apps and phones you will need to use them. You can get a more affordable option, but they tend to not last or are highly inaccurate.
You can find good fitness trackers from 150 USD, and then it will cost you more to get one with more features like GPS or heart rate monitor.
Accuracy
Fitness trackers can count the number of steps you take a day with the best precision possible. But, they are not accurate when monitoring or tracking your pulse, heart rate, and other things. If you get one, don't become dependent on the stats, and instead, you should focus on your training intensity.
Objectivity
A drawback of using fitness trackers is that you risk obsessing about the numbers and forgetting that exercising is supposed to make you feel good. It can become more of a chore than something you enjoy, leading to a loss of interest.
What Is a Good Alternative to Fitbit?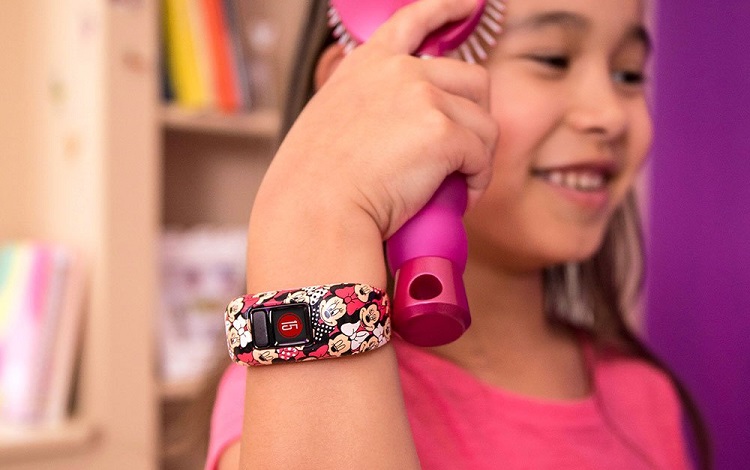 There are many alternatives to Fitbit on the market. Although they do not offer the same price or features, they work similarly and can help you achieve your fitness goals without a problem.
Here are some of the best alternatives to a Fitbit you can find:
Suunto 7
This fitness tracker/ smartwatch is a more affordable option than a Fitbit, and it still offers many excellent features. It has a good battery life that can last up to two days if continuously used, and it provides over 70 different sport modes.
Garmin Fenix
The Garmin Fenix smartwatch is a stylish and useful option. It can track your heart rate in different situations, and it is even waterproof so that you can use it while swimming.
Whoop Strap 3.0
This fitness tracker is one of the most popular Fitbit alternatives on the market. It does not offer any sort of display. Instead, the strap uses a sensor that connects with your smartphone and an app. With this new technology, you get highly accurate readings in any different situation.
Apple Watch 5 Fitness Tracker
Apple is Fitbit's main competitor as they both have the most significant share of the market. The series 5 smartwatch offers a faster user interface than its predecessors. It has an always-on-retina display for a more enjoyable experience.
Samsung Galaxy Fitness Tracker
This smartwatch is one of the best Fitbit alternatives for those that use Android phones. It comes with automatic exercise detection and colorful displays that allow you to check your stats at any time. It also needs a single charge to give you a full week of use, so it has one of the best battery lives possible.
Coros Apex
The Coros Apex is one of the best fitness trackers on the market. It offers the possibility of tracking all your fitness stats, and you can also use it as GPS. It can even let you know which path you've taken so that you won't get lost.
Conclusion
In conclusion, the best fitness tracker watch for kids is the Fitbit Ace 2 Activity Tracker For Kids.
This sophisticated watch can track activity and sleep and motivates children with interactive accomplishments.
Fitness trackers are an excellent way to get your child more interested and involved in physical activity. You can monitor their exercise and turn it into a game in the family, encouraging more sports. You can also keep an eye on your kid with GPS and other tracking.
When choosing a kids' fitness tracker, you should pay attention to durability and a user-friendly design. Interactive features are also excellent because they motivate your child to participate and compete against their friends.
Overall, fitness trackers can bring new life to your family and encourage physical activity. Which one will you choose?
Last update on 2021-05-17 / Affiliate links / Images from Amazon Product Advertising API