There are very few things that taste as good as a glass of water after a 5-mile run; your body simply needs it. However, there is an alternative that would serve you better by providing your body with the kind of rehydration it needs as well as helping to replenish some of the nutrients it might have lost during your run.
The best recovery drinks for runners are not only tasty, but they go a long way in speeding up your body's natural recovery process.
There are hundreds if not thousands of recovery drinks on the market today. The best ones often come as a blend containing BCAAs (Branched-Chain Amino Acids), which have been known to help with muscle recovery, cut down on sore muscles, and speed up the entire process to get you back on the trail. Some of these recovery drinks also contain some sodium and electrolytes, which help to boost absorption.
In this "best recovery drinks review and guide," we have some of the best alternatives on the market today. This list should help guide you towards a recovery drink that will help you with your muscle recovery process and taste good enough to make you want to drink it after every run and intense workout.
The Best Recovery Drink for Runners Reviewed
Here are some of the best recovery drinks on the market today:
1. Forzagen Bcaa Powder + Glutamine
Produced by a highly reputable brand, this Forzagen Bcaa Powder + Glutamine is a straightforward post-run recovery drink designed to deliver nothing but effective muscle restoration.
Made out of the perfect blend of BCAAs and glutamine, this drink has a refreshing pineapple flavor that most people find quite tasty. It also features a hydrogen complex based on calcium and coconut water, which is designed to help you hydrate during and after your running session.
This is a product packed full of goodness in the form of L-Leucine, which works for maximum post-workout muscle recovery, BCAAs that are an excellent boost to your energy during the run, and supreme hydration thanks to the combination of calcium and coconut water. Couple all that with a wonderful taste, and you might just have the perfect recovery drink.
Pros
Easy to mix
Helps with hydration
Produced by a reputable company
Affordable
Has a nice pineapple taste
Cons
If you are not a fan of pineapples, you might not like the taste
2. Cellucor BCAA Powder Sports Drink for Hydration & Recovery
As we have already covered, BCAAs are some of the most important proteins that form the building blocks of your muscle cells, which make up your body. With a sufficient supply of these amino acids in your body, you will power through any workout.
Unfortunately, this powering through depletes your own natural supply of amino acids, making it difficult for your muscles to recover and grow. That's why this Cellucor BCAA Powder Sports Drink for Hydration & Recovery drink comes into play.
Formulated with the perfect 2:1:1 ratio of BCAAs, which go above and beyond to replenish your body's natural amino acid reserves and give you energy, proteins that help with muscle growth and electrolytes that work to boost your hydration levels, this post workout recovery drink is everything that every avid runner needs to kick start their recovery process.
What's more, this particular recovery drink carries the coveted NSF Certified for Sport badge, which means that it has gone through a litany of rigorous tests and protocols before making it to the market.
The NSF Certified for Sport badge is recognized by a host of high-profile sporting organizations such as the NFL, MLB, PGA, and all associated player associations. This means that even professional sportsmen and women trust that badge and, by extension, this recovery drink.
Pros
Formulated with a special 2:1:1 formula that provides well-rounded recovery
Easy to mix
Excellent for hydration
Carries the NSF Certified for Sport badge
Has a tasty cherry limeade taste
Relatively affordable
Cons
3. Rich Piana 5% Nutrition All Day You May 10:1:1 BCAA Powder
One of the best things about this Rich Piana 5% Nutrition All Day You May 10:1:1 BCAA Powder is that it's designed so you can consume it all day. That means you can take it before your workout, during your runs, and even after for recovery. The drink works to provide your body with a sustained anabolic environment that goes towards healing muscles, keeping you hydrated, and replenishing any lost electrolytes such as minerals, vitamins, and antioxidants.
It features a unique blend of 6000 mg of BCAAs, 2800 mg CEAAs and 205 mg EAAs. Some of the best ingredients support that specific blend in the recovery drinks industry, including L-Glutamine, N-Acetyl L-Cysteine (NAC), and L-Carnitine L-Tartrate, which are excellent for sustained endurance and fast recovery.
One of the biggest issues that runners face is joint pain or damage, something called "runner's knee." This recovery drink goes above and beyond to try and protect you from that by featuring a 602mg joint support blend. This blend is made up of D-Glucosamine Sulfate Potassium and MSM, which protects your muscles and lubricates your joints, which in turn minimizes your chances of suffering from runner's knee.
Pros
Contains BETA alanine which provides you with maximum endurance
Has hydrating properties
Can be taken all day long
Easy to mix
Relatively affordable
Has a joint support blend
No added sugars
Comes in 12 different blends
Cons
Has a bit of a watered-down taste
4. Fluid Recovery Post-Workout Drink Mix
Fortified with L-glutamine, this Fluid Recovery Post-Workout Drink Mix is an excellent post-workout muscle mending recovery drink that comes with highly digestible proteins and replenishing carbs.
One of the biggest selling points is that this mix tastes amazing. Coming to you in five different flavors, four of which contain premium whey protein that is lactose-free and a non-GMO pea protein that is dairy and soy-free. These flavors are gluten-free and easily dissolve in water making this one of the most convenient post-run recovery mixes on this list.
The formula features a combination of 25g carbohydrates in multiple forms and only 8g of sugar. As opposed to artificial sweeteners or fake sugars that some recovery drinks use, this one uses fruit sugars which as energy efficient. It also promotes the balancing of electrolytes in your body since it includes Magnesium, Sodium, Calcium, Potassium, and Chloride. It is a great post workout recovery drink.
Pros
Easy to mix
Five different tasty flavors
Promotes balancing of electrolytes in the body
Mixes well with milk and other beverages
Cons
It tastes better when blended
 5. MusclePharm Essentials BCAA Powder
Manufactured by one of the most reputable brands in the industry, this MusclePharm Essentials BCAA Powder is an excellent post-workout recovery mix that offers you a unique, patent-pending blend of amino acids and three other proteins that work well within the body. The products feature a BCAA 3:1:2 ratios that have three leucine, one isoleucine, two valine. That particular formula works particularly well when it comes to supporting lean muscle mass.
This post-workout powder is designed to promote muscle development and maintenance while supporting lean muscle mass by reducing muscle breakdown. What's more, it comes in a convenient powder form, making it one of the easiest to mix recovery drinks on the market today. It contains zero grams of sugar, no calories, no carbohydrates, and a delicious blue raspberry flavor.
It's often good to know what ingredients go into your recovery drink and those that don't. One of the best things about this drink is that the manufacturer is very straightforward with the customers. This drink doesn't contain any banned substances because it's actually gone through a rigorous "banned-substance test" and has been certified as safe.
Pros
Easy to mix
Has a nice blue raspberry taste
Made using a unique formula that builds and restores muscles
Supports lean muscle mass
Has zero calories
Has zero sugar
Cons
Best Recovery Drink Buyers Guide
Since there are so many recovery drinks on the market today, going into your selection blindly might not be the best of ideas. As such, we have prepared a list of tips that might help you find the best alternative among hundreds of available options.
Things to Consider Before Buying a Recovery Drink for Runners
What are some of the things you need to consider before buying a recovery drink for your post-run care?
Taste
Yes, there are more important factors to consider when choosing your post-run recovery drink (and we'll dive deeper into those factors shortly) but let's face it, how the drink tastes plays a huge role in whether or not you will want to drink it every day after your run.
Truth be told, if the drink doesn't taste as good as it should or as good as it is advertised, then you might not want to drink, and depending on the kind of person you are, you might not even want to work out as frequently because of that single inconvenience. So, yes, the taste matters a lot.
Granted, the taste is all about individual preferences. What tastes good to one person won't necessarily taste as fancy to someone else, making it quite difficult to find a universal SI Unit for taste. However, there is one way to gauge whether or not the post-run recovery drink is worth your time in terms of taste: accuracy.
Ask yourself, does the drink taste as advertised? If it's supposed to taste like French vanilla, does it? What about the one that says it tastes like strawberries? Does it really taste like strawberries? If the drink doesn't taste anywhere near what the manufacturer says it should, then maybe that isn't the right drink for you.
The Texture in the Mix
This is yet another huge factor that could determine whether or not you want to drink your post-run recovery drink every day. The texture of the drink after the mix should be smooth and pleasant, especially for powder alternatives. This means that the powder should be one that mixes easily with water or milk.
Unfortunately, not every recovery powder mixes on the market today is this convenient. Some are chalky and clumpy and just don't mix well with water or any other beverage, for that matter. The post-run drink you choose should be easy to mix even without a blender. The resulting mixture should be smooth and taste as advertised.
Drink Versatility
For most people, a recovery drink, specifically the powdery type, are simply good enough when mixed into their water or favorite beverage. However, these don't have to be your only options. One of the main determining factors should be how versatile the drink you choose is in the kitchen. Can you turn it into something else other than a smoothie?
The best alternatives are versatile and can be whipped up into delicious snacks:
Incorporated into your deserts
Turned into delicious shakes and smoothies
Mixed into your breakfast cereal
Turned into a spread for your toast
The alternatives are limitless, provided you have the right kind of imagination and post-run recovery drink.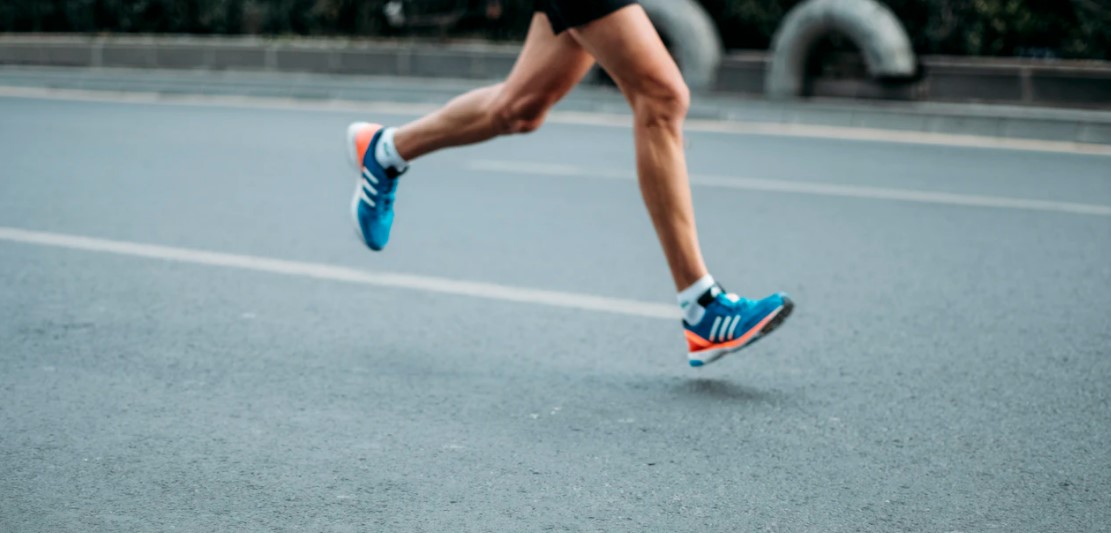 Product Purity
Most recovery drinks contain Branched Chain Amino Acids (BCAAs), which are specifically very helpful in the recovery process. Scientifically speaking, your diet needs to have sufficient amounts of amino acids, which are the building blocks of protein.
With a sufficient supply of amino acids in your diet, your cells can work to deliver those acids wherever they are needed within your body to facilitate muscle protein synthesis, which helps recovering muscle fibers grow and repair themselves after your run. BCAAs are specifically helpful in this process, provided you get at least 3 grams of it in your recovery drink.
There are two other ingredients you need to look for when choosing a recovery drink:
Antioxidants – These work to block free radicals, which tend to cause a cellular breakdown, which means that having antioxidants in your post-run workout helps to protect your muscle fibers against breaking down. The fewer the muscle fibers that break down, the less muscle damage you experience in general and the faster the recovery process. One particular antioxidant to look for is Vitamin C which reduces inflammation and fatigue, meaning it will help reduce muscle pain.
Creatine – This is basically a source of energy that is best taken as a pre-workout drink but works just as well as a post-workout mix. Your muscles will need a boost of energy to kick start the protein synthesis process, allowing it to utilize proteins efficiently. BCAAs and carbohydrates are good for muscle repair and recovery.
No Added Sugars
We have already looked at the ingredients you need to look for in a post-workout drink, now let's look at some that you need to avoid. One of the biggest issues with most recovery drinks is that they contain added sugars.
Granted, these sugars are a source of carbohydrates; unfortunately, they are also a source of unnecessary calories, which kind of negates the gains you might have made by running in the first place. So it's best to avoid drinks that have added sugars.
You might also want to avoid drinks that contain sugar substitutes such as aspartame and sucralose. While these alternatives don't come with calories (they are calorie-free), they have somewhat acquired taste, and many people have reported excessive bloating, stomach cramps, and gas.
Value for Money
At the end of the day, it always comes down to the kind of value for money you are getting for your purchases. After all, running can be rather expensive, especially once you start investing in excellent nutrition, high-quality gear, and the right post-workout supplement.
Of course, to most people, the price of the product matters since it eats into your monthly budget. However, it's also important to consider the value you are getting from a single purchase. This means looking at factors such as:
The quality of the particular post-run recovery drink in question
How convenient the product is to use (does it easily mix with water and other beverages, or do you have to blend and let it sit for hours?)
How much protein, creatine, and carbohydrates are you getting per serving?
Once you determine that a particular product is giving you good value for money, the weight of the price tends to get diminished in favor of the value it provides.
Not only does finding the best recovery drink for you a crucial part of your post-run regimen, but it's also an important part of your overall health. If you choose the right product, you will have made a valuable addition to your diet as well as the post-run recovery process.
The products on this list are not only made out of high-quality ingredients but are also relatively affordable, versatile, and quite easy to use. All you have to do now is choose the one that most appeals to you and buy it.
Last update on 2021-05-17 / Affiliate links / Images from Amazon Product Advertising API