If you've been looking to gain more muscle, you may have read about supplements. Supplements are manufactured products that enhance your regular diet.
As their name says, they supplement your daily intake of nutrients. They can be extremely beneficial to you and your fitness goals.
The best protein recovery supplement is the OWYN 100% Vegan Plant Shake. The shake is vegan, gluten-free, and has multiple flavor options. It provides a lot of energy and protein to help with muscle growth and recovery. 
In today's guide, we'll tell you our recommendations for the best protein recovery supplements. We'll also share with you more information about supplements, from what you can use them for to other ways you can help your muscles recover after high-intensity training.
Best Recovery Supplements – Reviews & Buying guide for 2021
Best Protein Recovery Supplement: OWYN 100% Vegan Plant Shake
OWYN - 100% Vegan Protein Shakes | Cold Brew Coffee, 12 Fl Oz (Pack of 12) | Dairy-Free, Gluten-Free, Soy-Free, Tree Nut-Free, Egg-Free, Allergy-Free, Plant-Based
100% CERTIFIED VEGAN, GLUTEN-FREE: 100% vegan protein shake that provides superior health benefits and never, ever, compromises on taste. Delicious nutrition made for active & healthy people who care about what they put in their body & where it comes from.
CONTAINS 20 GRAMS OF VEGAN PROTEIN: Delivers all 9 essential amino acids and naturally occurring BCAAs (Branched Chain Amino Acids) to enhance muscle recovery and promote optimal daily health.
PROVIDES ONLY WHAT YOU NEED: Great source of fiber, high vegan omega-3, and a super greens blend of kale, spinach, and broccoli.
GLUTEN, DAIRY & SOY FREE: Peanut & tree nut free, egg-free, non-GMO project verified, kosher, free of all artificial colors, flavors & preservatives, dairy free, low sugar content (4G Organic Cane Sugar), no sugar alcohols or stevia.
18 MONTH SHELF LIFE: Shelf stable without the need for refrigeration, except after opening.
Featured Specs
Type: Shake
Size: 12 pack
Flavor: Cold Brew Coffee
Vegan: Yes
Benefits
Only What You Need (OWYN) is an international brand that offers the most natural supplements possible for your diet. In this shake-style supplement, they provide all the necessary nutrients you'll need to ensure proper muscle recovery.
The supplement is 100% vegan, gluten-free, and designed to provide premium protein's health benefits. This shake is healthy without compromising the taste. It is a delicious option to add to your daily diet.
The shake contains the equivalent of one cup of coffee per bottle, which is enough to give you the energy you need to perform your training. All of these attributes make OWYN's shake the best protein recovery drink on the market.
Drawbacks
The major drawback of this supplement shake is that it is more expensive than other vegan supplements on the market. The aftertaste can also be a bit odd, but it depends on how used to protein supplements you are.
Extra Features
This product is gluten, dairy, and soy-free. It has no sugar alcohols or stevia and only uses organic cane sugar. The supplement also has 18 months of shelf life and does not require refrigeration until opening.
Buying Advice
You can find this supplement shake in eight different flavors and presentations: Chocolate Bottle, Vanilla, Chocolate Carton, Strawberry & Banana, Cookies & Cream Bottle and Carton, and the Variety Pack.
Runner-Up Recovery Supplement: Papa Steve's Protein
Featured Specs
Type: Protein bar
Size: 10 bars per box
Flavor: Chocolate coconut
Vegan: Yes
Benefits
These bars are an excellent alternative if you love the taste of chocolate and coconuts in a post-workout snack. It is perfect for vegans as it is free from cheap soy products, alcohol-sugar, and gluten. Instead of using chemicals and artificially processed food, the bars use real organic food.
The main ingredient of this bar is raw coconut, providing you with an excellent source of triglycerides. Another component the bars use is dark chocolate, which is one of nature's biggest anti-oxidants.
Papa Steve's protein bars use only locally sourced ingredients from South California. The brand is known for its excellent products. So, you'll be getting your protein from a trusted source.
Each ingredient the bars use is organic and 100% healthy, making it one of the best supplements for muscle recovery.
Drawbacks
As with many healthy products, the bars can be on the expensive side of supplements. However, they do offer a lot of benefits that are beneficial for your health. They are also a bit of an acquired taste, and it may not be of your liking if you are not used to intense organic flavors.
Extra Features
This product is 100% handmade, and it can last from 1 to 2 months if kept in a tempered room. If refrigerated, it can even last up to 4 months, depending on the power of your fridge.
The product contains the following ingredients:
Raw pumpkin seeds
Chia seeds
Pea protein
Healthy fats
Minerals: magnesium, copper, and iron
Buying Advice
By all means, choose this supplement if you prefer 100% organic snacks that can help you with your post-workout recovery.
Alternative Recovery Supplement: Orgain Lemonade Post-Workout Powder
Orgain Lemonade Sport Recovery Post-Workout Powder - Made with Apple Cider Vinegar, Turmeric, Ginger, and Ashwaganda, Gluten Free, Non-GMO, Vegan, Dairy and Soy Free - 0.53 lbs (Packaging May Vary)
Includes 3g of apple cider vinegar to improve electrolyte absorption for healing and recovering muscles after a workout, and adaptogens that help maintain and support muscle strength after being broken down in training
Built with plant-powered ingredients that help muscles heal, recover and adapt such as turmeric, Ginger, lemons (Vitamin C), Rishi mushroom, and ashwagandha
Usda Organic, Vegan, Gluten Free, Non GMO, soy free, and Dairy Free; no artificial colors, flavors, and preservatives
A premium post-workout plant-based powder Formulated with organic Food-Based ingredients for optimal performance
Contains 1 (0.53 lb) tub of Orgain Sport recovery powder - lemonade
Featured Specs
Type: Powder
Size: 0.53 lbs (0.2 kg)
Flavor: Lemon
Vegan: Yes
Benefits
Orgain's lemonade powder is another good alternative for post-workout muscle recovery. One of its main ingredients is apple cider vinegar, an element that provides many electrolytes that can help with rehydration.
Another benefit of this powder is its high vitamin C concentration, making it a helpful supplement for your immune system. The other ingredients used for the powder are 100% vegan, with no gluten or soy.
Each of the ingredients has the effect of restoring and healing your muscles, making this powder one of the best protein powders for muscle recovery you'll be able to find.
Drawbacks
Although it is not a drawback to many users, many people describe its flavor as spicy and robust. So, if you don't like ginger or turmeric, it would be better to avoid it.
Extra Features
This is an organic option that uses no chemical or processed sugar. It also has a pleasant spicy taste if you happen to like ginger.
Buying Advice
Orgain's lemonade powder is a good option if you prefer powders mixed with other ingredients for better taste. For example, combining the lemon flavor with some tea can make it a lot better.
Best Creatine: Nutricost Creatine Monohydrate Powder
Featured Specs
Type: Powder
Size: 1.1 lbs (0.4 kg)
Flavor: No flavor
Vegan: Vegan friendly
Benefits
This is high-quality creatine with an affordable price tag. Nutricost's creatine monohydrate powder is a gluten-free option that will do wonders for your post-workout recovery. It is pure and potent, and you'll see results in no time if taken right after your training.
Nutricost offers a clean and natural product with no enhancers, fillers, or other types of processed chemicals that can be harmful to your health. The creatine they provide is perfect for strength training, speed training, and bodybuilding.
Keep in mind that to make your workout and diet more effective, you should take creatine before and after workouts and even during non-workout days. If you do it regularly, you'll see better results.
Nutricost's creatine powder is, without a doubt, one of the best creatine monohydrates and the best creatine powder on the market. It offers more benefits than other brands, and it is a lot less expensive than other supplements.
Drawbacks
If you take it with plain water, you'll notice a bitter aftertaste. However, this problem disappears if you mix it with a shake or other beverages.
Extra Features
You'll only need to use one scoop a day to get the results you want. This high-quality creatine can help you achieve results even faster than other brands, and it does it naturally.
Buying Advice
Keep in mind that the scoop it comes with is a 10g scoop, and the recommended intake per day is 5g. It is dangerous for your health to take more than 5g of creatine a day as it can lead to renal failure.
Runner-Up Creatine: MET-Rx Creatine Supplement
Sale
MET-Rx® Creatine 4200, 240 count
You will receive (1) bottle of MET-Rx Creatine 4200, 240 count
SUPPORT YOUR TRAINING: MET-Rx Creatine 4200 works with your training routine. It can accelerate your power during your workout and your recovery after.* Creatine also enhances ability to produce higher muscular force, meaning increased reps during lifting.*
MET-Rx products have been specifically formulated with a precise nutrient profile to produce specific metabolic effects.* MET-Rx Creatine 4200 is no exception. Try it with protein shakes or bars to superpower your workout and recovery.*
MET-Rx FOCUSES ON THE POWER of protein & other important nutrients for workout enhancement. Our protein blends support exercise recovery & provide important amino acids to fuel muscles, while our sports nutrition line takes care of pre-intra-post workout.*
Featured Specs
Type: Capsule
Size: 240 capsules
Flavor: Creatine
Vegan: N/A
Benefits
MET-Rx is a creatine supplement perfect for your post-workout protein shakes. If taken before and during your training, you'll feel more energy. If you take it after your workout, you'll have a faster recovery.
Creatine can also enhance the strength of your muscle, giving you even more stamina than other supplements. The nutrients offered by this supplement can speed-up your metabolism, helping you achieve weight loss in less time. If you combine it with protein shakes, you'll see more effective results.
This product is backed by MET, which is one of the biggest international engineered sport nutrition brands. Their products are highly trustworthy, and you will see them in many gyms and dojos.
Overall, MET-Rx is a creatine supplement that offers nutrients and amino acids necessary to help your muscles recover. It is one of the best creatine supplements you can find.
Drawbacks
The biggest drawback of this creatine supplement is that you need to take six pills a day to make it work correctly. The tablets have a strong smell, and their constant use can make your sweat smell the same as the pills. Keep that in mind before choosing this product.
Extra Features
This product is designed to help you enhance your athletic performance, giving you the fuel and strength to keep you going. The creatine in this supplement can also relieve inflammation and reduce post-workout pain.
Buying Advice
There are some side effects to using this sort of product, especially if you take them without consulting an expert first. You could end up suffering from a panic attack, fatigue, or worse symptoms. So, make sure to consult with a medical professional before buying the product.
Recovery Supplement FAQ
What Helps Muscles Recover Faster?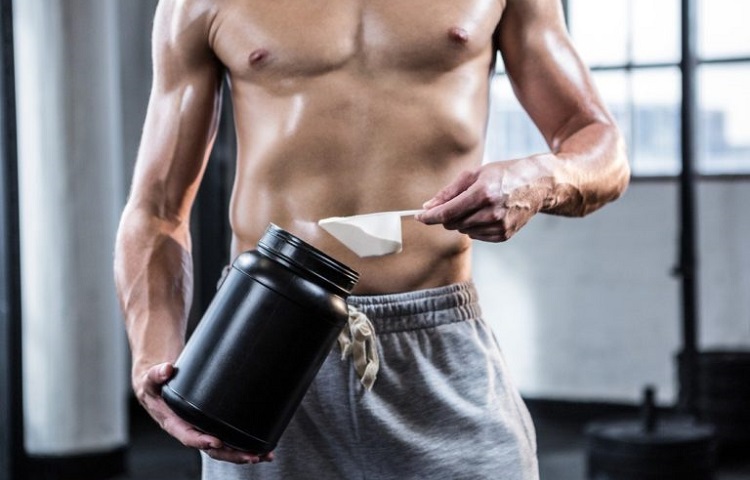 The best way to ensure a fast muscle recovery is to give your muscles the proper rest and eat the necessary nutrients. A healthy lifestyle is the most natural way to help your muscles recover faster, but other methods can be more effective.
A Healthy Diet
When thinking about the proper diet for muscle recovery, the first thing to come to mind must be protein. After the workout, the protein in your muscles will get damaged and will need to be repaired. The only way to do so is to consume more protein before and after working out. By doing so, you'll be ensuring a faster muscle recovery.
Here's the amount of protein you should consume before and after working out:
For mild exercises: around 20g of protein
For high-intensity exercises: around 40g of protein
Another thing to consider in an excellent post-workout diet is the number of carbohydrates you'll be needing. Carbohydrates are the primary energy source, and energy is something you'll need before and after exercising.
Here are some carbohydrates to consider for your diet:
White or brown rice
Potatoes
Sugar
Overall, you should consider eating a balanced diet to ensure you do not lack any nutrients that could jeopardize your muscle recovery.
Here's what you should take into consideration:
Reduce the amount of highly processed food you consume.
Add more fruits and vegetables to your diet.
Eat at least 1.6g of protein per kilogram of body weight.
Hydration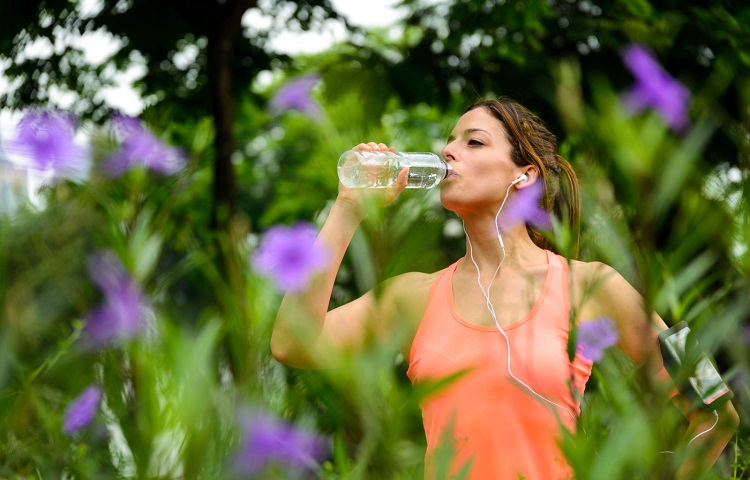 Dehydration is one of the main problems that you'll face if you do workouts. This becomes a more significant problem if you live in hot or highly humid areas. However, the solution is quite simple: drink more water.
You should drink around six to eight glasses of water or the equivalent of two liters. Do it every day, especially after a day of exercise.
Tip: Some experts believe that tart cherry juice can help reduce muscle inflammation if you drink it after exercising.
Legal Supplements
One more way to help your muscles recover after a challenging exercise is to consume some supplements. However, you should be careful about the type of supplements you choose to use. Not all of them are helpful, and some supplements can even be dangerous for your health.
Creatine monohydrate is the most recommended supplement for faster muscle recovery. Combining this supplement with your resistance training can even help you increase your body's strength. Creatine will also help your muscles recover faster, and it can reduce the muscle's inflammation.
You can also consider having protein powder to maximize the effects of your training. The powder supplements the necessary proteins to your body, helping it to recover faster. Some powders also contain an essential amount of amino acids that will significantly help your body.
Lifestyle
Finally, one essential part of helping your muscles recover is to live a healthy lifestyle altogether. You should ensure that you eat a proper diet, drink enough water, take the right supplements, and get the necessary sleep.
A good night's sleep will give your body and muscles the right time to recover. This part of the process shouldn't be disregarded as it is as essential as a healthy diet and hydration. Without the necessary sleep, your body won't be able to recover appropriately.
You can add a couple of massages a week to help your muscles recover even faster and to help you relieve the muscle stress provoked by weight training.
Tip: You need to give up alcohol and cigarettes if you want your muscles to recover faster and your body to be more healthy in general. They will slow down your progress and will put your health at risk.
Are Recovery Supplements Necessary?
You can achieve your fitness goals with or without supplements. Still, supplements can be helpful depending on what you want to accomplish.
If you want to achieve weight loss in the shortest amount of time, you should avoid certain protein powders. However, if you're going to increase your muscles' size, supplements will be your best ally.
Weight Loss
When you try to train your body to lose weight, you are burning energy stored in fat. If you take supplements after your workout, you'll give your body more energy to use and won't burn the stored energy.
On the other hand, some pre-workout supplements can help you increase the speed of your metabolism. With a faster metabolism, your body will burn the energy a lot faster, meaning that you will lose weight in less time.
Muscle Size
Supplements are an excellent option if you want to build muscle. They provide the necessary proteins for your body to recover faster. They also give you more energy so that you can work out with more intensity.
Pre-workout and post-workout supplements will do wonders for your muscle-building training. You'll get energy, endurance, and it will reduce the time needed to recover.
What Supplement Helps With Muscle Soreness?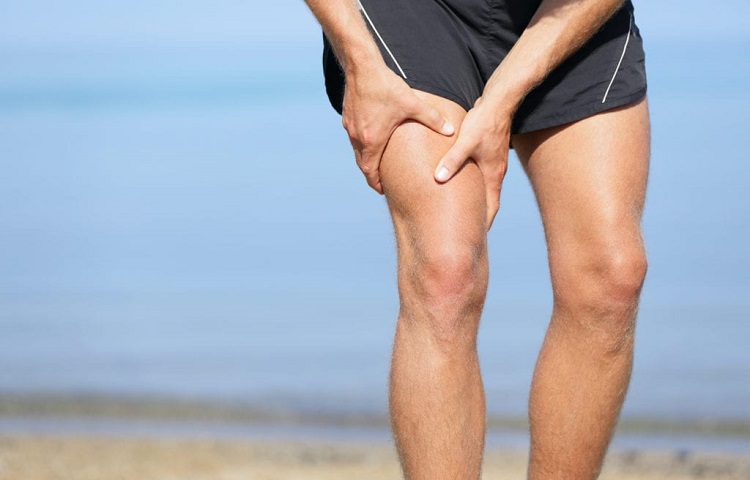 The supplements that can help you with your muscle recovery can also help you with muscle soreness. They have the necessary amino acids to reduce the pain and inflammation product of high-intensity training.
Probiotics
Your body needs a healthy flora for better digestion and absorption of nutrients. A healthy flora can also help with your immune system and other necessary body functions. To increase the number of nutrients you process, you need the right diet and the help of high-quality probiotics.
With your body receiving more nutrients, you'll be able to recover faster. You should pick a probiotic that adjusts to your needs and your metabolism, and you should use it regularly to achieve the results you look for.
Omega-3 Fish Oil
Omega oils are the kings of anti-inflammatory properties. They are essential for the synthesis of hormones and the repair of bones, and they also help with muscle pain. You can find omega-3 oils in fishes and other natural foods, but you can also find them in supplements.
Branched Chain Amino Acids (BCAA)
This type of supplement enhances the muscle protein synthesis while preventing the soreness that follows high-intensity training. Branched-chain amino acids are the perfect way to get back to the gym in less time.
BCAA's are also an excellent way to speed up the weight loss process. You can replace the plain water with some BCAA, and you'll get more effective results.
Protein Powders
Protein is the necessary nutrient for building muscle and for relieving the pain from high-intensity workouts. Protein powders increase metabolism because they restore glycogen and reduce cortisol, making them an excellent post and pre-workout option.
You can find this product in a vegan option if you prefer not to use animal protein.
CoQ10
This antioxidant is an integral part of your body. It is essential to reduce muscle fatigue product of strength and weight training. It is also highly beneficial for cardiovascular health, and you can take it at any point of the day.
Glutamine
Glutamine will speed up the recovery process as it allows your muscles to absorb more carbohydrates. Take this amino acid after your workout, and you will ensure that your body will be ready to hit the gym back the next day.
Curcumin
This one is a potent anti-inflammatory that you can find naturally in turmerics. It will help you reduce pain and muscle swelling, and it gives you the option of using it over the muscles or ingesting it.
L-arginine
This supplement is another amino acid that works perfectly for your muscle recovery. It enhances and stimulates growth hormones necessary to build muscle and repair them after high-intensity training.
You can find this amino acid as a powder or as a pill, so choose the one you find more comfortable to take.
What Food Helps Muscle Recovery?
There are many natural ways to help your muscles recover from workouts. Vegetables, fruits, and meat are excellent if taken before and after your training. Some foods will help you increase your stamina, others will help you recover faster, and others will help you build up more muscle.
Here are some of the foods you should consider for your diet:
Cottage cheese
Sweet potato
Watermelon
Salmon
Eggs
Spinach
Bananas
Turmeric
Nuts and seeds
Green tea
Each of these foods has a different effect on the body, but they are all excellent allies for muscle recovery. Add them to your diet, and you will start noticing the results in no time.
Conclusion
If you are looking for a vegan-friendly protein shake, your best choice is OWYN 100% Vegan Plant Shake. It will give you the necessary nutrients to help your muscles recover from high-intensity training. Not only that, but this shake can also increase your energy, making your workout a lot easier.
When it comes to creatine supplements, you should consider Nutricost Creatine Monohydrate Powder. It is a high-quality, affordable option that can enhance the growth hormone needed for muscle recovery. This product will also help you reduce the pain caused by workouts.
Overall, supplements are an ideal option for muscle recovery. Some supplements like creatine can reduce the inflammation caused by strength training. On the other hand, protein powders can help you build-up muscle in no time and accelerate the healing process.
Last update on 2021-05-17 / Affiliate links / Images from Amazon Product Advertising API