Are you looking to train like an Avenger but don't know where to start? Maybe you think Tom Holland is in pretty good shape and want to follow his routine? Or perhaps you are curious and want to know more? We have the answer for you!
When it comes to taking inspiration from celebrities'' diets and exercise routines, it can be hard to know where to start.
You think that they seem in good shape and want to do what they are doing, but it can be hard to know what to do or where to start. After all, we can't all swing from buildings and fight Thanos to burn some calories, can we?
But do not worry, we are here to help! Today we are here with a rundown of Tom Holland's exercise routine and typical diet for you to take inspiration from. Remember that every person's diet is different and you should fuel your body with the food and nutrients that it needs.
You should never starve yourself to fit someone else's diet. And if you have any questions, be sure to speak to a dietitian or nutritionist for more guidance or support.
Let's get into it!
Who Is Tom Holland?
Before we get into it, let's have a quick recap for those in the room that need it! Tom Holland is an actor who was discovered while performing as part of a dance festival. Since then he has appeared in a few TV and film roles and has been nominated for many awards, including a BAFTA.
These days he is most known for his role as Spiderman in his own films and as part of the Marvel Universe. He is the first non-American to play Spiderman and beat thousands of people to the role. The young actor is incredibly popular, with the latest Spiderman film making Box Office history.
Tom Holland Stats
Now that we have covered who Tom Holland is, let's take a look at his diet and exercise routine. Before we do that, here are some stats about him so you can gain a little more insight into him and his body that needs fuelling.
Age – 24
Height – 5 foot 8 inches
Weight – 141 pounds
Tom Holland's Workout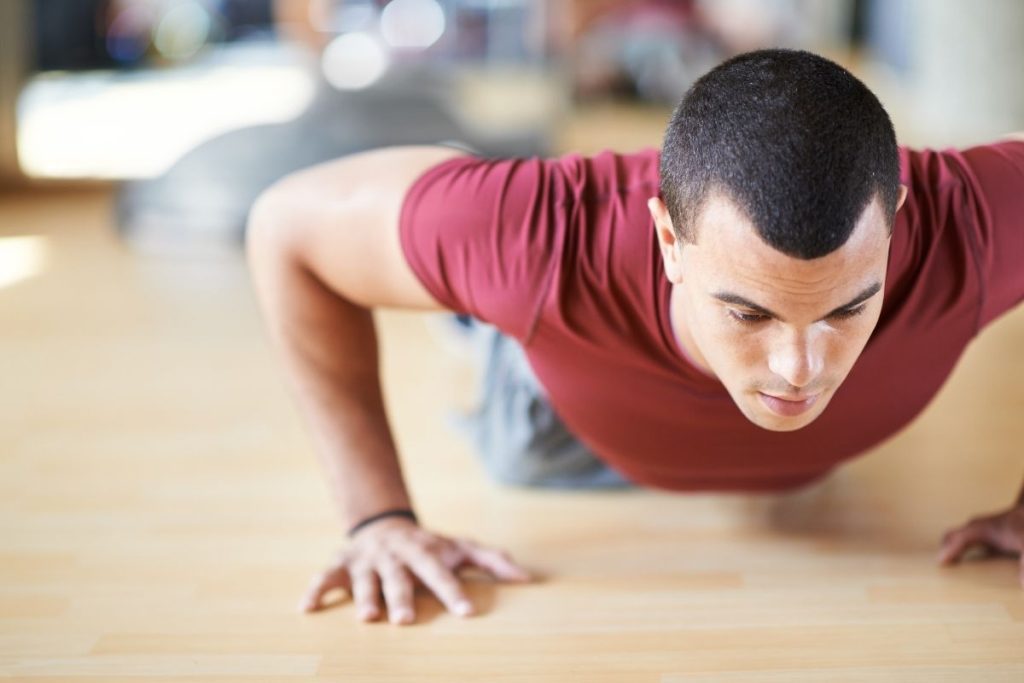 Before his Spiderman days, Holland's background was in gymnastics and dance. This training has certainly helped with some of his moves that we have seen on the big screen! For his last project before Spiderman, he needed to lose some weight for the role and enlisted the help of his trainer, George Ashwell.
It was this background in dance that helped him to perform many of his stunts in Spiderman, despite being bullied for this passion in his past. He also considers golf one of his main hobbies and is often seen on the golf course. You can find him there early in the morning taking advantage of the peace and quiet!
So, we have established that Tom Holland has a fit and active background, but what does his workout routine look like? Let's find out now!
Workout Routine
Holland's routine uses a mixture of cardio, strength, and agility training. To complement this, he consumes a lot of water and lean meat. Don't worry, we will look at his diet in closer detail a little later.
As part of his training for Spiderman, he went to a lot of flexibility and agility classes to prepare for some of the stunts. Along with this exercise, you must eat the right food to support and fuel your body which is what Tom Holland does.
Let's look at his routine in more detail now before covering his diet. We have broken this down into the workouts he completes each day so you can follow along or adapt it to your needs if you wish.
Monday
Dips – 3 sets of 10 reps
Chin-ups – 3 sets of 3, 5, and 7 reps
Sit-ups – 3 sets of between 15 and 25 reps
100M sprint
25 Sit-Ups
25 Box Jumps
25 Sub Kettlebell Swings
30 Plank Twists
25 Burpees
10 Spiderman Pushups
10 Mountain climbers
Another 100M Sprint
Another 25 Sub Kettlebell Swings
Tuesday and Thursday
Warm-up – 7 sets of 10 minutes running
10mph run – 7 sets of 1 minute
Walk – 7 sets of 2 minutes
Cooldown – 5 minutes of walking
Wednesday
400M run
Wide grip pull-ups – 3 sets of 5 reps
Sit-ups – 3 sets of 10 reps
Spiderman push ups – 10 reps
Dips – 3 sets of 10 reps
Clean and presses – 15 reps
Bench press – 12 reps
Dumbbell snatches – 10 reps
Friday
Spiderman push-ups – 10 reps
Floor wipers – 10 reps
Hanging knee – 10 reps
Deadlifts – 10 reps
Bench press – 10 reps
Dips – 3 sets of 10 reps
Chin-ups – 3 sets of 3, 5, and 7 reps
Saturday and Sunday
Over the weekend, Tom Holland has two rest days where his body can heal and recover.
Tom Holland Diet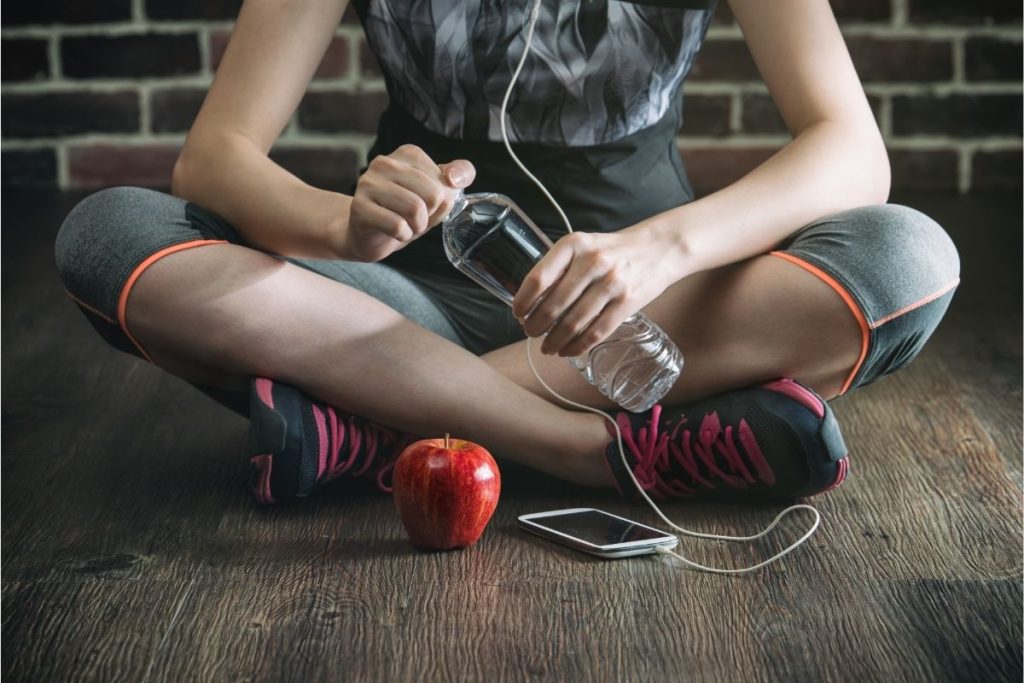 Now, let's take a look at his diet! Tom Holland doesn't follow a strict diet per se and will eat what he wants throughout the day.
However, he does stick to healthy food like lean protein (from meat), complex carbs, fruits, and vegetables. He also ensures that he drinks plenty of water throughout the day to ensure he is hydrated and that his body can function properly.
As he is extremely active, he can eat pretty much what he wants as his body is burning off the calories. If you are going to follow this diet, remember to make sure that your body is getting the right level of fuel. You should not restrict yourself to following someone else's diet.
Here is an example of a typical day for Tom Holland:
Breakfast
Morning snack
Multivitamins
Protein shake
Lunch
Lean meat (like chicken or fish)
Fresh vegetables (broccoli, spinach, etc.)
Dinner
As you can see, this is quite a vague and generalized diet. You can expect each day of Holland's diet to be different, but it is likely to follow this pattern. This doesn't necessarily take into account any special occasions or meals out that he might enjoy with family and friends.
Supplements
Along with a varied diet and plenty of water, he also takes the following supplements to help his body function and muscles develop.
Multivitamins
Vitamin D
Collagen
Omega 3
Final Thoughts
And there you have it, Tom Holland's workout routine and diet! As you can see, there isn't anything scary or new here, just a young man looking to keep in shape as much as possible.
It's refreshing to see a celebrity with a diet and exercise routine that isn't insane.
Remember if you are going to follow this at all, you should make adjustments to suit your body and ensure that you are fueled with the correct food and nutrients at all times.