Jessica Biel has always been known for her stunning beauty. It may have you wondering, how did she achieve such a beautiful body? What does she eat? What workouts does she follow?
'The Sinner' star and executive producer has always enjoyed being physically active. She used to take part in gymnastics and soccer as a child, and even became involved in dance training.
Fast-forward to now, the mother of two and wife of Justin Timberlake works with celebrity personal trainer Jason Walsh, who ensures her workouts revolve around circuit training, yoga, and cardio.
Biel's life is all about balance. She loves working and spending time with her family, all while maintaining a healthy diet and vigorous workout routine.
Celebrity Trainer Jason Walsh
Jason Walsh wants to keep Jessica Biel as fit as possible, enabling her to stay toned and flexible. He will often have her incorporate plyometrics in her workouts, which are different exercises that use speed and force through different movements.
He has stated that she is very dedicated to her fitness routine, and loves the way her body feels when she works out.
Diet Principles
Walsh believes that eating well should be an integral part of any workout plan. He suggests that his clients get their protein from lean meats like chicken breast, turkey breast, fish, eggs, and tofu. They can also include nuts, beans, and other healthy proteins.
Walsh also recommends that they avoid sugary foods and processed carbs. Instead, he encourages them to focus on whole grains and vegetables.
He also advises his clients to drink plenty of water throughout the day. This helps keep their bodies hydrated and keeps their energy levels up.
Eating well is very important to Biel, so she focuses on consuming nutrient-dense food, but allows herself the occasional cheat day.
She enjoys growing her own vegetables in her garden and loves to incorporate them into her meals. She tries to limit her dairy and wheat intake, as this helps her digestive system.
Back in 2005, she incorporated a vegan diet to manage her cholesterol levels, and although she is no longer vegan or vegetarian, she does limit her meat intake to mainly chicken, salmon, and sausage.
Workout Routine
As mentioned before, Jessica loves to be active and has always been a sporty person. Aside from being involved in gymnastics and soccer as a child, she also loved to be outdoors with her family, and it is something she enjoys now with her own children and husband.
She incorporates different types of physical activity every day and enjoys working out at home and in the gym.
Cardio Workouts
Jessica enjoys running, and she incorporates them into her workouts in a variety of ways.
Sometimes she'll go for long runs, and other times she'll do a HIIT workout that involves walking and sprinting.
These are great forms of exercises that are not only good for the body, but also for the mind, so it's no surprise that these are included in her workouts.
Plyometric Training
As mentioned earlier, plyometric training is also incorporated into her workout routine. It's a form of exercise where you jump quickly, land softly, then repeat.
The idea behind this type of movement is to increase your heart rate and improve your balance and coordination.
It's a great way to build muscle strength and power, and it's something that Jessica really likes because it makes her feel strong and powerful.
Resistance Training
Jessica will use a combination of strength-training workouts and yoga. She likes yoga because it helps to stretch and elongate her muscles, while also enabling her to build on her strength.
She's a big yoga fan, and has been practicing it for over 10 years, as it helps her relax during stressful times of life.
Furthermore, she will often do two yoga sessions a week, and two strength-training sessions a week. She enjoys working out with her friends, and will frequently hit the gym with hubby Justin for a date night.
Jessica Biel's Workout Routine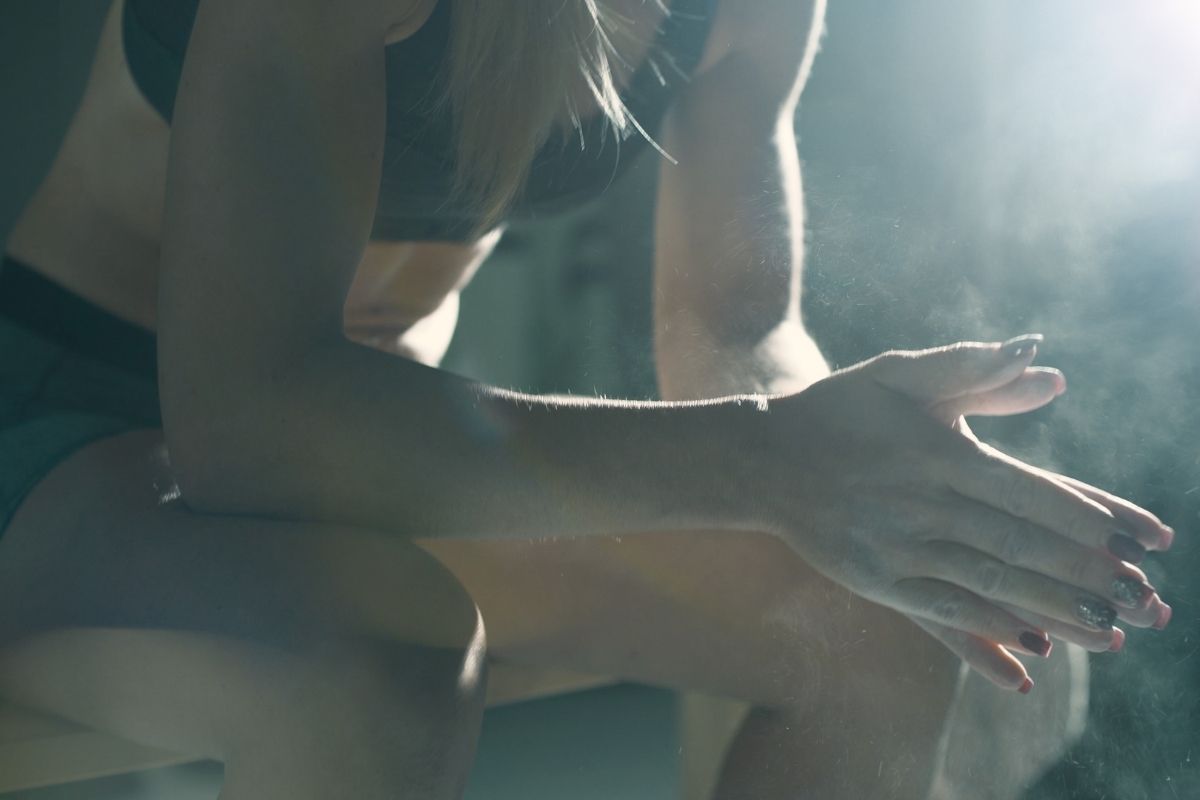 Below will show you an outline of Biel's weekly workout routine:
Monday And Friday
Biel follows the same regime on Mondays and Fridays and will perform 3 sets of the following exercises:
— Cardio Warm-Up
— Walking Lunges, 15 to 20 repetitions.
— Jumping Squats, 30 seconds each set.
— Push-ups, 20 repetitions.
— Sideways Planks, 15 repetitions.
— Pull-ups, 15 repetitions.
— Bent-over Rows, 15 repetitions.
— Lateral Lunges, 10 repetitions.
— Step-Ups, 10 repetitions.
— Straight leg sit-ups, 15 repetitions.
Tuesday
On Tuesdays, Biel will incorporate more cardio and some yoga.
— Walking Lunges.
— 1/2 mile jog.
— Sprint for 200 meters in 2 sets.
— Sprint for 150 meters in 2 sets.
— Spring for 100 meters in 2 sets.
— Stair Jumps for 20 minutes.
Yoga
— Sun Salutations.
— Reverse Warrior.
— Low Boat Pose.
— One Arm Side Plank.
— Chair Pose.
— Tree Pose.
— Temple Pose.
— Forearm Plank with leg Lift.
Wednesday
Wednesdays are a mixture of toning exercises. Each exercise is performed in 3 sets.
— Warm-up by doing some cardio for 5 minutes.
— Walking Lunges, 25 repetitions.
— Jumping Squats for half a minute.
— Twisted Dumbbell Press, 10 to 12 repetitions.
— Seated down Russian Twists, 15 repetitions.
— Push-ups with incorporated Burpees, 15 repetitions.
— Lunge with Medicine Ball and Twist, 10 repetitions.
— Planks for 30 seconds for each set.
— Dumbbell Rows, 10 repetitions.
— Dumbbell Squats, 15 repetitions.
— Hanging Leg Raises, 20 repetitions.
Thursday
Thursday's workout routine revolves mainly around yoga. She will perform poses such as reverse warrior, tree pose, temple pose, forearm plank with leg lifts, one-armed side planks, low boat pose, sun salutations, and chair poses.
Jessica Biel's Diet
The actress's diet is high in nutrients and proteins and involves lots of fruits and veggies!
For breakfast, she will typically have pancakes, (she especially loves mixes that are made from coconut and are wheat-free), fresh juice (she enjoys making her own at home), and green tea.
If she wants to add some protein, she will frequently add scrambled eggs or chicken sausage to her morning.
At lunchtime, she'll enjoy a veggie burger with some salad, using the fresh vegetables she has grown in her garden.
Although, as a busy mom, her lunch is sometimes her vacuuming up the leftovers from her kid's meals! Luckily, she feeds her children healthy food, so no problem with this!
Her dinners are usually a source of protein like fish, with some vegetables or grains, such as faro or quinoa. She also enjoys making veggie soups as they are easy and nutritious.
As a snack, she loves snacking on pretzels and as mentioned already, she does allow herself to enjoy the odd cheat day.
Final Thoughts
Despite her busy life in her professional career and as a mom, Jessica Biel still values caring for herself and her body by incorporating a healthy lifestyle. She is all about balance and knowing what her body needs at different times.
If she is not doing a home workout or at the gym, you will often see her going on a beautiful hike with her husband and children.