Last Updated on November 15, 2022 by admin
NBA legend, MVP, and championship All-Star: LeBron James is one of the most feared men in professional Basketball.
And it's no surprise that it has been reported King James spends around $1.5 million a year maintaining his current fitness and physique, hiring chefs, personal trainers, and health practitioners to help keep his body in top shape.
Having made his success winning titles with three different teams in a career that has spanned over two decades, King James' workout and diet are a hot topic and are ready to be replicated by fans and fitness enthusiasts alike.
But just how much exercise does LBJ do, and does he follow a particular diet? Is he on the ketogenic diet, paleo, or perhaps follows a plant-based approach?
We'll answer all of these questions today and find out how LeBron James stays in such world-class shape from one of the greatest basketball players of all time.
How LeBron James Approaches His Workouts
Basketball players make dunking a basketball look easy. But there's a lot of preparation and hard work that creates such an athletic player.
And with Basketball, in particular, you need to approach your workouts from a multi-faceted angle. You need to be fast, strong, agile, fit, and explosive, which take a lot of time to master.
One of the main focuses of LeBron's workout routine is resistance training at least three times per week and typically involves leg work, pushing movements, and pulling movements.
These will feature a lot of the classic exercises that are prominent in most resistance training programs including:
Squats
Deadlifts
Cable pressing
Bent over rows
He'll also follow a structured stretching session before and after every workout.
This is vital for keeping injury-free, as without properly warming up and cooling down, you risk the chances of missing a lift in a session or becoming too tight in certain areas which will affect basketball performance.
Another training modality LeBron puts a lot of time and attention into is yoga. He often practiced this form of exercise daily.
The benefits of practicing yoga regularly include improved flexibility and balance, which can improve your game significantly, and also help to center the mind and allow you to de-stress and stay mindful.
LeBron also commits to a lot of biomechanical work and plyometrics to help stay in peak physical condition.
Plyometrics involve jumping, sprinting, and running drills to develop explosive power and speed. It's important to remember that while LeBron may have the best conditioning program in the entire league, he still needs to practice good technique.
If you're a LeBron fan, you'll know some of the injury plights he had to face in his career, and in 2015 he suffered a slipped disk.
Putting a lot of emphasis on the way he moves, the way he shifts his weight, and the changing of the way he lands after a dunk has helped to improve his lifespan as an NBA player. And of course, this will all include over 80 games of basketball, and that is just the regular season.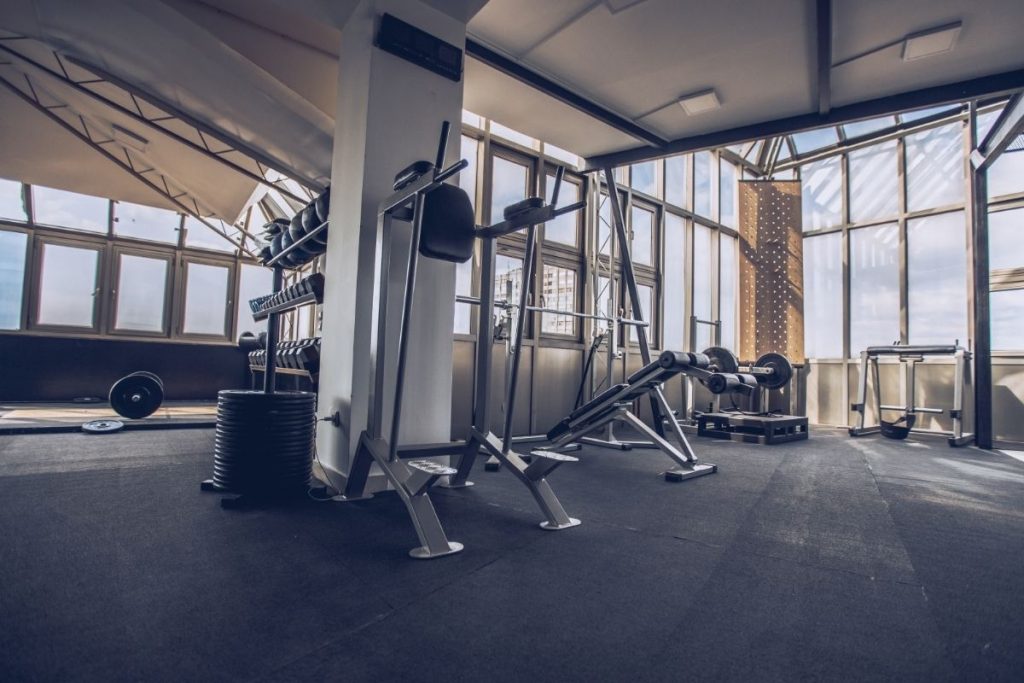 How LeBron James Approaches His Diet
If you thought his workout routine was intense, wait until you see his diet. To match his intense training output, he puts just as much time, money, and focus on the energy that he puts into his body. So is LeBron James on a low-carb diet, or does he consider himself vegan?
The answer is that he follows what can be considered a 'clean-diet' approach with room for flexibility in his nutrition to stay at his optimal level.
LeBron opts to eat smaller meals at regular intervals every few hours which normally works out at around six small meals per day.
Below is an example day of how LeBron will eat:
Breakfast
Eggs
Whole Grain muffin
Avocado
Salsa
Smoothie with fresh fruit
Greek yogurt
Morning Snack
Lunch
Spinach salad
Grilled chicken with light dressing
Afternoon Snack
Dinner
Grilled salmon
Steamed vegetables
Evening snack
We mentioned that LeBron is not 100% strictly on diet all of the time and will occasionally indulge in some treats that help with his food psychology, as well as help to keep calories as high as possible to replenish all of the burned calories lost through exercise.
On occasion, you won't find it rare to see LeBron enjoying a pizza or glass of wine, which he enjoys a glass on most days.
This is not the unhealthiest relationship to have with a diet, as long-term restriction can often lead to overconsuming and epic food binges.
What Else Does LeBron James Do?
Along with all of this, LeBron James also regularly uses cryotherapy to help recover, decrease inflammation, relieve muscle pain, and maintain healthy cardiovascular fitness.
According to EliteFTS, "Cryotherapy involves exposing your body to extremely cold temperatures for short periods." This can be done through either immersion into an ice bath or simply placing yourself in front of a fan blowing cold air at you.
He also uses a hyperbaric chamber which helps to increase the body's oxygen stores, by replicating high altitude conditions.
This can help to improve your body's ability to perform better and last longer, which is ideal, especially if the game is about to go into overtime, and you need that extra bit of energy to see you through until the end.
LeBron will often practice mediation which helps to reduce anxiety and keep focus super sharp for clarity.
A very important aspect of the game is when you're having to make split-second decisions on whether to make the pass or drive for the dunk, and meditation helps with this important aspect.
Final Thoughts
In conclusion, we would like to say that while LeBron may appear to be following a strict clean diet, there are many ways that he can adapt his eating habits to suit his needs.
He has been known to use a range of different foods and beverages to help him achieve his goals and maintain his health, so we encourage everyone to do their own research and try new things.
His exercise routine is focused on achieving a multi-disciplined approach to fitness, which is incredibly important for top-level Basketball players.
At the age of 37, we hope that LeBron continues to be one of the top athletes in the world of Basketball, as she sure puts the effort in to keep it that way!
Frequently Asked Questions
Did LeBron James follow a paleo diet in 2014?
Yes, LeBron James followed a paleo approach to dieting in 20014 and cut out sugar, dairy, and most processed carbohydrates.
He would focus his diet on only eating fresh fruits and vegetables, as well as proteins such as meat and fish.
Following this diet allowed LeBron Jame to lose a lot of weight for the upcoming Basketball season.
Is LeBron James vegan?
No LeBron James is not a vegan. He has never made a statement about animal rights or made any comments about including meat in a diet.
However, LeBron typically avoids eating red meat which is through personal choice.