If you have someone in your life who absolutely loves golf, a golf-related gift can be a great choice when you want to spoil them.
However, it might feel tricky to know what gifts you should buy. After all, if your friend or family member plays golf regularly you might assume they already have everything they need.
What golf gifts are best to purchase?
Try to think of practical gifts that golfers always need to have in their bag, but don't be afraid to think out of the box – especially if your loved one already has all the golf essentials.
With that in mind, let's check out some great golf gifts. From gifts for dads and personalized gifts, to golf gag gifts for a bit of a light-hearted approach, there's something for every golf lover in this list.
12 Best Golf Gift Ideas
#1: Chipping Net by Jef World Of Golf
If your loved one really enjoys practicing their swing, chances are they'd love to be able to practice in the comfort of their home. In that case, a collapsible chipping net is a fantastic gift idea.
This one by Jef World Of Golf accommodates golfers of any skill level and can be used by right- or left-handed players. It comes with three chipping baskets to provide a challenge for your golfer and it's really easy to set up. Best of all, it folds up just as quickly when your friend wants to store it away or transport it.
#2: Garmin Approach 360 Watch
Looking for golf gifts for dad? He'll adore this approach watch by Garmin. With the use of GPS, it displays accurate yardages to the greens and is filled with over 40,000 courses from all over the world.
For an extra user-friendly touch, its color touchscreen can be viewed perfectly in broad daylight. It boasts excellent battery life for when dad's on the golf course – he'll be able to enjoy using it for up to 10 hours.
Then, after the game, your dad will be able to check out his performance, thanks to the AutoShot game tracking feature. This records distances and can be used for post-game analysis on Garmin Connect. This Garmin Approach 360 costs $399.99.
#3: Personalized Golf Balls by Titleist
Forget buying your loved one a personalized gift that's been done many times before, such as a mug or t-shirt, in favor of something a little more memorable that's sure to put a smile on their face.
These golf balls are one of the best personalized golf gifts, and it's no wonder why they're an Amazon bestseller.
They are custom-printed with a monogram and the balls are of a high quality that's sure to improve your loved one's game: they make use of a TruFit aerodynamics feature to improve long-distance shots, so you'll be giving a gift that's sentimental and useful. They cost $42.99.
#4: Golf Ball Whiskey Chillers by Gemsho Glass
Here's another great golf gift idea for dad. Instead of boring ice trays in the shape of golf balls, these chillers are made of glass. How whiskey chillers work is that they absorb the heat of the beverage they're put in to make it cool down. Smart!
But honestly, these golf ball whiskey chillers are fun to look at and add a touch of elegance and sophistication to every drink, so they're a cool gift idea. A two-pack of them costs $25.00.
#5: Golf Shoe Bag by Athletico
Even if your loved one already has a golf shoe bag, this one for women is a must to purchase because it's so versatile. It can be used for any shoes, whether of the athletic or evening-wear variety, which makes it one of the best golf gifts for women who already have all the golf essentials.
The bag's got side pockets that can increase storage – perfect for little extras like socks and golf balls. It also has built-in ventilation on the side to prevent smelly shoes. It's a compact and classic bag that comes in black or grey, and it costs $21.99.
#6: Floating Golf Ball by Jef World Of Golf
Silly golf gag gifts can be a great way to have a bit of fun and they're certainly memorable. This ball looks and feels like a regular golf ball that's in your friend's bag, but it floats on water.
So, sneak it into your friend's bag before you two head out for a round of golf and see the look of surprise when the ball enters water and floats to the top. Or give it to them as a gift so they can pull a prank on their golfing buddies. This gag gift is sure to get some good laughs, and it costs $11.86.
#7: Funny Golf Instructions Tumbler by Rogue River Tactical Store
Buying a tumbler as a golf gift is always a good idea, but take it one step further by making it funny. This stainless steel tumbler has humorous instructions for how to play golf: "swing, swear, blame noise, blame grass, look for ball, repeat."
It's sure to put a smile on your loved one's face whenever he or she can't seem to find their golf ball in the rough. It also has some nice features, such as being BPA-free and being able to fit any standard size cup holder. It costs $29.99.
#8: Golf Goddess Stroke and Score Counter Bracelet by Chelsea Charles
This is a beautiful gift idea for a woman you love, whether it's your wife, sister, or daughter. It's a sterling silver bracelet that looks elegant, but it serves a practical purpose too: its silver beads can be used to track golf strokes per hole.
This means that the gift recipient won't need to use a counter attached to their golf bag. So clever!
This is a one-size-fits-all bracelet that comes in a variety of finishes, such as silver, gold, rose gold, and a mix of different metals, which makes it one of the best golf gifts for women because you can personalize it to match the recipient's taste in jewelry. The silver bracelet costs $59.00 and prices for the other finishes vary.
#9: Mini Desktop Aluminum Alloy Golf Bag Pen Holder by 10LOL
This a fun gift that any golf lover will enjoy whenever they're at work and daydreaming of being out on the green. This golf bag pen holder is attractive and practical.
It's attached to a small area of plastic lawn to make it look realistic and it has hooks on it that can be used for extra storage, such as keeping your keys handy. It also has a zippered pocket that can be used to store items such as erasers.
This desktop pen holder comes with three pens in the shape of golf clubs: the 6-inch L driver has red ink, the 5.75-inch L putter contains blue ink, and the 5.75-inch L wedge is filled with black ink. If you're stuck on what to buy your loved one, this golf bag pen holder is a versatile and universal gift. It costs $32.99.
#10: Putting Green Mat by Loowoko
If your loved one enjoys playing golf on a regular basis, chances are he or she will want to work on improving their game. But it's not always easy to get a chance to head out to the golf course, so every golf enthusiast is sure to love this putting green mat by Loowoko.
It has an automatic return-ball system so anyone can use it on their own, and it has useful alignment guides at different measurements to help one gain consistency in their shots.
Your loved one will be able to take this putting mat anywhere they go, thanks to how it can easily fold up for storage and transportation. It's also a fantastic way to have some fun with the family on game nights! It costs $159.00.
#11: Golf Ball Retriever by Callaway
This is one of those golf gifts for dad that he'll really appreciate, but anyone will want to get their hands on it if they're tired of having to fish golf balls out of the water, especially on cold days.
This golf ball retriever can extend to four meters to help golfers retrieve their balls easily. It's built to last, thanks to its stainless-steel mechanism and high-quality aluminum alloy construction.
Its handle is comfortable to use because it's got good grip and is ergonomically-designed. This retriever comes with a dual zip headcover so that it can neatly fit into your loved one's golf bag just like their clubs. It costs $49.99.
#12: Personalized Golf Tees By Custom Made Golf Events
Who can resist another personalized golf gift? These cute tees will make any golfer's day. They can be personalized with up to 17 characters of text – perfect for writing your loved one's name or a few words that always motivate them to do their best.
The tees are made out of birch wood so they're strong and durable. Whether your loved one is your partner, parent, or child, these are sure to impress them because they're such a thoughtful gift. You can choose from a variety of colors to make them instantly noticeable in your loved one's golf bag. They cost $13.95 for a pack of 50 tees.
What Should You Buy For A New Golfer?
If you have someone in your life who's just started showing interest in taking up golf, you might wonder what gift you should purchase for them.
Although the gifts we've featured in this article will be great for any golfer, whether beginner or experienced, there are some other thoughtful ideas that beginners will especially love, because chances are they haven't bought all the equipment and accessories they need.
Golf balls. These can be expensive, so opt for recycled balls, such as this golf ball pack by Callaway. It contains 48 of the company's most popular balls.
Golf tees. Go on and purchase the personalized ones in our guide!
Golf gloves. Your loved one might not have brand-name bags or other equipment yet, so they'll love these smart Nike golf gloves that have perforated thumb and finger areas for better ventilation.
Golf towels. You should aim to buy a pack of two or three so that your loved one always has a dry one in their bag. Get these Handy Picks microfiber towels – there are three in a pack that can conveniently fold up to fit into a pocket. They also have a carabiner attached for easy storage.
Related Questions
Should you buy a golf club for your loved one?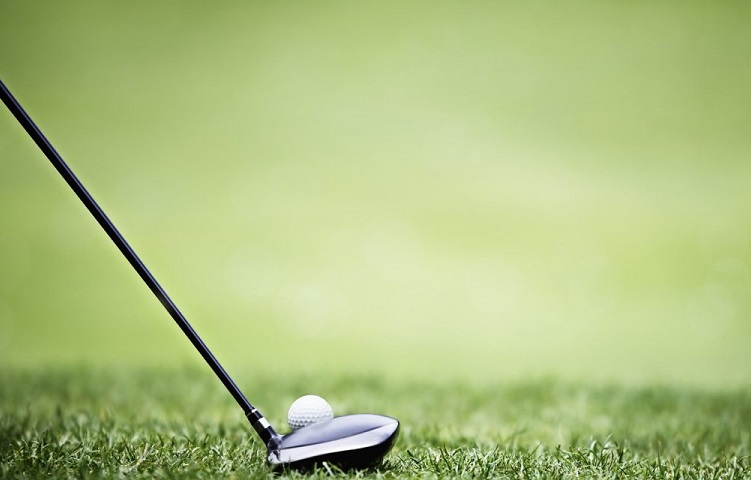 While that can be a fantastic gift, unless you know exactly what your loved one wants in a club it might end up being a gift fail. It's usually best for people to choose their own clubs because they're so personal.
What about golf lessons?
Golf lessons are a great gift idea, especially because it's sometimes recommended that golfers take one or two lessons before trying their hand at the sport. However, make sure your loved one is keen on the idea beforehand otherwise it could go to waste.
Conclusion
There are a variety of golf gifts you can purchase online, whether you want to give the golfer in your life a practical item they can use whenever they head out to their favorite golf course or you want something a little light-hearted and full of fun.
In this article, we've featured some of the best golf gifts for people who love the sport, focusing on unique items that they'll enjoy for many rounds to come.
Last update on 2021-06-24 / Affiliate links / Images from Amazon Product Advertising API