Golf wedges are basically specialty wedges that can help you improve your shots and prevent external factors from getting in the way of your accuracy.
Those obstacles could take the form of sandy terrain that's difficult to hit your ball out of or trees that you have to try to hit the ball over.
What are the main types of wedges?
There are four main types: sand wedges, lob wedges, gap wedges, and pitching wedges. Whichever one you decide to use depends on what you hope to achieve.
For example, it's a smart idea to choose a pitching wedge when you want to hit the golf ball with a higher and shorter trajectory. Golf wedges can achieve a variety of things, but they should also help you to feel more in control and confident when you're out there. With that in mind, let's explore the best golf wedges for 2021 reviewed.
Let's now jump into the products, looking at their specific benefits, features, and potential drawbacks, so you can find the best sand wedge for you.
Best Golf Wedges – Reviews For 2021
Best Overall Winner: Cleveland Golf CBX 2 Wedge
Cleveland Golf CBX 2 Wedge
Cleveland CBX2 wedges are designed to better fit the short game of golfers who play cavity back, game improvement irons.
A hollow cavity design near the heel with heavier weight in the toe to maximize perimeter weighting for forgiveness and stability.
Dynamic sole grinds are specialized by loft to provide the versatility you need to execute any short game shot. V-shaped sole on 46A-52A lofts. S-shaped sole on 54A and 56A lofts. C-shaped sole on 58A and 60A lofts.
V-shaped sole on 46A-52A lofts.
S-shaped sole on 54A and 56A lofts.
This Cleveland golf wedge offers great spin with a heavy dose of forgiveness so you can improve your game no matter how experienced (or inexperienced) you are.
Featured specs
Loft: 56 degrees
Bounce: 12 degrees
Benefits
This wedge flaunts a hollow-cavity design, which means that any extra weight put on its perimeter will give you greater forgiveness during impact.
It comes with three sole grinds to give you more versatility and comfort when you make a shot.
It has an insert to decrease vibration, creating a more accurate and comfortable experience.
If you want to achieve greater confidence during short game play, this wedge will be the one to help you out. It's got fourth-generation rote face technology that provides grooves and aggressive face milling. What this basically means for you is that you'll have better control.
This wedge's grooves make it easy to spin the ball when you want to make it roll or stop.
Drawbacks
This golf wedge only has three grind options.
It has a slightly chunky appearance that might not appeal to people who want a sleeker wedge.
Extra Features
This golf wedge offers 12 degrees of bounce. When clubs have over 10 degrees of bounce, they are called "high bounce" wedges. This has many benefits, such as when you're hitting balls in light sand or out of deep rough.
Buying Advice
This golf wedge costs $139.99. It's got a lot of great features to make handling it much easier and helping you with shorter game play. It's also a great all-round wedge to have in your golf bag.
Runner Up: TaylorMade Golf Bigfoot Wide Sole Wedge
This sole wedge has a big toe design, which is becoming quite popular. Let's see why that's a good thing and what other benefits this TaylorMade wedge has to offer.
Featured specs
Loft: 58 degrees
Bounce: 15 degrees
Benefits
This wedge's larger face, combined with its many grooves, helps to boost the success of your shot when the golf ball is in a bunker or you're playing from the rough. However, it's a suitable wedge for a variety of golfing terrain.
The large face also helps to increase forgiveness of your shot and offer you more spin.
The sole has an anti-dig edge. This makes it useful when you're playing in the sand because it remains low to give you more playability and prevents you from getting stuck.
Drawbacks
Even though this chrome wedge has an appealing design, it does look rusty and this can make it look worn even when it's brand new out of the box. This might not appeal to everyone.
Adjusting the ball flight is a little tricky with this wedge.
Extra Features
Although adjusting the ball flight might not always be easy, you don't have to worry about this wedge feeling too heavy. It's got pockets on the sole that handle the weight and provide balance to the head.
Buying Advice
This golf wedge is great for when you're in less-than-satisfactory playing conditions because it offers a good amount of forgiveness. It costs $169.99. If that's a little too steep for you, move on to the next product.
Best Golf Wedges For Mid-Handicappers: Cleveland Golf Men's Smart Sole 3 Wedge S
This golf wedge isn't too hard on your wallet, while also offering quality features you want in a wedge, such as shots that go where you want them to and aren't too arduous to pull off.
Featured specs
Loft: 58 degrees
Bounce: 8.08 degrees
Benefits
This Cleveland wedge has a three-tiered sole with three activation pads. This means that you will have more forgiveness and playability as well as turf interaction.
It scores high points for feel balancing technology. Its design has more weight on the toe which improves the comfort of using this wedge while also enabling you to maximize those tighter shots.
This wedge ensures that those annoying bunker shots don't have to ruin your day anymore, thanks to how it makes the most of 58 degrees of loft. You'll be able to hit soft and high shots with greater ease.
Drawbacks
Some people have reported that a bit of extra head weight on this wedge would have been a good way to boost its trajectory.
Extra Features
This wedge has a thick rubber grip that increases your level of comfort and control.
Buying Advice
If you're a mid-handicapper, this wedge will enable you to achieve greater shot consistency and boost your confidence. It costs $99.99 from Amazon sellers.
Best Golf Wedges For Beginners: Wilson Harmonized Golf Wedge
Wilson Harmonized Golf Wedges
Classic, high polish finish and classic blade shape
Perfect club for getting your ball close to the pin
True Temper steel irons for high performance and reliability
Sole grind allows players to open the club face further to hit higher shots with more accuracy, therefore improving performance
Blade shape with modified bounce angles for dead stop spin and versatility from the sand, rough, or fairway
If you're a beginner golfer, you don't want to spend too much money on a wedge. This one is worth purchasing because it's one of the best golf wedges for the money.
Featured specs
Loft: 56 degrees
Bounce: 12 degrees
Benefits
This wedge has a classic look with a high-polish finish that makes it sleek and timeless.
It's got a sole grind to let you open the club face to achieve higher shots with greater accuracy.
It's a 35-inch club, so it's ideal for the average golfer and can accommodate golfers with different levels of experience.
This wedge has grooves to improve how it makes the ball spin.
Drawbacks
Some people who have purchased this wedge have reported that its grip is a bit too small.
Extra Features
It's cost-effective, so it's great if you don't want to spend a lot of money on a club.
Buying Advice
The Wilson Harmonized wedge is an elegant and simple design with enough prowess for beginners and those who need a bit of a confidence boost on the golf course. It costs $39.99.
Best Golf Wedges For High Handicappers: C3i Wedge – Premium Sand Wedge, Lob Wedge for Men & Women
If you're a high handicapper, a golf wedge can help you in various ways to eliminate mistakes. This stylish, professional one by C3i is a must to add to your collection. It also offers you many benefits. Let's check them out!
Featured specs
Loft: 59 degrees
Bounce: 12 degrees
Benefits
This lob wedge has an extra-wide surface and an auto-glide sole. This makes it easier to cut through sand, preventing you from getting stuck.
This wedge is built with an extra curve and beveled leading edge. This decreases the amount of contact it makes for the ground.
It was named one of the five wedges to help you hit better sand shots by Golf Digest and has been tested and verified by MyGolfSpy who deemed it a standout wedge.
This wedge is designed in such a way that you can immediately set up and aim your shot without having to open your stance or the blade, or change your swing. This helps you achieve a more seamless and confident gameplay.
Drawbacks
This lob wedge does have a high amount of loft, and you might find that this makes it difficult to use on chip shots.
Extra Features
One of the things you'll really appreciate about this wedge is that it makes it much easier to make consistent contact with your ball, in any position.
Buying Advice
This C3i wedge is a game-changer for you if you need greater consistency during your gameplay. It's one of the best rated golf wedges and costs $99.00. It's not just meant for high-handicappers, though. This wedge is said to be beneficial to players of all skill and experience levels, and it's one of the best golf wedges ever made.
Golf Wedges FAQ
Now that we've looked at the best wedges for golf to help you improve your game, let's answer common questions related to wedges and which one you should choose.
What 3 wedges should I carry?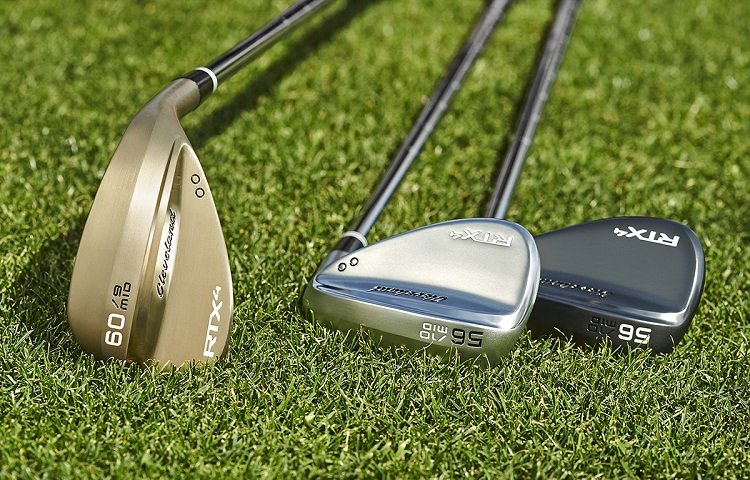 When you pack your golf bag, you might wonder which wedges are the most important to have. While there's no rule when it comes to the amount of wedges you should carry, having three is a good strategy.
But, which ones are the best wedges to have at hand? You should aim for a pitching wedge, a gap wedge, and a lob wedge, so you won't run out of options. You also won't feel confused about the wedge choice you should make, which is great for beginners.
Here's a bit more detail about these three wedges.
Pitching wedge: This is a useful wedge for when you want to hit the ball at a higher and shorter trajectory, but you want a lower and longer trajectory than what you'd get from your gap wedge. Another benefit of a pitching wedge is that it offers a lot of versatility so you'll definitely get use out of it if you've got it in your golf bag.
Gap wedge: This wedge carves a good middle ground between the pitching wedge and sand wedge, and it's useful because the five-degree difference in degrees between those two wedges is now 10 degrees. A gap wedge helps you get a higher and shorter trajectory than a pitching wedge, and a lower and longer one than a sand wedge, so it fills that gap quite nicely.
Lob wedge: This is a useful wedge for when you're pitching and chipping around the green. It can also be used when you take full swings to get the ball over obstructions.
What about the sand wedge?
A sand wedge is nice to have in your bag, but is it a must? Yes!
Sand wedges are special clubs that will help you get your ball out of bunkers. This is because they tend to have high levels of bounce. The bounce is basically the angle between the wedge's sole front and the ground. Since sand wedges have higher angles, this creates more bounce and that is what helps you to smartly and smoothly get your ball out of bunkers.
Although you might think that sand wedges are only useful for when your ball is in the sand or a bunker, they can also come in handy when you need to hit the ball around the green, such as when you need to do an approach shot at a short distance.
What are wedges used for golf?
If you're totally new to golf, you might not really know what wedges are. Okay, after reading this buying guide you probably have a pretty good idea by now, but there might be some wedge facts of which you're unaware.
For instance, a wedge can be described as a golf club that's got a low and angled face. There are a variety of wedges that form part of the subset of the golf club iron family, but they're used for special situations.
Wedges have the shortest shafts but the highest lofts of all golf clubs. They can be considered to be specialized irons. You can use a wedge for a variety of situations, such as if you need to create a high arc in your shot to get over a tree or body of water, but you can use any wedge for when you need to chip around the green.
What is the easiest wedge to hit?
If you're just starting out with golf or you've never purchased a wedge before, you might wonder which one is the easiest to hit.
The sand wedge usually has a bigger head, which gives you greater momentum for when you need to get the ball out of the sand, so it can be said that it makes hitting the ball easier. When you complete a full swing with a sand wedge, this gives you more height than a gap wedge, which is a bonus.
However, you should test out different wedges as you might find that what you consider to be an easy hit is not so in the eyes of your golfing buddy. An example can be seen with lob wedges. Some weekend golfers say that hitting lob wedges is difficult, but as Golf reports this can be remedied by hitting faster through impact, so it really depends on how you treat the wedge.
A specific wedge that's considered to be the easiest to hit is the C3i wedge that we featured in our reviews. It has a wide, large sole that smoothly moves through the rough, and it's also great for beginners because of its ease of use.
 What wedges are illegal in golf?
You aren't allowed to use any and all wedges. There are some that are illegal! An example is a golf club called the MAZEL wedge that has a hollow groove design.
It enables golfers to cut through sand with less friction, but it's illegal because its grooves are too far apart. The R&A states that a sand wedge with a hole through its head is designed to help the head cut through the sand, but it's not allowed for use in tournaments.
The PGA also offers some general rules for what constitutes an illegal wedge in golf. Basically, a club can't be different from the traditional club form and make. It has to have a shaft and head, but there can't be external attachments on it. When it comes to grooves, clubs with sharp-edged U-grooves are not allowed. Grooves have to be V-shaped.
What is the longest driver for seniors?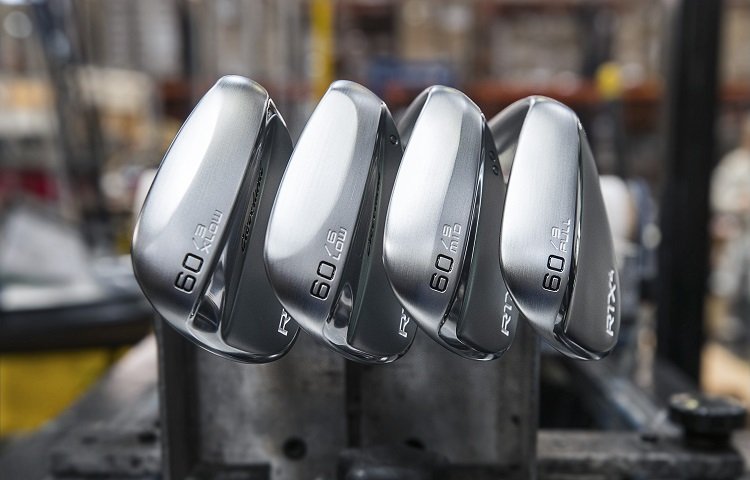 The driver is a club that you'll use the most when you play golf, but as we age it becomes more difficult to swing with enough speed. That's why senior golf players should look for some important features when choosing a golf driver.
Launch angle
It's important to buy a driver that has the correct angle, and the slower your swing the more launch angle you'll need to ensure you have successful shots.
Shaft features
Again, if you have a slower swing speed, the shaft is important to look at. It should have a lighter weight so that the clubhead will gain enough speed, and it should also be flexible so that it works with your slower swing speed.
Finally, the length of the shaft should be considered. Longer shafts will allow you to achieve more distance in your shot but the drawback is that they will decrease your level of control.
Spin
You need to ensure you have the right balance between too much spin that will make the ball unable to reach long distances and too little spin – that will just make you get an unsuccessful launch.
Grip
Not just for senior golfers, grip is important to give you better control. If you have large hands, you'll need a bigger grip. An example of a wedge that offers excellent grip is the Cleveland Golf Men's Smart Sole 3 Wedge S that we featured in our reviews. It has a thick rubber grip to make it much more comfortable.
Forgiveness
Again, not just for seniors! Forgiveness in a driver can help you to get a better shot. A crucial element to consider when it comes to forgiveness is the driver head. It should be large so that it compensates for a lack of accuracy. If you choose a smaller head, it will result in you having to make much more accurate shots, and this is especially difficult if you're hitting the ball over a short distance.
Some of the longest drivers on the market are the TaylorMade SIM Driver and the Callaway GOLF 2018 Rogue Driver. The TaylorMade driver has an adjustable sliding weight track.
By making adjustments to it, you can choose the SIM driver to have a draw or fade bias, which helps you to have better control of your tee shots. The Callaway driver, on the other hand, offers excellent distance and forgiveness, so it's a worthy contender.
Conclusion
When it comes to golf clubs, wedges are important. They can get you out of a sticky situation and help you to approach the green, so you want to be sure you're equipped with the best golf wedges.
In this buying guide, we've featured five of the best golf wedges on the market in 2021, looking at their pros, cons, and extra features.
We've also answered some important questions pertaining to golf wedges, such as how to choose the best ones and which ones are the easiest to hit for beginners.
Last update on 2021-06-24 / Affiliate links / Images from Amazon Product Advertising API