If you like to play golf, you've probably heard about Callaway and TaylorMade.
These are two big names when it comes to providing golf gear that's very popular, from clubs and wedges to bags you need to store it in.
But who's the best?
It's always a good thing to avoid purchasing gear just because a specific brand is popular, but brand reputation does count.
To figure out if Callaway or TaylorMade is better, let's take a look at their company features and best products. We'll start by delving into a bit more information about both companies.
What Is Callaway?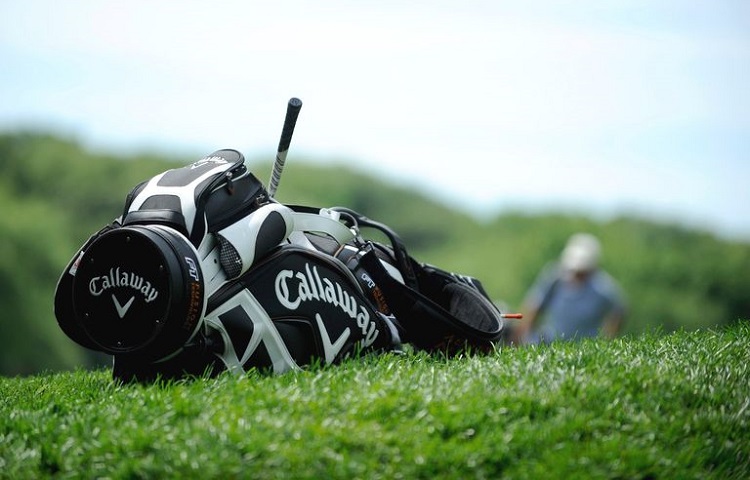 Founded in 1982, this leading sports equipment company manufactures and sells a range of golf equipment products such as clubs, balls, bags, caps, and gloves. It sells this gear in approximately 100 countries.
The company's mission is focused on advancing innovative technologies to help golfers get the most enjoyment from the game.
In 2019, Callaway made sales worth $768.3 million – just in golf clubs. The company regularly makes the top lists of the best clubs, and its Big Bertha driver in 1991 is a milestone in the company's history because of how it started the trend of larger, more forgiving driver heads.
Callaway has professional golfers who represent them on golf tours such as the PGA, and the list includes Henrick Stenson, Phil Mickelson, and Francesco Molinari.
What Is TaylorMade?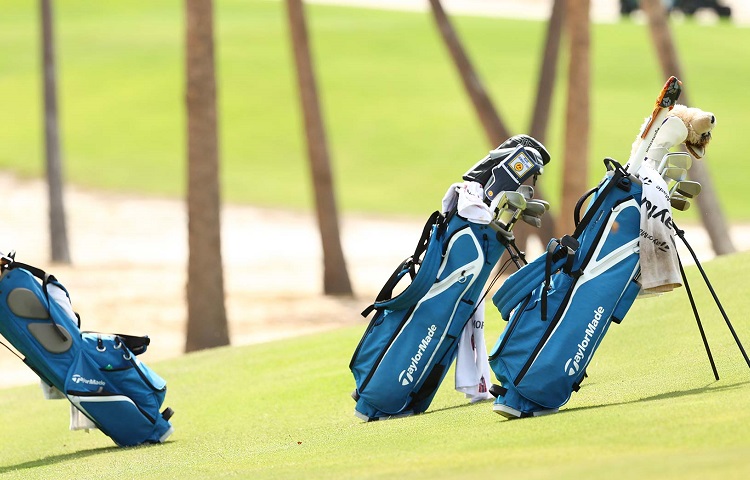 TaylorMade is another big name in golf gear and accessories. Established in 1979, the brand first hit the scene with an innovative driver that was made of steel instead of persimmon.
This allowed them the opportunity to grow and expand, and now the company has got a reputation for being one of the best golf manufacturers in the world. They're backed by pros such as Tiger Woods, Dustin Johnson, and Jon Rahm – before he switched over to Callaway, that is.
Just like with Callaway, innovation forms a big part of TaylorMade's mission. An example of this can be seen with their "Twist Face" technology that they flaunted in their M3/M4 drivers of 2018. Since common driver errors are caused by high-toe and low-heel impacts, the company developed this technology to deal with the problem.
For example, to combat high-toe miss, the driver face twists open with its loft increased as a way to straighten the flight of the ball. On the other hand, to combat the problem of low-heel miss, the face twists closed.
TaylorMade is a subsidiary of KPS Capital Partners after it was purchased by Adidas in 2017. The company has made its mark in history by being known as the company which introduced metal woods to the game of golf!
Callaway Vs. TaylorMade: What Are The Differences?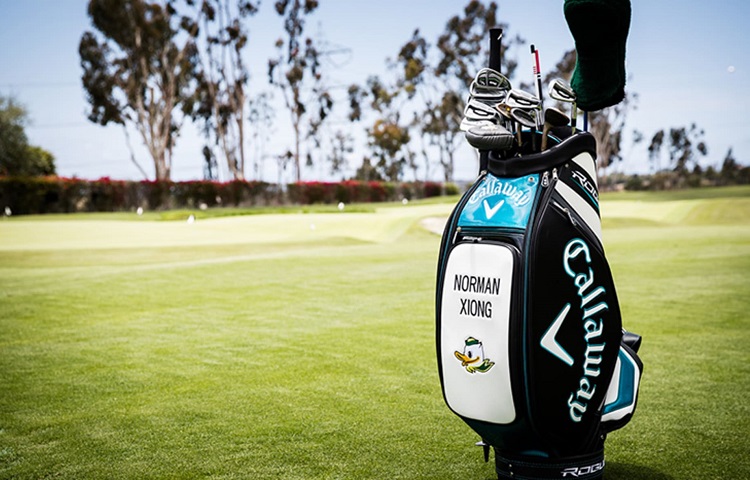 Generally, we've seen TaylorMade design clubs that focus on improving players' speeds, and good examples of this can be seen in their Kalea club as well as their Speed Pocket design technology that enables slow swinging golfers to gain more speed.
On the other hand, Callaway has a bit of a reputation for offering players more forgiveness. This can be seen in their Solaire and Mavrik women's clubs.
When it comes to quality, both TaylorMade and Callaway are right up there with the best of them. Their differences can be really subtle. An example can be seen in a comparison and review of the TaylorMade M6 iron and the Callaway Big Bertha iron.
The reviewer states that they'd choose the M6 just as a result of better feel and sound, and because the Big Bertha was not as crisp. However, subtle differences like the above usually boil down to personal preference.
Still, it's worth comparing TaylorMade and Callaway when it comes to their various product offerings. Let's start the battle by looking at their popular wedges.
Who Makes The Best Wedges?
When it comes to golf wedges, both TaylorMade and Callaway are considered to be two of the best wedge manufacturing companies. Wedges from both of these companies usually make the best wedges lists, which says it all.
To help you figure out which brand's wedges you should purchase, we've compared specific wedge products from both companies: the Callaway Jaws MD5 and the TaylorMade Milled Grind 2.
Callaway Jaws MD5 Breakdown
This wedge offers more spin on partial shots when you need to approach the green. Instead of making use of a traditional vertical groove design, the MD5 has grooves that angle away from the base. This makes the edges have better grip, while the milled ridges increase  spin.

TaylorMade Milled Grind 2 Breakdown
TaylorMade has already been making use of the milled grind feature in their sole and edge designs, but they have taken it up a notch with this range of wedges. They switched their chrome plating face for a raw face design that's softer and produces less glare. The wedges also have ZTP raw grooves that are deeper, narrower, and have a sharper radius than previous wedges. They have laser etching that helps to create more spin.

Who wins?
For excellent spin and a soft feel, the Milled Grind 2 comes out on top. That said, its rusty appearance might not appeal to all golfers, who might be drawn to the high-end finishes of platinum courtesy of Callaway.
Callaway wins when it comes to its variety of sole grind and loft options that really enable you to customize your shots according to your preferences.
Which Brand Is Best For Beginners?
If you're just starting out with golf, you probably want to stick to clubs from brands that promise to help you improve your swing.
How do Callaway and TaylorMade fare when it comes to their beginner clubs?
Both companies have designed iron sets that are specifically made for beginners. Let's view both of them in greater detail so you can see which one would appeal to you the most.
Callaway offers the Steelhead XR Iron Set for beginners. It's focused on forgiveness and has a flexing face. Just like with all Callaway clubs, you'll be able to enjoy their classy, stylish appearance.
Technology wise, this set of irons features the company's 360 Face Cup technology, which aims to boost the speed of your ball on all parts of the face so that you can increase the distance of your shots. It's said that it's easy to hit shots even if you have slow speed, so it's great for beginners.
TaylorMade also has a valuable golfing set for beginners. It's called the Golf M2 Iron Set. It offers consistency when it comes to ball speed and height as well as high levels of forgiveness. The clubs feature slits on both sides of the face's hitting area to boost ball speed and flexibility.
Who wins? The TaylorMade M2 is the winner here. When reviewed, it was found that the M2 felt better since at times the XR felt like it had not been a good shot even when it had. This could be as a result of the M2's solid and improved sound.
That said, the XR is a valuable option for people who want to increase their spin because it has a higher level of spin which is beneficial to slow swingers and mid players.
Who Makes The Best Golf Bags?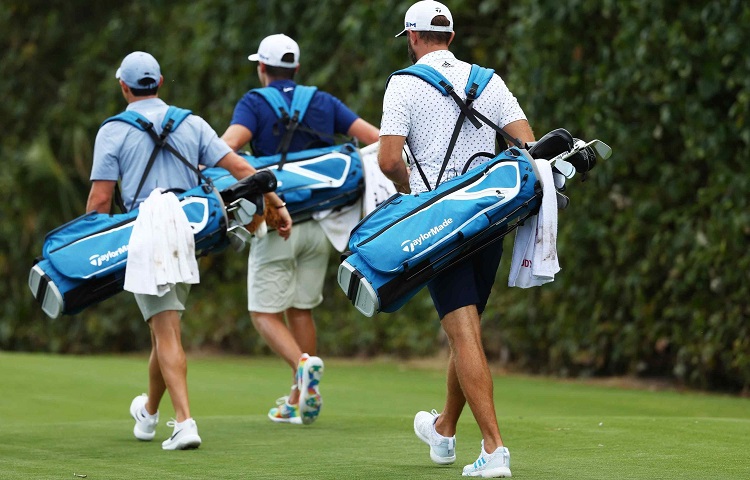 Your golf bag is an important piece of gear that you shouldn't take lightly. It's going to be keeping your golf clubs and other gear in top condition, after all!
When it comes to choosing the best golf bags, you're spoiled for choice. Both Callaway and TaylorMade offer great bags to consider. There are tons of them, but two of the best are Callaway's 2020 HyperLite Zero Stand Golf Bag and TaylorMade's FlexTech Crossover Stand Bag. Let's look at both in greater detail so you can see which one to purchase for your next golfing trip.
Callaway HyperLite Zero Stand Golf Bag
Callaway's HyperLite golf bag is low in weight, only weighing 2.5 pounds, so it's easy to carry. To further increase your comfort level, it has comfortable single or double straps. It's equipped with a strong carbon-fiber stand so you can rest it on the ground.
By comparison, TaylorMade's stand bag is made to be strong with a timeless design. It's equipped with generous leg width in its stand. It also comes with comfortable straps that prevent your shoulders from feeling strain which can get in the way of your game. This bag has lots of storage and comes with extras included, such as a rain hood and umbrella sleeve.
So, which one should you choose?
Whether you choose the bag by Callaway or TaylorMade really boils down to what you want from your bag.
If you're looking for more storage options, then the TaylorMade bag will definitely appeal to you. While the Callaway bag has four zippered pockets and a full-size drink pocket (which is already a lot of storage), the TaylorMade bag boasts 10 pockets. These include an insulated drinks pocket and an insulated water bottle pocket, as well as other spots for your valuables.
If comfort is your number-one priority, you'll love that the Callaway bag has a comfort-tech strap system that includes a soft hip pad to make it more pleasurable to carry around. The TaylorMade stand bag, on the other hand, has a soft double-strap design. It has a quick-release system so you can remove it without a fuss. Both are clearly bringing their A-games to the table to ensure that their bags are comfortable to wear for long periods of time. So, who wins in this category? The Callaway bag appears to be the winner because one of its best features is that you can choose between a single- or double-strap system, depending on your preferences.
Finally, if you're looking for a stand bag that you can rest on the ground without worrying about it collapsing, you'll want to ensure that it's built with sturdy legs – and the Callaway bag wins again with this feature! It has been designed with carbon fiber legs that remain securely in place. As for the TaylorMade bag, reviews have stated that some people who purchased it found that its legs weren't as sturdy as they would have liked.
Related Questions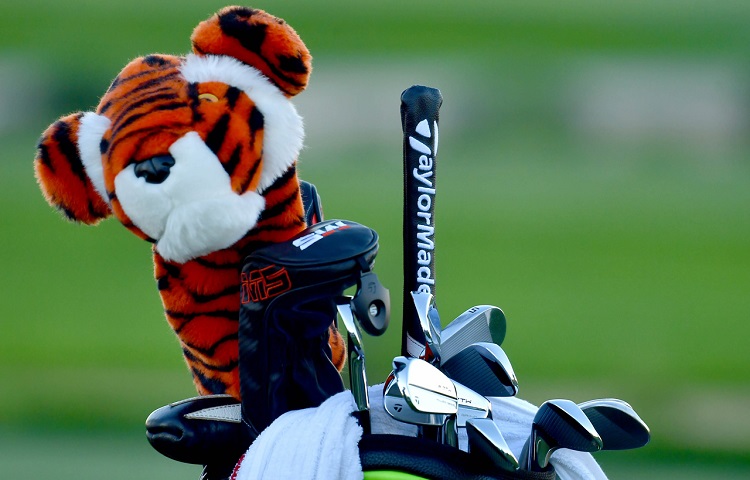 Does Tiger Woods use TaylorMade?
Pro golfer Tiger Woods does use TaylorMade golf equipment. He doesn't just use the equipment, however – he's also played a role in developing it.
He has worked with the company's engineering team to create the renowned P7TW irons.
Does Callaway own other brands?
Callaway is currently made up of six brands. These are Callaway, Toulon Design, Ogio, TravisMathew, Jack Wolfskin, and Odyssey.
Conclusion
It's not always easy to know what golf equipment you should purchase. Two big names that are quite popular in the sport are Callaway and TaylorMade.
When reviewed, their quality ratings were pretty close, with TaylorMade getting 4.3 out of 5 stars and Callaway achieving 4.2 out of 5.
You really can't go wrong with either one, but it's always worth researching their specific products to see what others are saying about them before you purchase them.
As we can see in this article, choosing one or the other usually comes down to personal preferences as both are game-changers in the industry and provide golf equipment to help you improve your game. Besides, there's always the choice to choose equipment from both brands so you can exactly what you need when you need it.