If you have tried out some diets before, you may have come across people talking about Phen375. This over-the-counter dietary supplement works by naturally decreasing your appetite and improving your fat-burning ability.
Phen375 has been around for a long time, which suggests that it is not simply a passing fad and that something in it actually works in helping people to lose weight.
However, just because something is commonly used does not mean that it is good for you.
It is often tough to tell if a weight loss supplement is useful or not. User reviews of Phen375 are very subjective because each person has a unique set of circumstances that can influence how well the product works.
These include a person's age, fitness level, weight, diet, exercise levels, and many more variables.
One of the easiest ways to assess a product like this is to look at the ingredients list—does the combination of components make sense in terms of achieving the product's stated goals?
Or more simply, is there proof that these ingredients work for improving weight loss?
In this review, we are going to take an in-depth look at the science behind Phen375 to see if there is any proof that it actually works. We will also explain how to take it, so you can make the right decision as to whether this supplement is right for you
Let's get into it.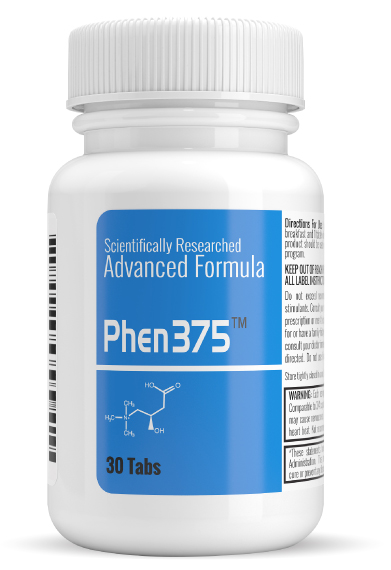 The dietary supplement industry is massive (it was estimated to be worth more than $100 billion last year), and there is a myriad of products available to aid with weight loss.
Phen375 is one of these supplements.
The "phen" in the name refers to phentermine, a weight loss medicine usually prescribed to those who are unable to lose weight via diet and exercise alone.
Phentermine is a stimulant (similar to amphetamine) that should be used cautiously due to an extensive list of possible side effects.
Phen375, like many other weight-loss pills, claims to include "natural" phentermine. These are safer compounds that have the same appetite-suppressing properties as phentermine but without all the risk associated with it.
Phen375 claims to assist in weight reduction by decreasing appetite and increasing metabolism. Both of these things are challenging enough on their own, but this tablet aspires to achieve both.
This supplement has been on the market since 2009, indicating that it is being purchased regardless of whether it helps or not, as its reputation is enough for buyers to go off.
Having said that, the company that makes Phen375 has a Better Business Bureau (BBB) rating of 'F', which is a pretty low score. This is based on the customer service complaints about Phen375 they've received.
The bulk of these complaints is about having problems returning items or contacting customer service in the first place. Additionally, there were issues about charges that individuals claimed they did not authorize.
But seeing as none of the most common complaints are actually about the product itself, this seems like a pretty good sign that it works.
That doesn't mean that there are zero complaints regarding the product though. This is to be expected when it comes to weight loss products, as we said earlier there are too many variables involved for everyone to have the same experience using it.
Each person has their own unique set of expectations. If you are looking for a medication that can assist you in losing 5 pounds each week and Phen375 falls short, you'll be disappointed.
Customer reviews for things of this sort are difficult to depend on due to unrealistic expectations and unknown situations.
It would be good if the producer or a third-party research organization conducted a study to determine the use of this sort of product.
You're probably acquainted with the scenario: a placebo-controlled group was compared to a supplement-treated group of similarly aged adults (with everyone performing the same exercise plan and eating the same diet).
This would be the ideal standard for assessing a supplement's efficacy, however, there is no such study for Phen375 (or really any supplement that claims to help with weight loss).
So how can you tell if this product works? You have to take a look at the ingredients.
Phen375 Ingredients
Here is a list of the ingredients found in Phen375, and whether they have been proven to help with weight loss.
L- Carnitine
L-carnitine is an amino acid that occurs naturally in our bodies. It is a source of energy and participates in a range of biological processes.
Supplemental L-carnitine has been demonstrated to be beneficial in the treatment of renal disease (in dialysis patients) and genetic disorders linked with L-carnitine deficiency.
Although some studies show that this amino acid may help with weight loss, it appears to be most effective when combined with other drugs and when used by people with diabetes.
Another research study reveals that when L-carnitine is used by healthy individuals, even when combined with exercise, it is useless for weight loss.
Does it work?
According to most research, L-carnitine is unlikely to help people with weight loss
Caffeine Powder Anhydrous
This is the purest form of caffeine. It is in powder form as anhydrous means without water. Caffeine is widely used in weight loss supplements due to its ability to stimulate people's metabolism.
Additionally, it delivers an excellent surge of energy, which makes it easier to squeeze in a thorough exercise.
Numerous research studies on caffeine and exercise performance have been undertaken, with the results being that caffeine does aid in athletic performance and weight loss.
Does it work?
Caffeine is a frequent ingredient in weight loss pills, and its favorable impact on weight loss has been thoroughly proven in several studies.
Coleus Forskolin (Forskolin)
Forskolin is a naturally occurring chemical substance found in the root of the coleus forskohlii plant, a tropical kind of mint. It has been used for millennia to treat several health ailments and is now mostly used to treat heart disease and asthma.
Additionally, it has been a popular ingredient in weight loss products in recent years, following an appearance on the Dr. Oz show.
Forskolin is thought to assist the body in releasing fat deposited in fat cells. As a result, your body begins using fat for energy, gradually depleting your fat reserves.
A few small studies have been undertaken to investigate forskolin's effect on weight loss in obese individuals. The results are rather positive, with one study revealing a significant decrease in body fat (but no change in overall weight) following the use of this product.
Does it work?
Forskolin may be effective for reducing body fat, but not necessarily for reducing total body weight, according to early research. However, research is currently limited.
Citrus Aurantium
More commonly known as bitter orange, this component is commonly included in weight loss supplements due to its possible appetite and metabolism-regulating characteristics.
Synephrine, a compound present in bitter orange, has been shown to increase metabolism and perhaps assist in appetite reduction.
As is true with the majority of these substances, research on this substance is relatively limited.
Does it work?
Citrus Aurantium, or bitter orange, contains compounds that have been shown to increase fat burning and metabolism. However, the research on this, as with the bulk of these compounds, is unclear or lacking.
Cayenne Pepper
While the majority of us are familiar with these fiery peppers, the capsaicin compound found in them is likely responsible for all of their health benefits.
Capsaicin tablets have been shown to boost metabolism and increase calorie burn. Additionally, capsaicin has been shown to reduce appetite and maintain a sense of fullness for extended periods of time.
Does it work?
Cayenne pepper contains capsaicin, which has been shown to enhance metabolism. Additionally, it may assist you in controlling your hunger. Also, it is a chemical that is reasonably harmless and has few adverse effects. This seems like a compound that could be beneficial to weight loss.
Calcium Carbonate
Calcium carbonate is a chalky substance that is used to treat indigestion and heartburn. It reduces the amount of acid in our stomachs, reducing the gastrointestinal symptoms that cause these issues.
Although this nutrient does not have a big role in weight loss, some research shows that calcium-rich foods may help you maintain a healthy weight.
Does it work?
This chemical is almost certainly meant to aid your stomach in digesting the remaining substances in Phen375 and so does not help with weight loss itself.
Chromium
Chromium is a trace element that has been shown to aid in the control of glucose. Additionally, it has gained significant popularity as a weight-loss supplement, though most research does not appear to support this claim.
According to one study, chromium supplementation had no discernible effect on weight loss. Other studies on this element find the same conclusion.
Does it work?
Chromium does not appear to have a direct effect on weight reduction.
Dendrobium Nobile Extract
This is a botanical extract from a specific type of orchid. Although it has been used in traditional Chinese medicine for generations, it has gained appeal in recent years as a component of fitness and weight loss products.
Although little research has been conducted on its effect on weight loss, it appears to possess stimulant-like chemicals. It was formerly used to treat a range of diseases, including fever, infection, and inflammation, before its integration into diet pills.
Does It work?
There are very few studies on the effect of this drug on weight loss, despite its millennia-old use in ancient Chinese medicine.
In total, out of the eight ingredients on this list, only four of them (so 50% of the ingredients) seem to aid in weight loss, appetite control, or improving metabolism.
These ingredients are:
Caffeine powder
Forskolin (losing fat)
Citrus aurantium
Cayenne pepper
There may be some benefit to the other ingredients, but for some, there has simply not been enough research conducted on them to know.
Does Phen375 Work?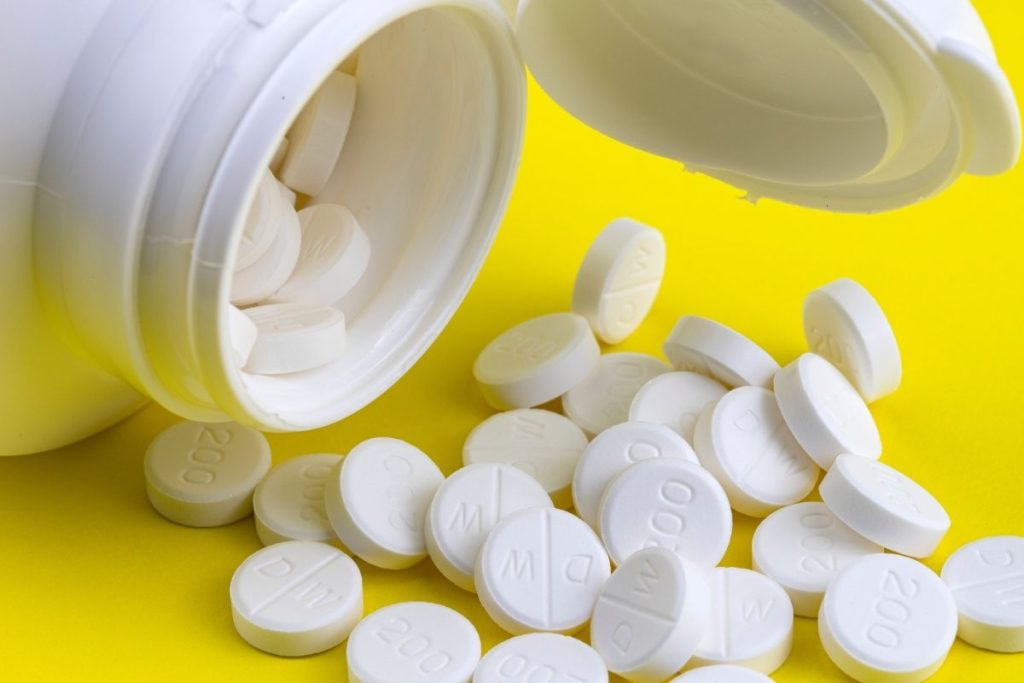 If you are reading this review, then the most important question you will want to be answered is "does this product actually work?"
The answer though can be a bit subjective. Yes, it does work, but it won't for everyone.
User reviews are all over the place, which does not help in answering the question. Some patients noticed a decline in appetite, while others reported no change at all. Additionally, some persons reported feeling more invigorated while using this medication, while others did not.
It's extremely tough to say based on user comments alone. For every nice review, there are an equal amount of unfavorable ones.
However, as we have previously stated, it's hard to use these reviews as a guide or answer as everyone will have unique circumstances or expectations that they want these pills to meet.
Did individuals who gave it bad reviews fail to lose weight because they did not follow the lower-calorie diet, or did the pill genuinely fail to limit their appetites? Who is to say.
When we investigate the compounds in Phen375, we notice ones that have been proved in studies to increase metabolism. Others appear to not affect weight reduction at all.
It's easy to see how a product that contains caffeine may help raise a person's energy levels, which then may make them go harder in workouts. But is any subsequent weight loss because of the pills? Or because the person spends more time doing exercise? There are just too many unknowns to give a solid answer.
The ingredients list of this product is very small. Most weight loss supplements are full to the brim of ingredients that claim to help with weight loss, but Phen375 only uses natural components.
While this may be a benefit for some people who do not want strange chemicals in their bodies, there seems to not be enough weight loss ingredients for this supplement to really do anything.
Overall, based on the ingredient list and the user reviews for this product, we can say that Phen375 may be capable of aiding some people in accomplishing their weight reduction targets.
Another evident thing is that if you follow the correct eating plan, you should lose weight regardless of whether you utilize the supplement.
Either way, if you are looking to lose weight and want some support, it is worth giving Phen375 a go just to see if it works for you.
How To Take Phen375
So now that you know Phen375 kind of works, how do you take it so you get the best results possible?
The developers of Phen375 have designed a very regimented program to provide the best results, and it is not as simple as swallowing their medication and continuing on with your day.
Phen375 comes with a 60-day money-back guarantee if you are dissatisfied with the outcomes of your weight loss efforts. However, to qualify for compensation, you must follow their requirements exactly as instructed, so read on carefully.
To use this medication properly as recommended by Phen37 themselves, you must:
Download their free diet plan and pick the one that works best for you.
Keep note of your starting weight before you begin.
Adhere to the diet plan for 30 days while measuring your improvement.
After 30 days on the diet plan, keep note of your final weight (and taking Phen375)
If you do not lose weight following their diet plan, you must give them a notarized written certification indicating that you followed their diet plan but did not lose weight.
Along with the meal plan, they encourage you to increase your water intake and engage in moderate physical exercise regularly.
While it may seem a bit annoying or extensive that you have to follow a diet plan while taking this supplement, it suggests that the creators of this product recognize that it is not a weight-loss miracle and that the person has to put in a bit of work themselves to get to their ideal weight.
Regrettably, there is no magic pill that can allow you to lose weight without drastically lowering your caloric intake.
In essence, the company behind Phen375 is suggesting that their pill is intended to aid you in regulating your urges while keeping a balanced diet. A healthy diet for weight loss is expected to be around 500 calories less calorie-dense than the average diet.
Of course, the reality is that removing 500 calories from your regular diet should result in weight loss without the need for supplements, but Phen375 recognizes this. On their website, they make it quite clear that this tablet is meant to increase your sense of fullness as you lose weight the conventional way.
And if you've ever attempted traditional dieting, you're well aware of how challenging it can be. If Phen375 actually helps you lose weight, the cost may be justified and it might be worth a try at least.
Summary
Phen375 is a weight-loss supplement that works by reducing appetite and increasing metabolic rate. It's rather surprising that they've lasted over a decade in a market saturated with weight loss goods.
Four of the supplement's eight natural ingredients have been clinically shown to aid in weight loss. With the other four, research has either proven that they do not have these benefits, or not enough research has been conducted to prove it.
The issue with this supplement is its poor customer service reputation. A BBB rating of 'F' is very bad.
If you're committed to losing weight and following their eating plan, the majority of people may lose weight whether or not they take the supplement. Most of these meals are standard diet-style meals that are high on lean protein and low on processed foods and carbs.
The fact, however, is that keeping to this type of dietary plan is quite tough. It requires a high level of discipline, which is why the vast majority of individuals fail in their diets.
If Phen375 can assist you in maintaining a healthy diet, it may be worthwhile to give it a try. However, do not expect miracles—Phen375 is meant to help with dieting.
You must continue to consume fewer calories and increase your physical activity to see some real improvements to your weight loss.