The past couple of years has brought about a new trend in the world of soccer. It is not uncommon to see footballers wearing a bra-like vest under their jerseys.
Initially, it might appear like any ordinary piece of clothing worn to support the upper body. But if you take a closer look at the vests or "bras," it is clear that it has almost nothing to do with the player's comfort.
When it comes to football or soccer at the highest level, a lot of resources go into developing new technologies and obtaining the most innovative training equipment. The goal is to provide detailed insight into each player's performance. Doing this ensures every soccer team can maximize and optimize player performance so that the team can remain at the top of their game for years to come. One of such innovations is the soccer vest.
This article will highlight why soccer bras or vests are essential, what they do, and how they came into being.
Let's get started already!
What is a Soccer Bra?
The soccer vest, also known as a soccer bra, is a piece of clothing fitted with a GPS device. The function of the device is to record the players' movements and keep track of their vital stats.
The movements obtained by the GPS are then analyzed by the coaching staff to determine how well a player is performing and if their movements are optimized. Soccer bras are used by female and male players in practice sessions and matches as well.
Analytic technology has advanced rapidly in the last few years. Considering how sports science is gradually shifting to analytics, it was just a matter of time before the soccer bra was recognized by football teams for its potential.
The soccer vest typically features a handful of sensors that record and transfer data to a computer. Some advanced options record vital information about the player, including the body temperature, heart rate, and many other important statistics.
Since players are required by FIFA rules to wear jerseys properly, the soccer vest or bra is worn underneath the jersey during a match. However, in a training session, players usually choose to wear this item of clothing over their training kits.
Now that you have an idea of what a soccer vest or bra is, you might wonder why it is necessary to record and collate all the information about each player.
What Metrics Do Most Sensors Target?
Soccer bras or vets come with sensors that record crucial information about players on the field of play and this happens per second.
Some of the top soccer vests have sensors that provide real-time information on maximum speed, total distance covered, average pace, number of sprints, and even a heat map to show a player's positioning throughout each match or practice session.
Others even go a bit further to include a live tracking feature coupled with a heart rate monitor. Although these tiny sensors are originally developed for professional soccer players, they can also be used for amateur players.
Some of the devices can easily be connected to a smartphone through a special app. Metrics from previous days or sessions can then be compared to find out how well the player is fairing.
Below are a few functions available with top soccer vest sensors:
Live tracking: Some sensors come with a live tracking feature. This provides special insight for both the players and coaches.
The coaching staff can follow each player's parameters closely either during a game or practice session. This feature can enable them to easily alter the player's style mid-game. As you probably already know, making such changes can bring about a positive effect on the entire team's performance.
Heart rate tracker: The heart rate tracking feature is available on most soccer vests designed for elite athletes. This feature enables coaches to easily analyze the data about a player's heart rate from a remote monitor.
Compare stats: Some elite soccer vests allow users to choose any available data and compare it to other elite soccer players from across the world. This makes it easy for players to stay abreast with the performance of their professional counterparts and possibly up their game if necessary.
In addition to this, some sensors enable players to seamlessly keep track of their metrics and best times. Players can even share these statistics with other players, friends, coaches, and teammates. This is a great way to keep soccer players motivated and on a constant path of improvement. That's in addition to making sure the players remain highly competitive at all times.
Impressive battery life: One of the most ignored features of soccer bras is the battery. The best soccer vests typically have an excellent battery life so they can remain functional for a long time.
In most soccer vests, the batteries can last for up to 6 hours on a single charge. This means these cleverly hidden devices can collate information from a player throughout a standard soccer match without the coaching staff worrying about the batteries running out.
Top Soccer Vest Devices
The soccer GPS tracker might be relatively new, but there are several of these trackers out there.
However, not all of them are created equal. Here are two of the top soccer vest devices available.
STATSport Apex: This device is recommended for serious soccer players, regardless of their professional status. It is used by some of the world's biggest clubs namely Arsenal, Liverpool, and Manchester United.
CATAPULT PALYR: This is another excellent GPS soccer vest device to keep an eye out for if you want sensors that will vital improvement metrics. But keep in mind that this model doesn't come with advanced features such as live tracking or heart rate monitors.
What is the Motive behind Soccer Vests?
Typically, male soccer players wear the soccer vest because they don't have anywhere else to store the analytic and GPS devices. When hidden under the jersey, the soccer vest can be the perfect place to house the sensors. Players don't have to worry about the GPS trackers getting in their way or impeding their ability to play well.
The devices stored in this soccer bra collect information that is either used in real-time or analyzed after the game or practice. This will help to improve not just the individual player's performance but also that of the entire team.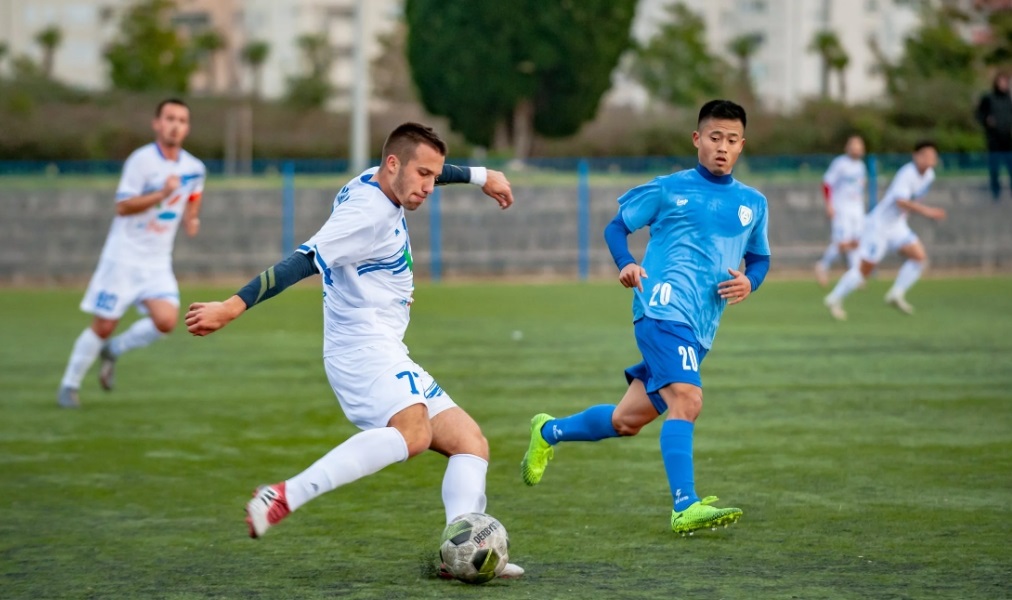 When the soccer vest is worn during practice, it is typically worn outside the shirt. In such training sessions, the data collected by the sensors is sent to the coaching staff to determine how much more the player can be pushed without increasing their risk of injury.
Also, players can get personalized training programs suited to improve each individual's performance according to their specific needs. This personalized or custom-made training can only be achieved through the data collected from the sensors in the soccer vests after a few practice sessions.
Before the advent of this technology in soccer and other sports, coaching individual plays typically required coaches to do a lot of guesswork, mostly basing their methods on trial and error. And by the time the coaches start to notice the need to make changes to the gameplay, it is usually too late.
Thanks to soccer bras with sensors, the guesswork has been completely eliminated. All the metrics recorded are done over a couple of practice sessions or matches where the coaches can see the part of the play that needs to be improved upon.
Here's another crucial reason behind soccer vests. During football matches, coaches can easily tell which players are tired and potentially risk an injury if they remain on the field. This allows the coach to substitute the players showing signs of exhaustion. After the game, the players and coaches can analyze the data collated to create a plan that improves the player's conditioning for the next game.
The data gathered on each player also enables the coaches and players to properly analyze their movements in a more objective manner whether during real games or training sessions. This, coupled with everything else already mentioned shows that the soccer bra or vest is an invaluable asset in every coach and player's arsenal.
Keep in mind that the soccer vest is not designed exclusively for elite or professional athletes. Even amateur soccer players can use the innovation to analyze and improve their game in real-time.
Conclusion
Wearing soccer vests or soccer bras is a great way for players to leverage technology to improve their overall performance. Considering that there are typically 25 players in a squad, these sensors can be used to effectively keep track of everyone on the field of play and monitor their movement and performance.
This goal is to help improve their skills since the trackers are designed to discover weak spots or areas that require improvement. In the end, soccer teams that use these GPS-fitted vests can get better at the sport.